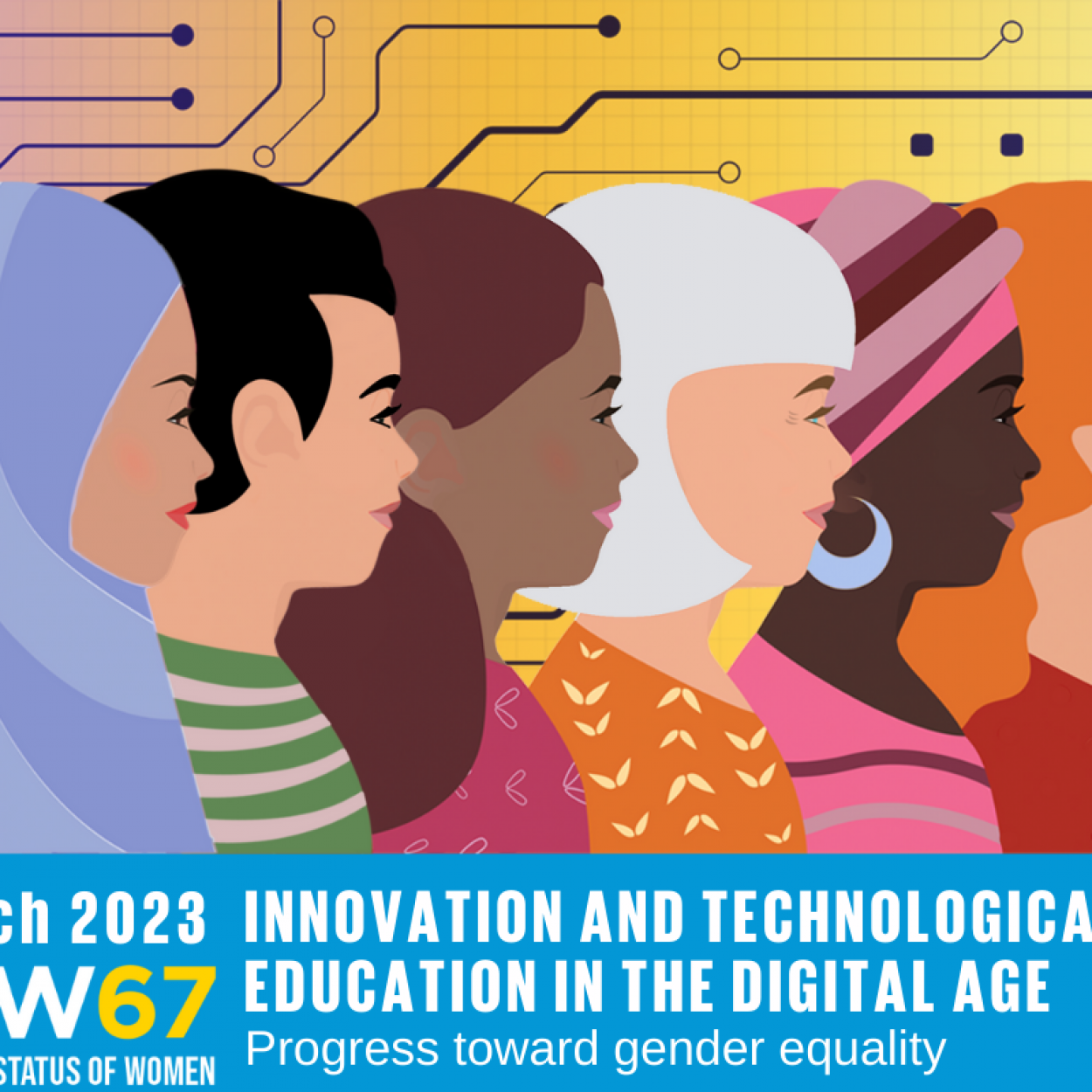 What is CSW and why are we taking part?
What is CSW?
Each year, the United Nations hosts the world's biggest gathering on women's rights – the Commission on the Status of Women (CSW). It's where global leaders, campaigners and policy-makers come together to take stock of the progress that has been made towards achieving gender equality, and the work that is still required to do.
CSW takes place at United Nations headquarters in New York. This year's CSW will take place from 6 to 17 March 2023.
What is the theme of CSW 2023?
Each year, CSW focuses on a different priority theme. This year, leaders will discuss innovation and technological change, and education in the digital age for achieving gender equality and the empowerment of all women and girls. The second theme of CSW will focus on challenges and opportunities in achieving gender equality and the empowerment of rural women and girls.
Why does IWDA take part in CSW?
Women's rights organisations and feminist movements have a key role to play in ensuring that the priorities of diverse women are properly represented at global gatherings such as CSW. Despite the importance of reflecting real women's circumstances in the decisions that come out of CSW, women's rights organisations and other Civil Society Organisations aren't allowed to be involved in the formal negotiations of the "agreed conclusions". This is reserved for governments. That's why we need to show up and be as vocal as we can about the key issues that affect women's lives and where women's rights remain at risk.
We've seen true progress come out of CSW. But there has also been resistance, particularly from regressive forces who threaten hard-won rights. If women's rights advocates are missing, CSW gives those who wish to maintain the status quo of gender inequality a chance to push us backwards.
How can I take part in CSW?

While the official sessions of #CSW67 are only open to registered representatives, there are an array of parallel sessions held by civil society organisations that are open to all.
CSW parallel session highlights from 2022
Feminist foreign policy is a key tool in addressing collective action problems like climate change, global health structures and changing areas of governance. With Mexico and Libya becoming the first Global South countries to adopt a feminist foreign policy, conversations about FFP and gender mainstreaming in the Indo Pacific are increasing.
This event will explore the relevance of feminist foreign policy approaches in the region, both in terms of the lessons Indo Pacific countries can take from other parts of the world, and the opportunities and pitfalls for countries exploring FFP approaches to their relationships in the Indo Pacific.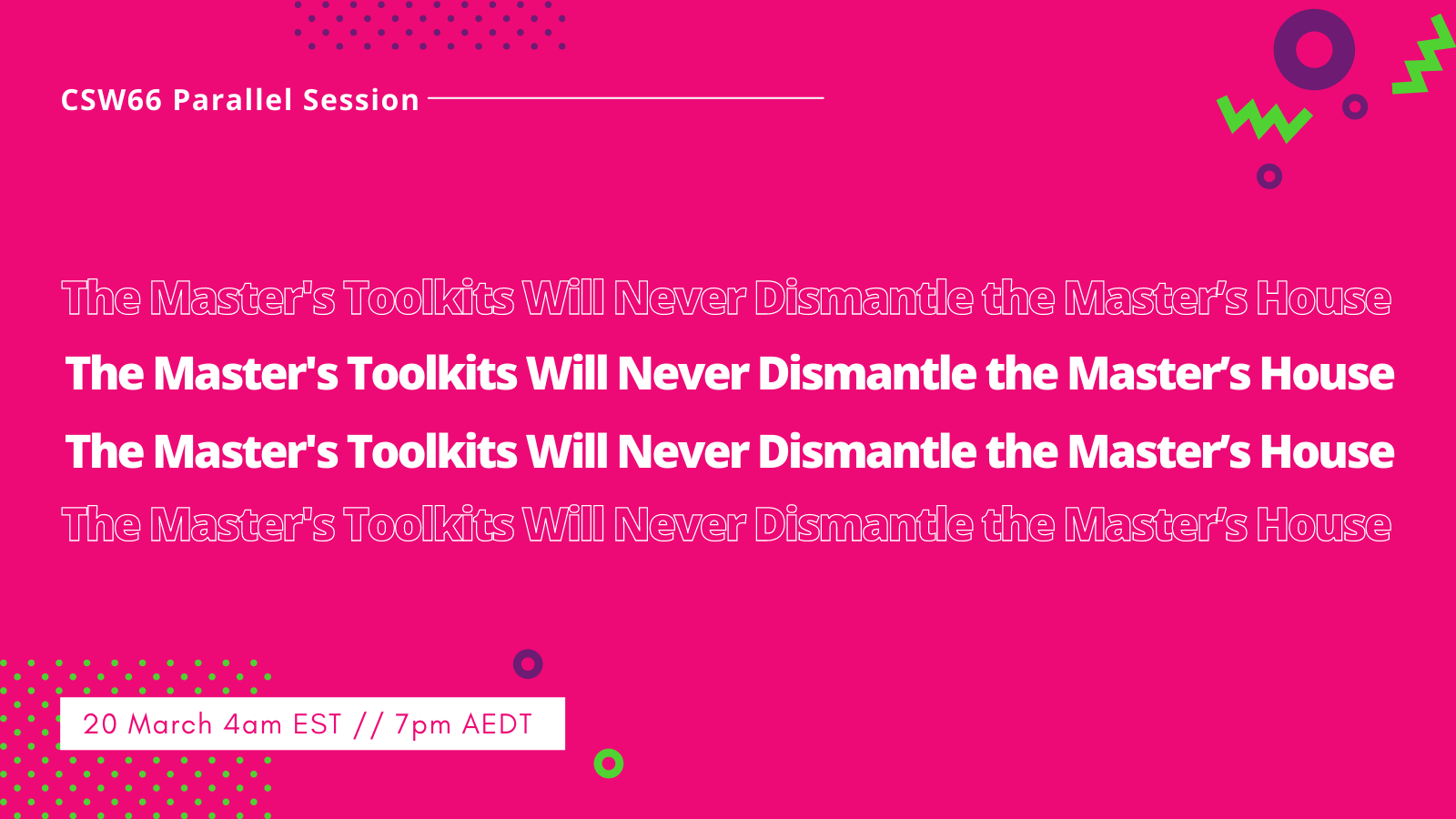 Audre Lorde said that the master's tools will never dismantle the master's house. That's why we need feminist tools to dismantle systems of patriarchal oppression and build feminist futures.
This event which will showcase recent feminist toolkits that have been designed with an intersectional feminist analysis to support movements and actors to create transformative change.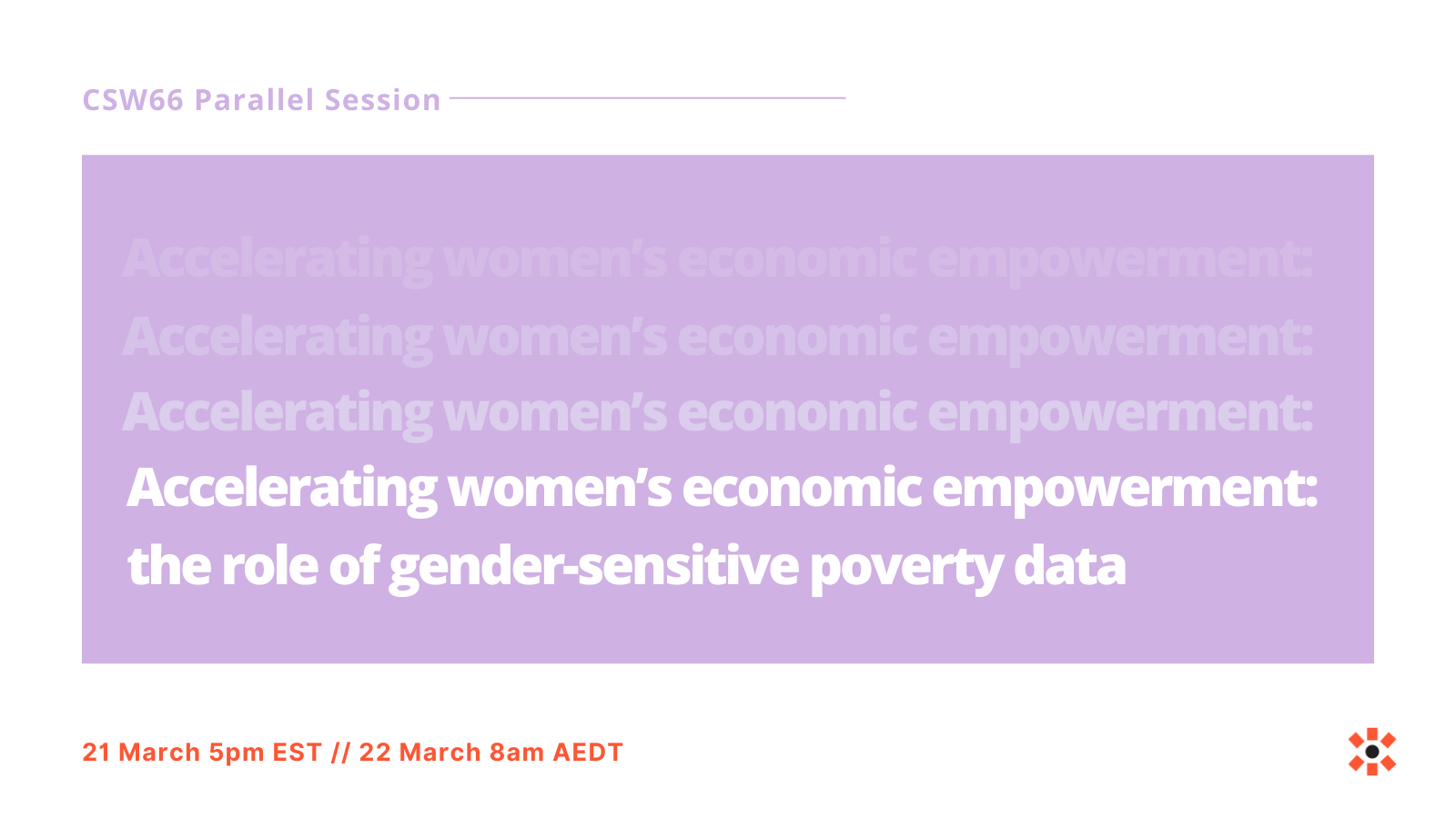 Economic empowerment initiatives often focus on strengthening women's capacities and opportunities. However, many barriers women face are systemic, rooted in patriarchal norms and unseen by male decision-makers, because they don't experience them. Progress is further hampered by lack of age and disability disaggregated data about multiple barriers to women's economic empowerment. Individual-level, multidimensional data on poverty and inequality can help reveal these barriers.
Panellists will discuss the interrelated systemic barriers that constrain women's economic pathways to empowerment, the challenges that lack of disaggregated data pose for tackling them, and how availability of gender data enables gender-responsive action. The event will also explore what gender data is currently available in the Pacific, as well as strategies for accelerating action.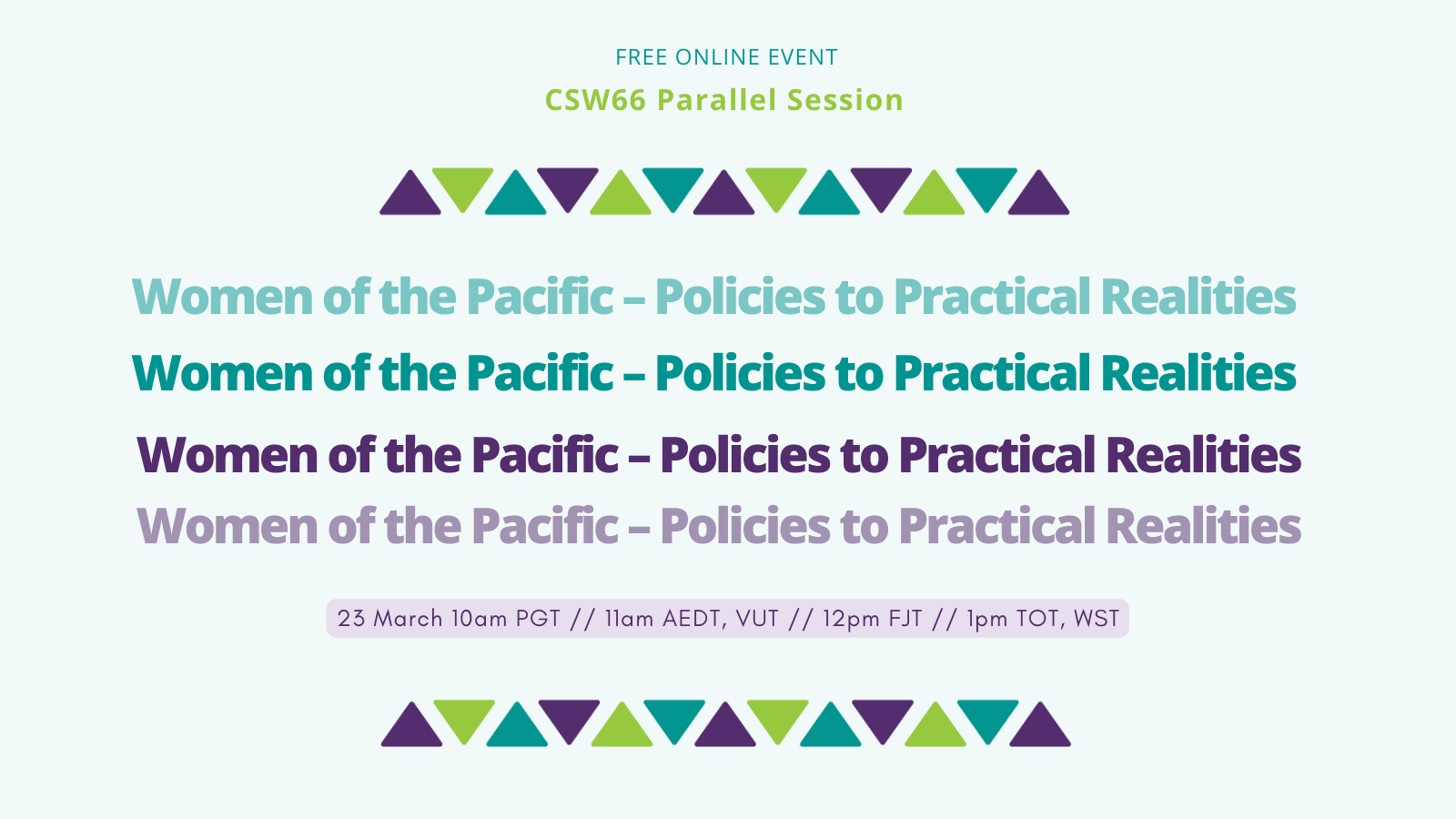 How can Pacific feminists address and respond to the practical realities of climate change and disasters in the region?
The webinar will explore and share best practice responses from feminists, governments and INGO actors in responding to the immediate challenges of climate crisis while holding the line to protect human rights norms, climate justice and gender equality in Fiji, Vanuatu, Tonga, Papua New Guinea and Australia.