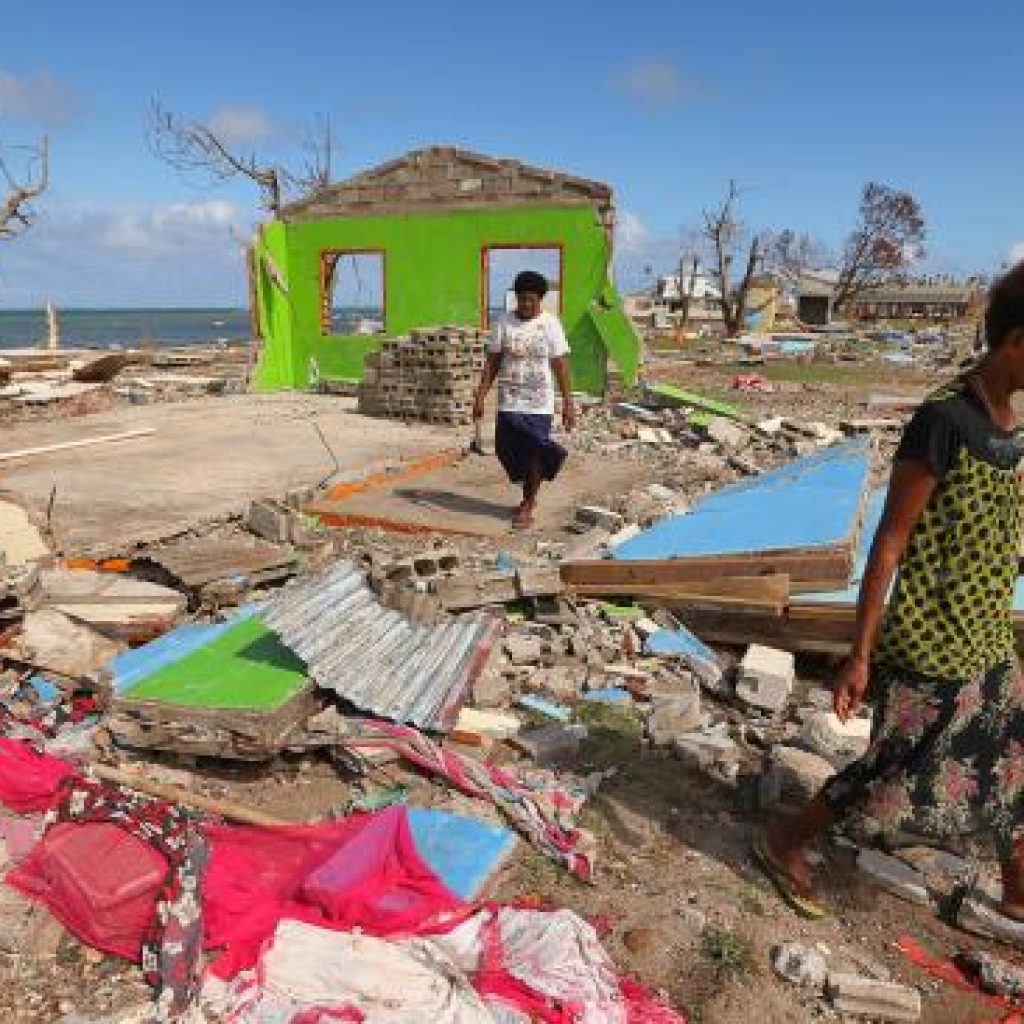 Here's what climate change looks like in the Pacific
Climate change is here. In the past five-year period, the world experienced its highest global average temperature since records began.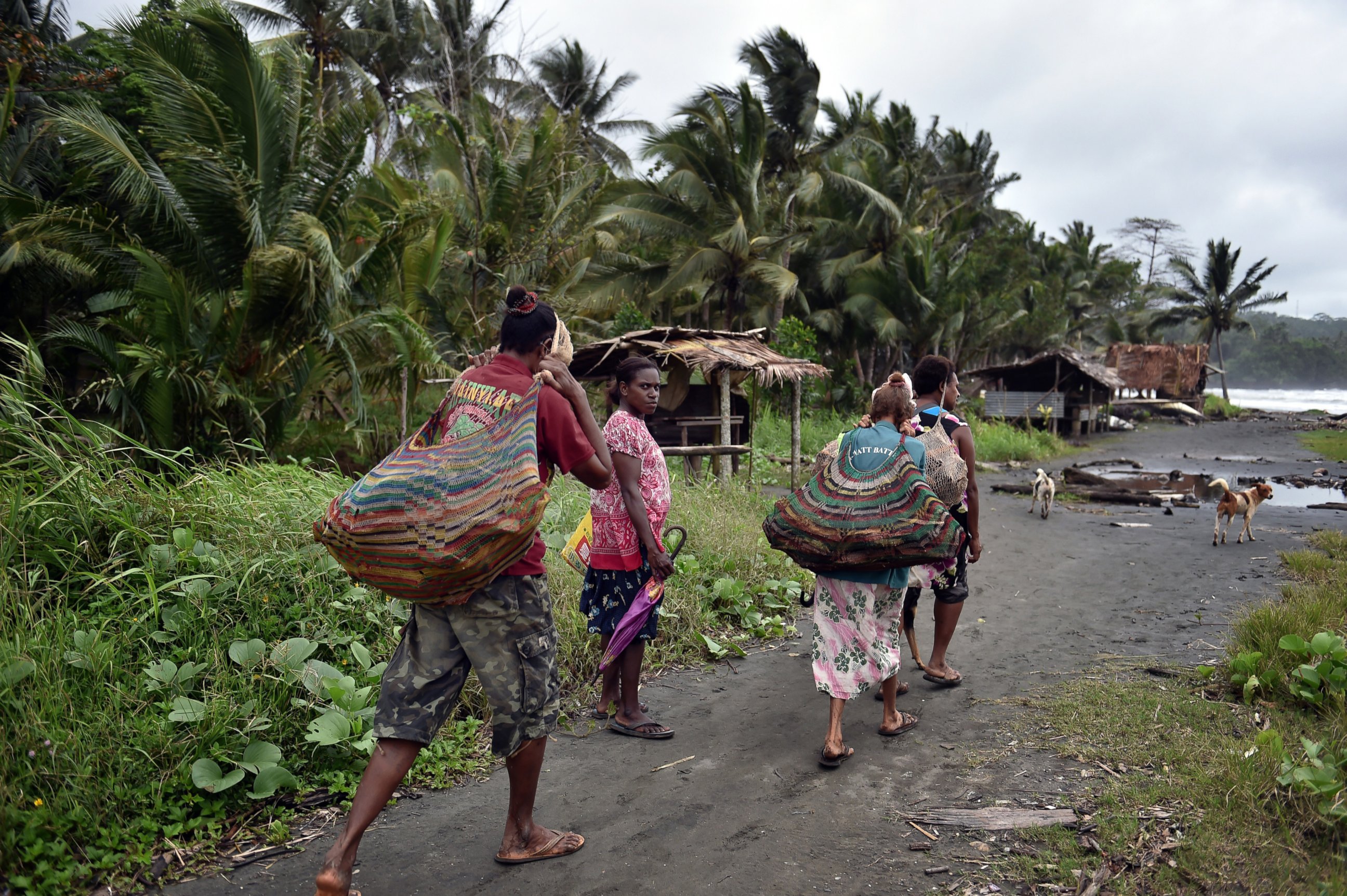 Climate change is here. In the past five-year period, the world experienced its highest global average temperature since records began.
The impacts of climate change are most obviously felt in temperature spikes, but they're affecting the world in a plethora of ways. Rising temperatures are leading to drought, destruction of animal habitats, failing crops and a disruption to marine life. Climate change and natural disaster compromise the ability for communities to access food, shelter and clean water.
Climate change affects everyone. But it doesn't affect everyone in the same way. For communities in the Pacific, the ocean is both a means of survival and a risk of destruction. And globally, climate change still disproportionately affects women.
Why is climate change affecting the Pacific to such a degree?
Every country on earth is dealing with the effects of climate change, but some are dealing with it more than others. For countries in the Pacific, climate change isn't a looming threat – it's here. The main reasons for this are the combination of low-lying islands, tropical weather patterns and rising water-levels, which are putting both its ecosystems and communities at risk.
Natural disasters are on the rise, both in frequency and ferocity. Cyclone Winston, the strongest tropical cyclone the Southern Hemisphere has ever seen, struck Fiji on February 20th, 2016. Over 14,000 people were displaced with winds of 325km per hour and 12 metre high waves ravaging the country.
Solomon Islands is an archipelago of nearly 1000 islands. Five reef islands have already been completely lost to rising sea-levels and coastal erosion, with a further six have seen dramatically shrinking shorelines. Many other islands across the Pacific face similar fates in the next century. In the Marshall Islands, it's a threat that's impossible to ignore; Marshall Islands President Hilda Heine's home has been affected by overflowing seas breaching temporary walls.
The Pacific is struggling to resist the effects of a warming planet. The majority of its nations lack the necessary capacity and infrastructure, like sealed roads, solid protections from the seas and resilient housing, to cope with rising seawater, floods and droughts that are increasingly becoming a way of life.
How is climate change affecting women?
The effects of climate change are being felt by everyone in the Pacific. But Cyclone Winston is just one example of how women are bearing the brunt of the impact. Nearly 18 months on, our partners tell us that many communities are still struggling to rebuild – with women of diverse gender and sexual identities, pregnant women, and rural women in particular struggling to access support services like crisis housing, counselling and financial assistance.
Violence against women increases because of climate change and natural disaster. During natural disasters, men are more likely to perpetrate violence against women. This is particularly true for women or girls displaced or living in temporary accommodation, where there is a far greater risk of rape and physical violence.
Women also often face increased insecurity in the aftermath of disaster, with women's sexual and reproductive health and rights, such as health checks, access to sanitary items and contraception, often being overlooked. Women's exclusion from decision-making in relation to climate-related planning and management is compounding inequality; their voices are not being heard, and their stories are not being told.
In some places, women do up to 80% of the farming work, with agriculture often being one of the few income sources available to women. This means that in the event of natural disasters or weather fluctuations, women face not only water shortages and loss of land to farm, but a loss of the income they rely on to survive.
Women are also responsible for water collection in 63% of rural households worldwide, which means water shortages put added pressure on women and girls. Many are forced to travel longer and farther to access clean water, taking them away from school and work.
What are women's organisations doing to address climate change?
IWDA We Rise Coalition co-members reacted swiftly to the immediate and ongoing impacts of Cyclone Winston. Women's Weather Watch, run by FemLINKPACIFIC, provided much needed information to rural women in the lead up to and the aftermath of the cyclone. Fiji Women's Rights Movement launched an appeal collecting basic hygiene supplies like pads, tampons and soap, and  which were been distributed through networks in affected areas throughout the West and in Koro Island. In addition to distributing much needed supplies, Diverse Voices and Action for Equality (DiVA) shared the stories of diverse women and communities from urban and rural environments to the wider regional community, which plays a key role in highlighting the needs of women in disaster.
The ongoing impact of Cyclone Winston has already made it clear that Fiji has a lot to lose. But the nation also has an incredibly strong position on climate change activism. Last year, they chaired the COP 23 global climate negotiations in November, the world's largest forum on climate change. Diva for Equality is also very active in this space, and played a huge role in advocacy in the lead-up to the negotiations around climate financing from Western nations.
In the context of climate change, strengthening the capacity of women to take part in every level of civil and political leadership is critical. For many of our partners in Fiji, climate change is embedded into their programming. But it's also an intersecting issue for our partners across the Pacific, no matter what their area of work. In the Highlands of Papua New Guinea, Nazareth Centre for Rehabilitation's Women's Human Rights Defenders Network are looking to launch a Women's Weather Watch similar to the service in Fiji.
For Wide Bay Conservation Association, who work on women's rights to land in matrilineal communities in Papua New Guinea, natural resource management is impossible to separate from climate change. For others, the stress that climate change is putting on livelihoods is putting many women at physical and economic risk.
It's impossible to isolate climate change from women's rights, particularly for women living in the Pacific. Climate change is real, it's here, and it's affecting women to a disproportionate degree. IWDA stand with the phenomenal Pacific activists who see climate change as a top priority, and will continue to support our partners to build it into their work.