Friday Feminist sHERO: Vote for Cheery!
September 2, 2016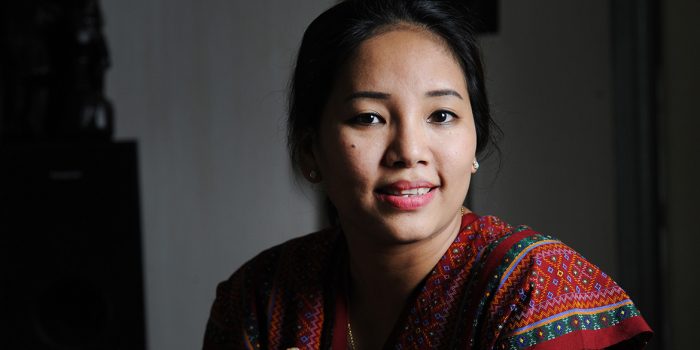 Cheery Zahau is Women and Politics Advisor for IWDA Partner Akhaya Women. She's been a women's rights activist since she was in her teens when she was shocked by the injustices committed against women around her. Now she's one of the most prominent advocates for women's rights in Myanmar.
We are very excited that Cheery has just been nominated by the United Nations Development Programme for the N-Peace awards. The awards recognize and profile women and men leaders and peace-builders in Asia. And you can vote to help her win!
Cheery is from Chin State in Myanmar, an ethnic group that are heavily persecuted. After fleeing to the Myanmar-Indian border at 17, Cheery championed women's rights for at several women's organisations, including one she founded herself.
She's shed light on sexual violence against Chin women by the military, campaigned the UN about violence against women and girls, and trained thousands of women and men across Myanmar about gender equality. Cheery is a friend of IWDA, a visionary leader and politically astute advocate for human rights and peace in Myanmar.
"This award will encourage many women and young people to continue the noble work they doing in their respective communities in my country, Myanmar. Because it is very important to know that there are people who recognize their work. Personally, this will help me raising my political profile in what is a male dominated arena".