Friday Feminist sHERO: Alice Aruhe'eta Pollard of WARA
August 5, 2016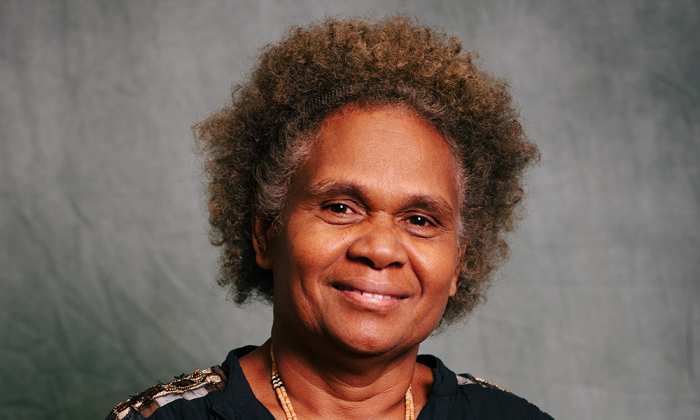 Meet Alice Aruhe'eta Pollard of West 'Are'Are Rokotanikeni Association (WARA). She's our very first Friday Feminist sHERO.
Why? Alice is bringing women in Solomon Islands together to change how they deal with money. With banks several hours travel away, women in Solomon Islands have no safe place to store their hard-earned savings.
If a women tries to keep her savings in her home, she is at risk of theft or even violence from the men in her family. With no savings, she is left dependent on her partner, and has little control over where her money is spent.
Seeing this, Alice started WARA to give women a space to come together, learn more about managing finances, and store their savings in a safe and secure environment. These savings clubs have had a huge impact –together the women of these savings clubs have saved over one million Solomon Islands Dollars.
Alice has brought together thousands of women from all over Solomon Islands greater control over their own money. Better still, the savings clubs have created a sense of community among women. They use their pool of funds to loan each other money when they need it, and some are even going on to start their own small businesses.
Alice, and all the women who are members of savings clubs, are a true sHEROes!