Family Support Centre (FSC) is the first and the only secular organisation providing counselling and legal support services to survivors of gender-based violence, and the first to take the lead in organising national campaigns to address violence against women.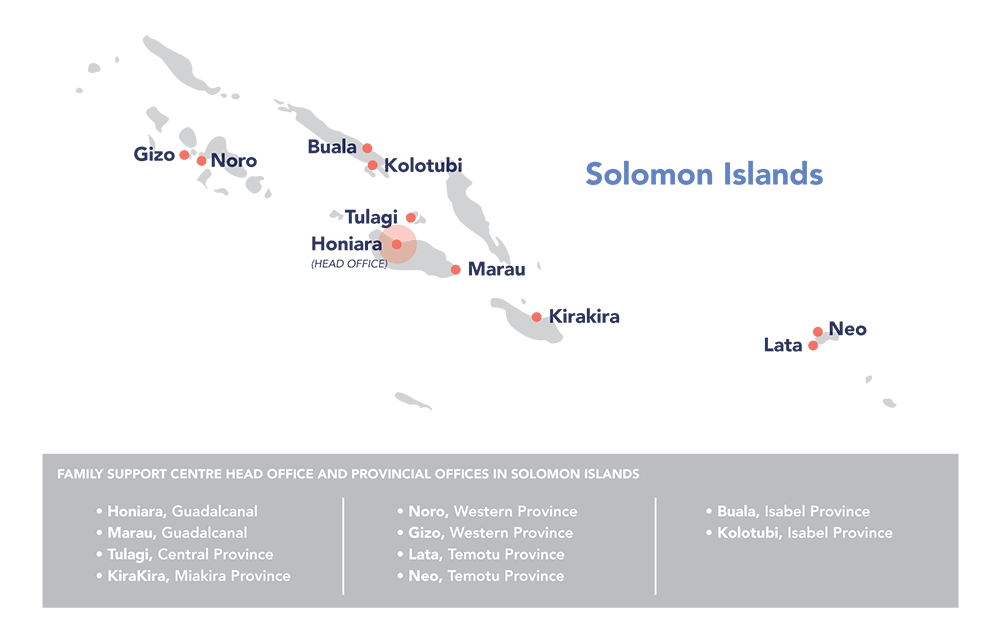 Family Support Centre and IWDA
FSC have been an IWDA partner since 2016. The partnership is well placed to provide positive impact for women experiencing violence in the Solomon Islands. FSC is well respected locally and has provided essential services for more than 20 years.
Quick Facts
With support from IWDA, FSC are now piloting mobile counselling services based in rural communities that will service more of the country than ever before.
Volunteers from rural communities are trained in basic counselling and legal referrals, and go on to act as support services, referrers and advocates. The volunteers are then connected with medical, counselling and legal service providers who are part of Family Support Centres network.
Up until recently, there hasn't been legislation that formally criminalises domestic violence. FSC was one organisation advocating for this legislation and last year the Solomon Islands passed its first ever Family Protection Act.