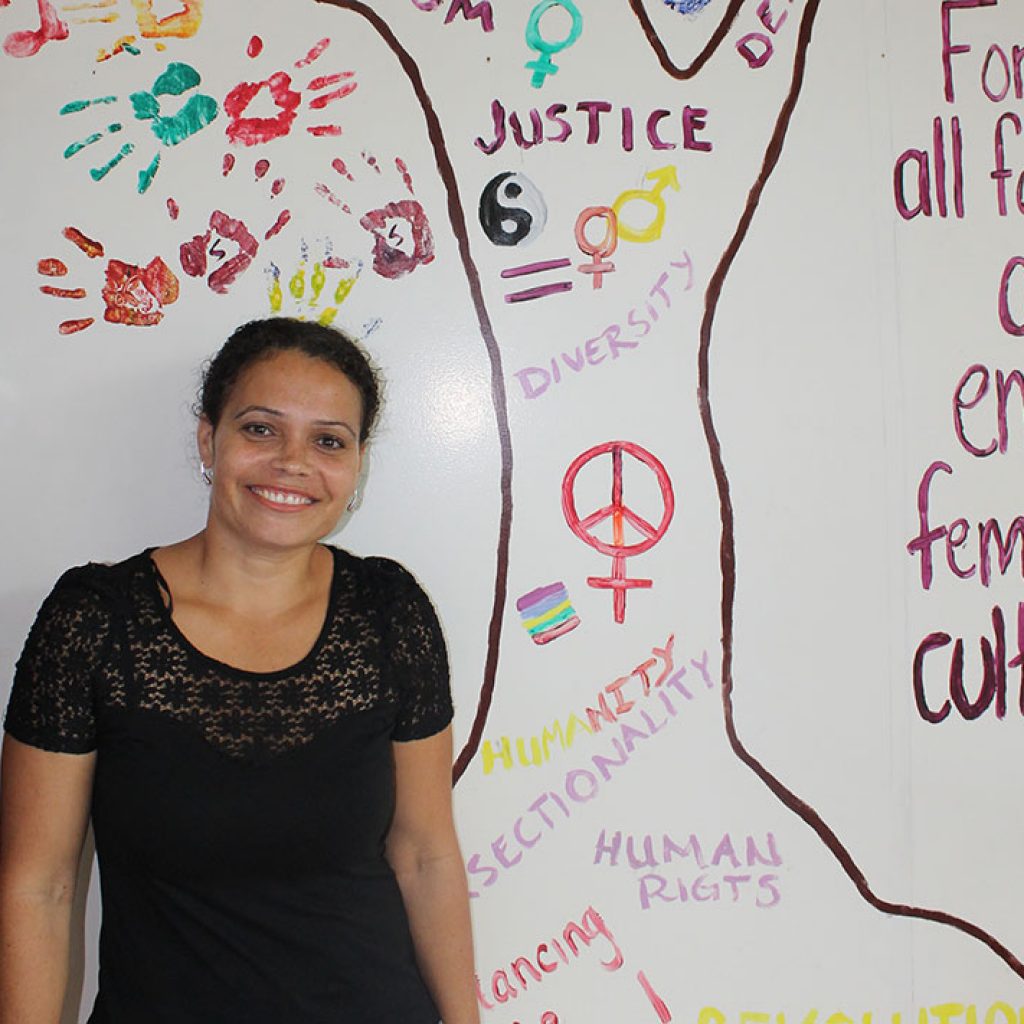 Empowering girls to lead in Fiji
Lillian Delana explains why it's so important to support the next wave of women leaders in Fiji.
Our partner Fiji Women's Rights Movement (FWRM) is supporting a generation of girls who know their rights and are ready to lead. The Grow Inspire Relate Lead and Succeed (GIRLS) program uses theatre to encourage girls to raise issues around gender stereotypes, bullying and sexism.
We spoke to GIRLS officer Lillian Delana about the program, and why it's so important to support the next wave of women leaders in Fiji.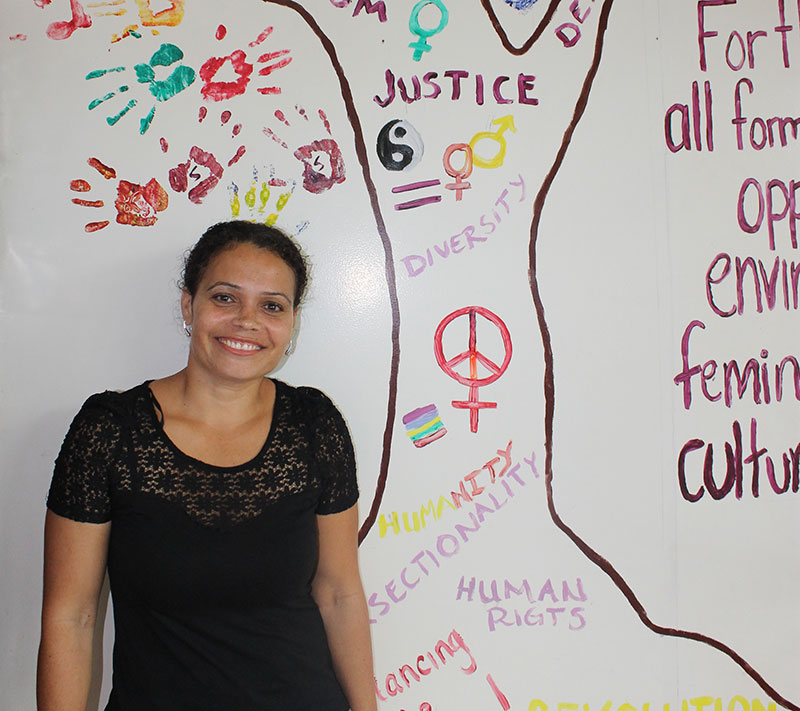 Lillian, you've worked with the GIRLS program for four years. What has been the best part?
"Working with the young girls is so much fun. They are clever, smart and so creative.
I also love seeing the journey they go on. As part of the program, the girls develop their own script based on their personal stories and put on their own productions in school and in public. Often when we start, the girls are so reserved and seeing the outcome at the end is one of the best moments for me. I can see how much they've grown."
What are the biggest challenges facing girls in Fiji?
"Through their personal stories, it is clear that bullying remains a major problem especially in schools. The challenge is that girls are still seen by many as the weaker gender.
There is a big issue around safety too – the high statistics in regards to gender-based violence means many girls are not safe. So in my experience, the two main issues are sexual violence and the bullying in schools."
How does the GIRLS program help girls overcome these challenges?
"Firstly, the program helps create a safe space for the young girls to be heard. They share the challenges they're facing in regards to neglect, bullying and violence.
"We create a space where we tell [girls] they're important and they matter and that their voice matters."
At the same time, we encourage them to come up with their own solutions or interventions. For example, after we had been discussing the girls' experiences with bullying, one student created a video talking about fat-shaming in school. The video helped them talk to teachers about the issues, and raise awareness. So when they create their own interventions, they're also empowering other young girls as well.
How has the GIRLS program evolved?
"The girls in our program are now creating interventions in their own environment. They are speaking up on issues that are happening in schools and addressing such issues to teachers.
We also want these girls to feel empowered and at the same time be in a space where they feel they are not alone, so one of the things we are focusing on more is intergenerational leadership. Our first intergenerational leadership event was for International Women's Day, and it brought together women and girls of diverse ages. It creates a space for young girls to learn from role models.
We're also trying to take the program into more rural areas, because often girls in these areas don't get the same opportunities."
What is your hope for the future of girls in Fiji?
"My hope is that girls are provided with the same opportunities as boys, especially at home where we tend to train our boys to be involved in decision-making. We should encourage our girls too as this will contribute to their leadership skills. So, I hope that when we are bringing up our daughters and our sons, that we provide them with the same skills.
"We need to listen to girls and hear them out."
I hope that girls in Fiji are safe at home or in school. That our communities respect young girls and stop abusing them and that everyone takes responsibility for these issues of gender-based violence."