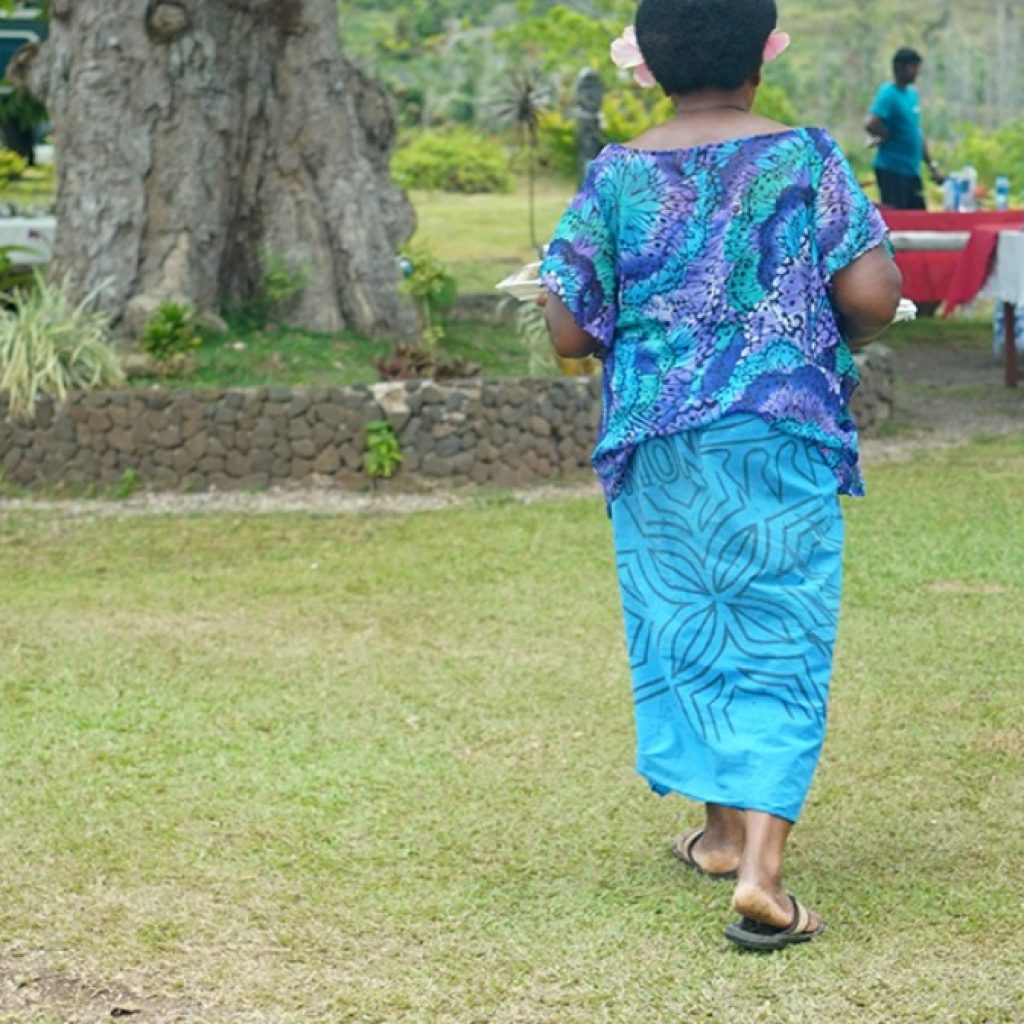 10 things you probably don't know about Fiji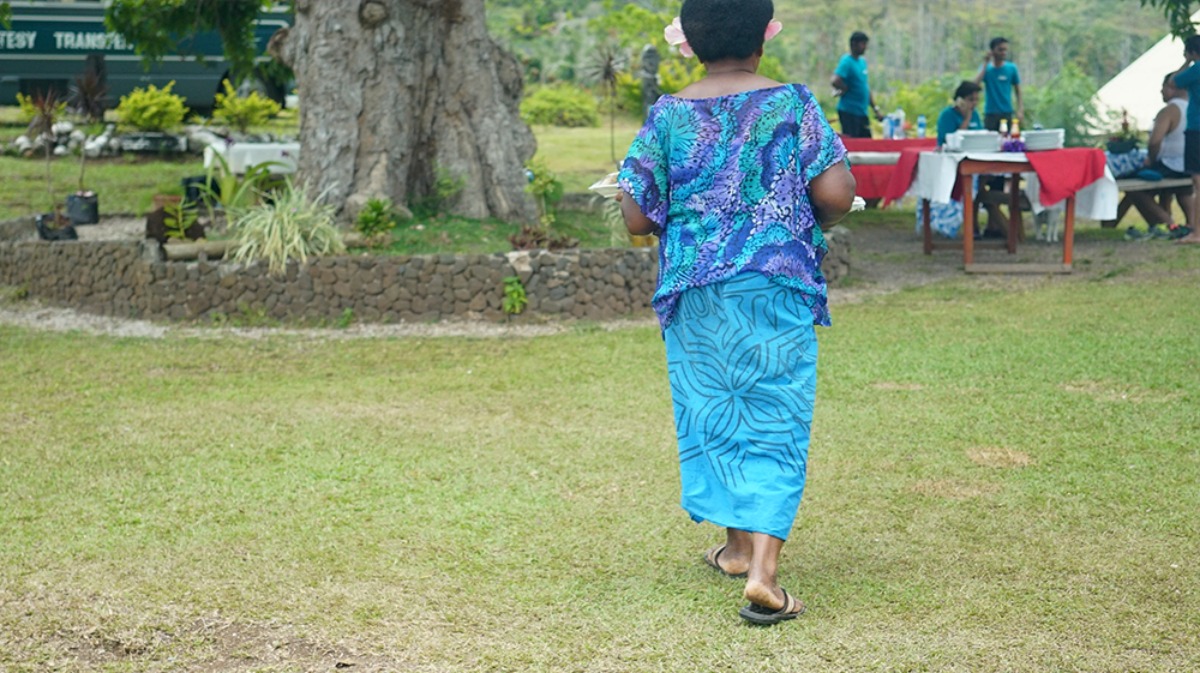 Australia is one of the many countries that make up the Asia Pacific region, a diverse part of the world ranging from island archipelagos, snow-capped mountain villages, and lush rainforests to huge cities, bustling streetscapes and religious meccas. But beneath the Lonely Planet blurbs and holiday snaps is a region rich in complexity. This six-part series will examine the countries we work in on a level you might not often be exposed to.
Fiji is often known for its beautiful beaches, slick resorts and abundant natural resources. Tourism is a huge part of the Fijian economy, so it's easy to see it as an island paradise. In many ways, it is – but it's also home to an evolving political landscape, a thriving women's movement, and a global voice on climate change.
Here are 10 things you might not know about this Pacific nation.
1. It's home to two major ethnic groups
Fiji's ethnic breakdown is diverse – while just over half are indigenous Fijians (also known as iTaukei), over a third of the population Fijians of Indian heritage, who are largely descended from Indian indentured labourers brought to Fiji by British colonial rulers. There are also smaller populations of people from Solomon Islands, Rotuma Island, China, Europe, other Pacific nations.
2. There have been four military coups in the last 30 years
Fijian political history has been plagued with political instability with four coups (sudden and often violent seizures of power by the military or other groups) in 30 years. The most recent coup was on 5 December 2006, when Fiji's military chief, Commodore Frank Bainimarama, removed the Fiji Government, promising to tackle corruption and endemic racism in Fiji's political institutions. After eight years of military rule, Fiji went back to the polls in 2014. The incumbent Prime Minister, Frank Bainimarama was re-elected, and the country is continuing a process of democratisation and peacebuilding.
3. A period of military rule has made it more difficult for civil society
The legacy of recent military rule in Fiji continues to dominate social, civil and political systems. With ever-changing governments and regulations around interacting with them, Fiji's civil society (e.g. non-government organisations, activists and community groups) has struggled to build momentum. As the Ministry of Social Welfare, Women and Poverty Alleviation has noted, "Over the years, the political environment and the changes in leadership as a result of the three coups has often interrupted the relationships between the mechanism of Government with Women's NGOs and Human Rights advocates thus contributing to set-backs".
4. They're still feeling the effects of Cyclone Winston, more than a year on
In late February 2016, Cyclone Winston hit Fiji. Over 14,000 people were displaced with winds of 325km per hour and 12 metre high waves ravaging the country. It was the strongest storm in the Southern Hemisphere since record-keeping began. Nearly 18 months on, our partners tell us that many communities are still struggling to rebuild – with women of diverse gender and sexual identities and rural women in particular struggling to access support.
5. Sports are particularly popular – with a growing number of girls getting involved
Sport is incredibly popular in Fiji, acting as an anchor for the many different ethnicities and cultures to come together around a shared interest. Sport is also increasingly being used by women's rights organisations to engage girls. Fiji Women's Rights Movement (FWRM) uses sport to build confidence, teach teamwork and encourage leadership. "Using sports like rugby is a creative way to help build confidence and also raise awareness on the existing societal perceptions against girls' participation in male-dominated fields," FWRM said.
6. They're a huge voice when it comes to climate change
Fiji is made up of over 300 islands, many of which are low-lying and very susceptible to cyclones and floods. The ongoing impact of Cyclone Winston has already made it clear that Fiji has a lot to lose. But the nation also has an incredibly strong position on climate change activism. This year, they'll be the chair at the COP 23 global climate negotiations in November, the world's largest forum on climate change. IWDA partner Diva for Equality is also very active in this space, playing a huge role in advocacy in the lead-up to the negotiations.
7. Is home to the Pacific's only internationally recognised university, the University of the South Pacific
The University of the South Pacific isn't the only university is the Pacific, but it's the only one that's internationally recognised. This means that qualifications are valid in any country, which increases job opportunities for students. It's also very unique in how it's run – it's owned by the governments of 12 Pacific nations, and has campuses throughout the region, three of which are in Fiji. Founded in 1968, Fiji remains its base, and teaches nearly one million students a year.
8. The majority of women will experience violence in a relationship
In Fiji, 72% of women in relationships have experienced sexual, physical or emotional violence. Women from marginalised backgrounds experience an even greater degree of sexual and gender-based discrimination and violence. This can be due to ignorance and inequalities around age, disability, sexual orientation, gender identity and expression, ethnicity, where one lives, and more.
9. Land rights and informal settlements are a big challenge in urban, rural and coastal areas
While Fiji is one of the wealthier countries in the Pacific, ongoing struggles around land rights, both in rural and urban areas mean there is still a significant portion of people living in informal settlements – even in urban areas like Suva. As of last year, up to 7% of the population was living in informal settlements. The reasons for this are diverse – indigenous land ownership disputes, a surge in urban population and years of coups have left many in a precarious social and financial position. As many of these settlements are in coastal areas, they are also at increased risk of the effects of climate change and natural disasters.
10. It's a central hub for the Pacific women's movement
Despite their geographic isolation, the Pacific is home to a thriving feminist movement – and Fiji has historically been at the heart of it. Last November, the inaugural Pacific Feminist Forum was held in the capital of Suva, bringing together over 130 women's rights activists from all over the region to celebrate wins, share learnings, and plan for the future.