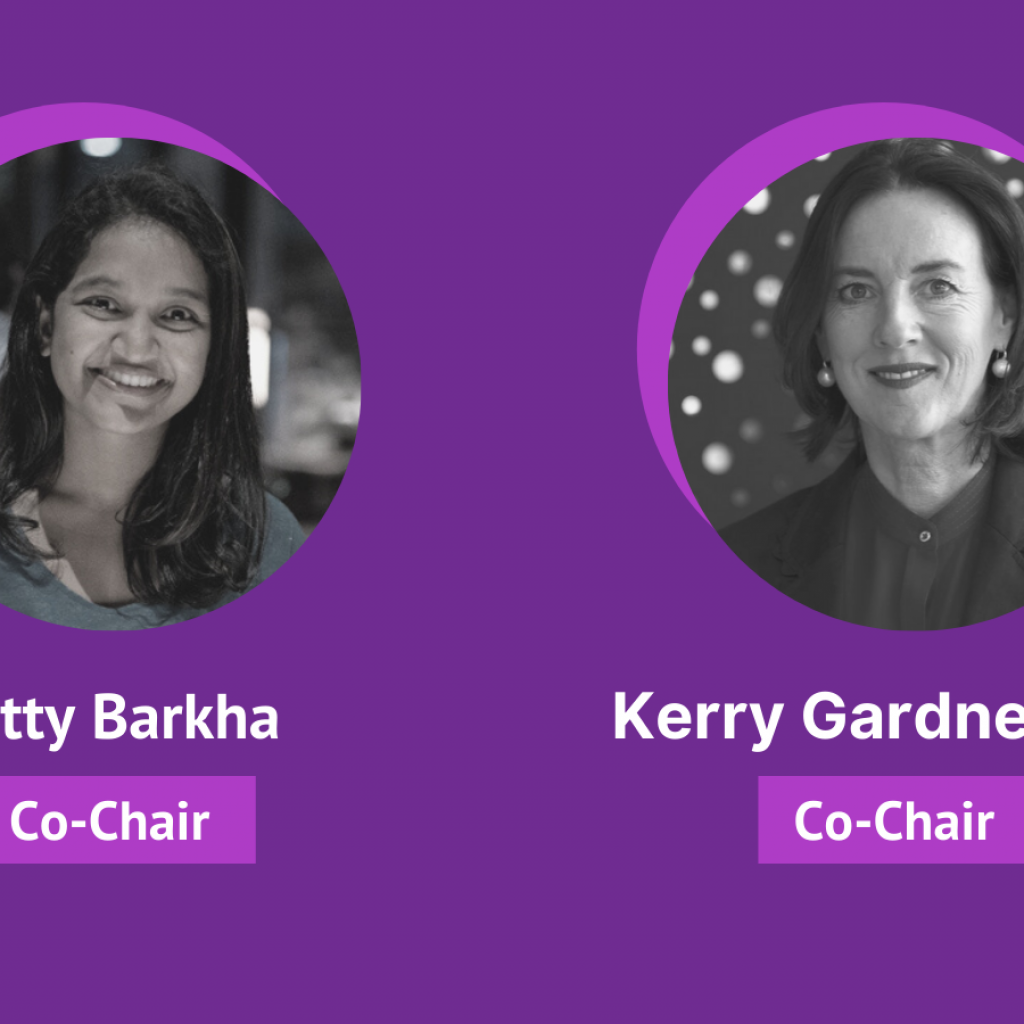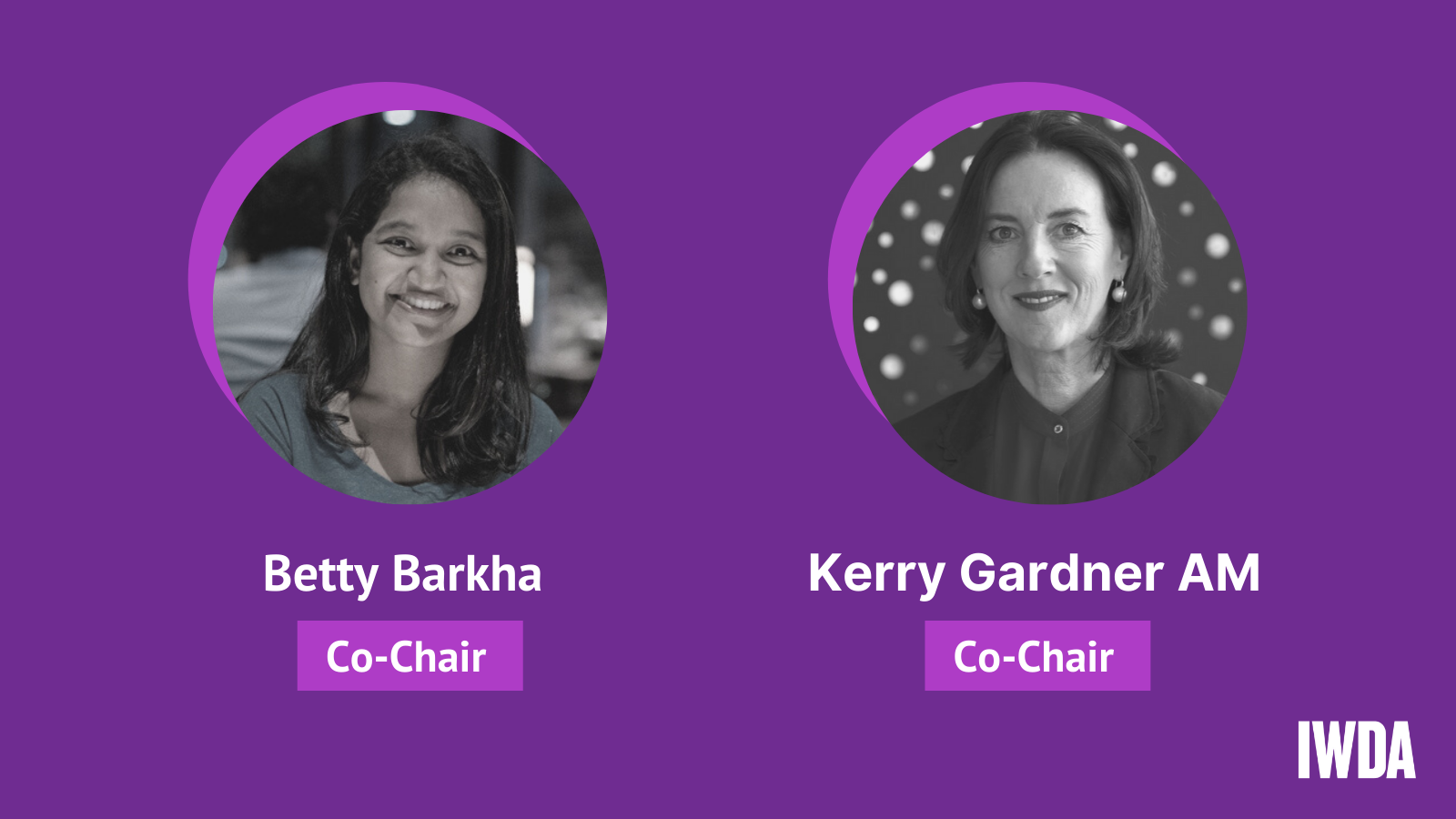 International Women's Development Agency (IWDA) today announced our shift to an innovative Co-Chair model, welcoming Betty Barkha as Co-Chair alongside Kerry Gardner AM.
Together with CEO Bettina Baldeschi, they will lead IWDA towards its vision of achieving gender equality for all.
Since being elected Chair of IWDA in June 2021, Ms Gardner has worked with the Board to introduce this new approach to leadership, to ensure at least one of IWDA's Chairs has cultural heritage and lived experience in Asia and the Pacific, where IWDA has a primary focus. The Board of IWDA have unanimously voted in favour of electing Ms Barkha to the position as Co-Chair commencing from the next Board Meeting, subject to the outcome of an upcoming vote to amend IWDA's Constitution.
As Co-Chairs, Ms Gardner and Ms Barkha will lead IWDA in defending and advancing the rights of diverse women and girls.
Ms Barkha first became involved with IWDA in 2011 as part of the Emerging Leaders Forum, delivered in partnership with the Fiji Women's Rights Movement. Since then, she has served on the Boards of the global women's rights and civil society organisations AWID and CIVICUS, and as an advisor to the FRIDA Young Feminist Fund and the Global Resilience Fund.
"I'm delighted to have been elected as the first Co-Chair of IWDA as the team embarks on an exciting journey ahead," Ms Barkha said. "The work IWDA does in building and strengthening movements in the Pacific and Asia is incredibly important and I know first-hand of the impact IWDA has had in creating systemic change for women in our region. I look forward to working alongside Kerry and the incredible team of staff, board and allies at IWDA."
Ms Gardner has championed the rights of women and girls for 25 years through contributions in the arts, environment, and social justice. Her focus is shaped by an understanding that a more global and interconnected approach is essential to realise freedom from violence, reproductive and sexual health and rights, political and economic pathways to empowerment and the systems that deliver these for diverse women.
"Co-Chairing IWDA with Betty is such a wonderful opportunity for me, and for IWDA," Ms Gardner said. "We each bring different skills and life experience, and share a commitment to women's rights as well as significant experience in strategic thinking and governance, which will enable us to lead IWDA in this exciting stage of its work."
IWDA is an Australian-based organisation. As well as resourcing diverse women's rights organisations primarily in Asia and the Pacific, IWDA contributes to global feminist movements, with the aim of achieving gender equality for everyone. Since 1985, IWDA has been Australia's only development organisation entirely focused on gender equality.
Following an extensive search for new Non-Executive Directors earlier in 2021, IWDA has elected five new Directors, each with exceptional skills, lived experiences and cultural connections to Asia and the Pacific region in which IWDA works.
"We are thrilled that not only our Board has meaningful representation of the women and organisations IWDA works with in the Pacific and Asia," Ms Baldeschi said, "but that with this Co-Chair model, we are demonstrating an approach to feminist leadership that values a range of experiences and skills. Few organisations have a Co-Chair model, and I am proud that IWDA is leading the way in this."
This increased representation of women of colour on its Board is part of IWDA's commitment to diversity, inclusion and anti-racism. IWDA has commenced an organisational change plan to address racial injustice wherever it pervades, including within the organisation, and to ensure it applies an intersectional feminist lens to everything it does.
Read more about the IWDA Board.