Case study: Women's League of Burma, Myanmar
October 17, 2016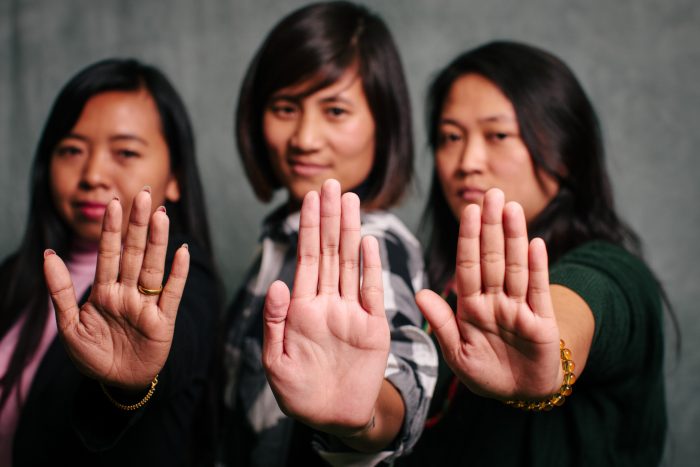 After 50 years of military rule, Myanmar began its transition to a quasi-civilian government in 2011. Things are very slowly starting to improve, but horrific women's rights violations are still widespread. Sexual violence, trafficking, domestic violence and discrimination remain common experiences for women and girls.
The situation is even worse for women from ethnic minorities living in areas where armed conflict continues. In Myanmar, there are very limited opportunities for women to talk about human rights abuses.
Women's League of Burma is one of the most prominent women's organisations in Myanmar. An umbrella organisation made up of 13 ethnic women's organisations, they've played a key role in advocating for women's security, both within Myanmar and to the international community.
This year, Women's League of Burma made history. Together with a group of strong, diverse women's rights activists, they travelled to the United Nations in Geneva to present their findings on how the Myanmar Government had upheld their commitments to the Convention on the Elimination of all Forms of Discrimination Against Women (CEDAW).
CEDAW is the closest we have to an international bill of rights for women which defines the varied and insidious ways women experience violence, discrimination and inequalities. CEDAW is an important measure that governments across the world use to track their progress on the important promises they've made to women.
It is also a way for women's rights organisations to shed light on what life is really like for women. By preparing a Shadow CEDAW Report, they have the opportunity to provide the international community with a clearer picture of the real progress made towards eliminating violence.
To prepare for the shadow report, Women's League of Burma brought together 25 women representing their 13 member organisations for a four day workshop in Chiang Mai, Thailand. Supported by IWDA and Foundation for a Just Society, these women analysed current rights abuses and participated in role play exercises to practice articulating their concerns to the CEDAW Committee. In a joint statement, the women noted deeply-rooted discrimination against women, the result of "entrenched patriarchy, decades of oppressive military dictatorship and the continued power and influence of the military throughout society".
They also emphasised that, despite limited democratic reforms since Myanmar's transition to a quasi-civilian government in 2011, women have, in large part, not benefited from these reforms. Ongoing conflict with ethnic armed groups has resulted in "unabated human rights abuses against women".
Rape at the hands of armed forces is still a huge concern. Trafficking of women across Myanmar's borders is showing no signs of decreasing. A many men still believe beating their wives is acceptable.
The Committee will make recommendations to the Government of Myanmar, based on the Government's own CEDAW Report and the Shadow Reports presented by women's rights organisations, on what they need to do to make life better for women.
Thanks to Women's League of Burma and their sister organisations, the voices of those on the ground will be heard, and taken into account. The United Nations will have a full picture of what women are facing in Myanmar. These women's voices will inform what the future of women looks like in this newly democratic nation.