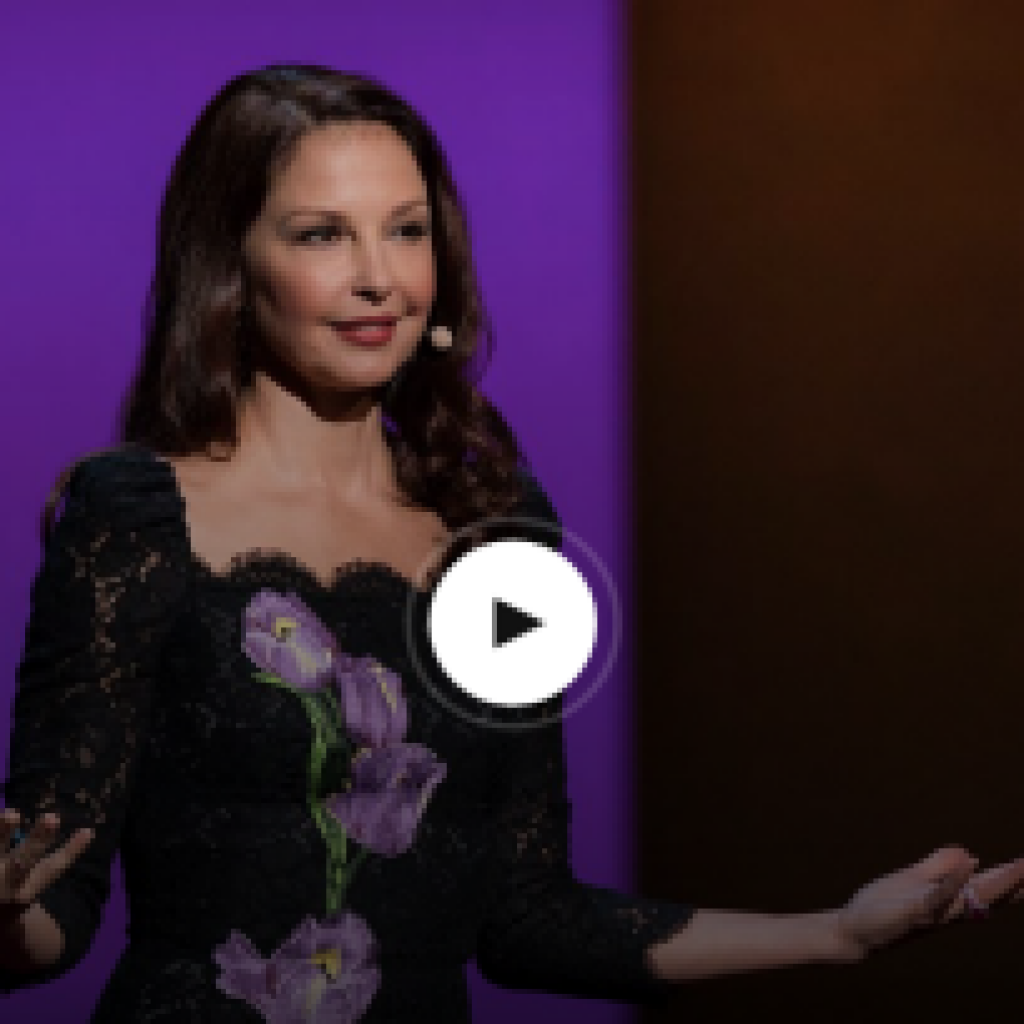 5 feminist Ted Talks to get your through Friday arvo
Looking for some inspiration to get you through the rest of Friday? We've rounded up five of our favourite feminist TED Talks from wonderful women all over the world.
These women are all from totally different backgrounds, but they have one thing in common – they're all brave, strong women and girls standing up for their rights. The content of their Talks will anger, engage and enthuse you, but most of all, they'll give you hope that change is happening.
How online abuse of women has spiralled out of control – Ashley Judd
In 2017, violence against women isn't committed in person – it's gone digital. Abusers from the opposite ends of the earth are now able to attack and vilify people online, all from the comfort of their own homes. Actress and activist Ashley Judd is no stranger to threats, sexual harassment and hate speech on the internet. In this moving TED Talk, she calls on the tech industry, law enforcement, and anyone using the internet to think deeply about the serious harm that online abuse has to women, and work on better ways to stop it.
Radical women, embracing tradition – Kavita Ramdas
Women's rights and cultural traditions are sometimes pitted as opposing concepts. But Kavita's talk argues that traditions can actually support women to claim their rights and create change. In her Talk, the director of the Global Fund for Women shares the stories of three very different women who have empowered themselves in their own way. It challenges western notions of what empowerment looks like, celebrating all women in their many diversities.
We should all be feminists – Chimamanda Ngozi Adichie
This TED Talk is so great, it was adapted into a book. Chimamanda is one of our favourites, and her essay on why feminism matters to everyone is important viewing. Just like the movement she espouses, the Talk is inclusive, intersectional and incredibly inspiring, touching on the evolution of feminism, the many misconceptions, and her feminist journey as a black woman.
An invitation to men who want a better world for women – Elizabeth Nyamayaro


Gender inequality doesn't just affect women, and men need to be involved in creating a more equal future. Elizabeth heads up UN Women's HeForShe Initiative, a global movement which has had a focus on the role men can and must play to support women's rights. Anyone can be an ally, and Elizabeth gives some great examples of men supporting the cause – this is a great Talk to share with the men in your life.
Our century's greatest injustice – Sheryl WuDunn
'Women hold up half the sky' is an old Chinese proverb, and the inspiration behind Sheryl's book, Half the Sky. Sheryl suggests that excluding women from education and economic empowerment, we're cutting off half the world's resources. In her Talk, she explains how empowering women to learn has incredible flow on effects, like lowered maternal mortality, more girls in school, and more cohesive communities.
This is by no means an exhaustive list – we'd love to know any other transformational Talks, TED or otherwise, that you turn to when you need some motivation.