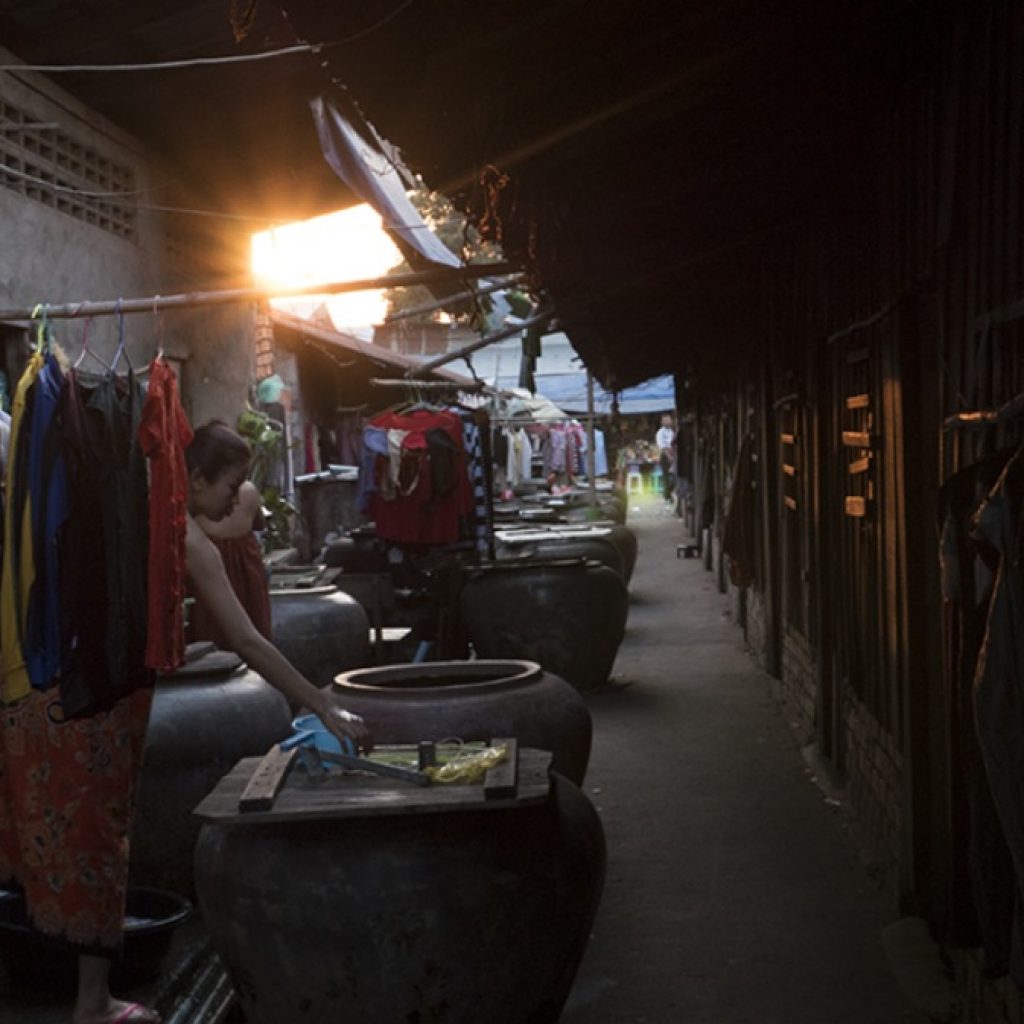 10 things you probably don't know about Cambodia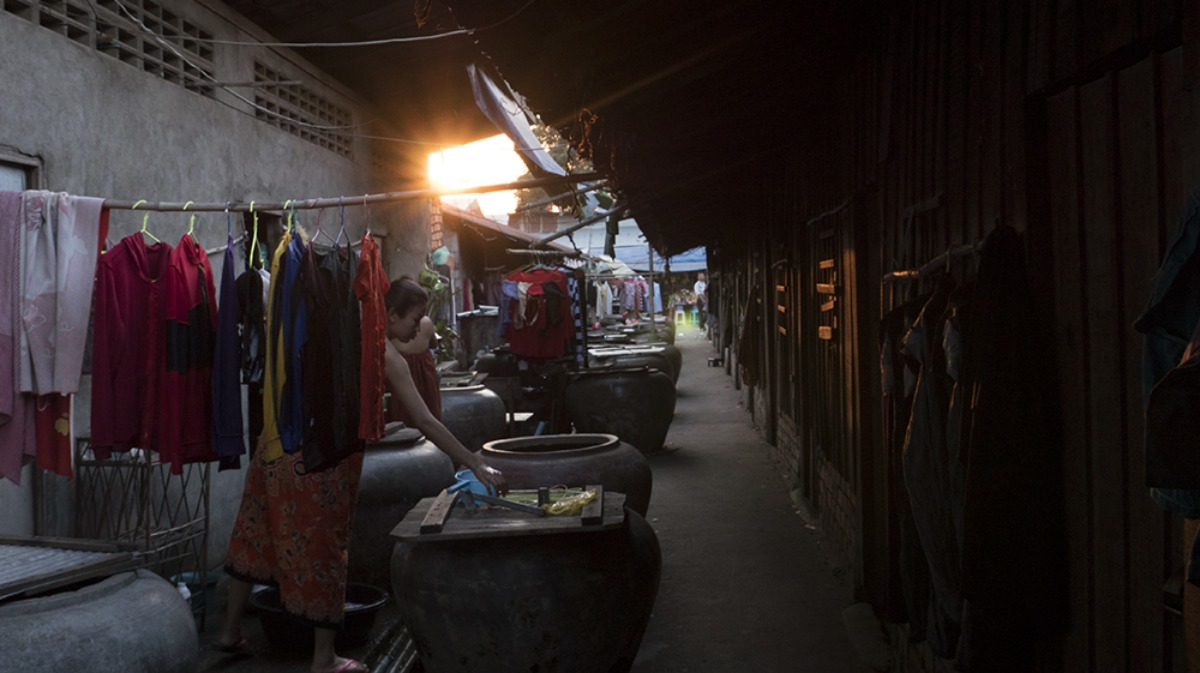 Australia is one of the many countries that make up the Asia Pacific region, a diverse part of the world ranging from island archipelagos, snow-capped mountain villages, and lush rainforests to huge cities, bustling streetscapes and religious meccas. But beneath the Lonely Planet blurbs and holiday snaps is a region rich in complexity. This six-part series will examine the countries we work in on a level you might not often be exposed to.
Cambodia is known for its amazing food, famously kind people and Angkor Wat, the largest religious structure in the world, a site of pilgrimage for thousands. But it's also got an incredibly rich cultural fabric.
Here are 10 things you might not know.
1. Half of Cambodia's population is under 25
Between 1975 and 1979, the Khmer Rouge regime, led by Pol Pot, ruled Cambodia. Intellectuals, minorities and other civilians were slaughtered, and many were stripped of their homes and possessions, moved to rural farms and forced to work. Torture, mass executions, starvation, overwork and disease killed a huge portion of the population – exact figures are unknown, but recent estimates put the death toll between 1.2 million and 2.8 million. With whole generations wiped out, the current Cambodia is a youthful one – half the population is under the age of 25.
2. A traditional 19th century 'Code of Women' still functions as customary law
The Chbab Srey, a traditional 19th century 'Code of Women' which specifies duties and expectations for behaviour of a woman, still functions as customary law throughout Cambodia. While not legally enforceable, these rules are still taken very seriously by communities, and can play a role in restricting women's lives. In 2007, the Ministry of Women's Affairs requested the government remove the Code of Women from school curriculum, however a shorter form of the rules is still taught to some students and its ideology is still prevalent, especially in rural areas. Rules include 'Happiness in the family comes from a woman', and 'A woman's poor character results in others looking down upon her husband'.
3. Parts of the country are still covered in land mines – but rats are helping to remove them
Decades of civil war, both before and after the Khmer Rouge mean that many parts of Cambodia are still littered with land mines, with an estimated four to six million mines and other explosives still buried. Casualties still happen to this day, and Cambodia has the highest rate of mine amputees per capita in the world. The good news is that Apopo, a Tanzania-based organisation, is training rats to sniff them out. Because their weight doesn't set the mines off, rats can sniff out the TNT and scratch the ground where mines are located without setting them off. Technicians then safely explode the mines. So far, no rats or technicians have been injured, and they hope to have the country completely cleared in the next 10 years.
4. It's home to a thriving art scene
Between the capital of Phnom Penh and tourist hotspot Siem Riep lies Battambang – the centre of a burgeoning art scene. Under the Khmer Rouge, much of Cambodia's rich artistic culture was crushed. Artists were heavily targeted, and the country's economy was obliterated. This mean the once vibrant art scene was temporarily lost. But in recent years, it's seen a huge resurgence, with dance schools, galleries, and workshops popping up all over Battambang. Its circus has become world-famous, and a social enterprise is said to produce the best coffee in Cambodia. This creative renaissance is playing an important role in reconnecting Cambodians to their heritage.
5. Women own the majority of small businesses
One common alternative to family-run farms or formal/informal employment are small businesses. Women own 65% of all businesses in Cambodia, however the scale of these businesses is small and they are vulnerable to even slight changes in the economic environment e.g. drought, migration etc. Women face systemic exclusions when it comes to accessing formal loans, with lending practices poorly regulated and opaque, and often tied to marital status and consent from husbands.
6. It's moving towards being more LGBTQI friendly
Although the law is not yet clear, gay marriages are occasionally performed there, with at least one legally recognised same sex marriage dating back to 1995.  There's a long history of support for same-sex marriage on both sides of politics, with even the elderly King Sihanouk voicing his support for same-sex marriage and recognition of trans people back in 2004. Like all countries, there is still plenty of room to improve, especially when it comes to protecting LGBTQI people from discrimination, but it is encouraging that significant figures in both the government and opposition continue to speak openly about changing the laws to ensure same sex marriage is recognised.
7. Women workers have changed the Cambodian economy forever
Women's labour force participation rate in Cambodia is much higher than other comparable economies. This ranges from agriculture, construction, domestic work and the garment industry. The women-dominated garment sector as a driver of the Cambodian economy for over two decades, and currently accounts for more than 80% of the country's export revenue.
8. Women are playing a huge role in reforming the garment sector
The multi-billion dollar export industry employs roughly 700,000 workers, and is the backbone of the Cambodian economy. Yet these workers, 90% of whom are women, are being paid an unliveable wage. Reports have shown these women have been denied toilet breaks, had their contracts terminated early if they fall pregnant, and been exposed to sexual harassment. IWDA supports women's organisations in Cambodia to run drop-in centres for women. These centres provide female garment workers with advice, assistance and access to essential services, so they can realise their rights and speak out, individually and collectively.
9. Cambodian mobile phone use is skyrocketing
Smart phones are everywhere in Cambodia. 96% of Cambodians say they have their own phones, with only 1% saying they weren't reachable by phone. 54% of men and 41% of women own a smart phone, and a third of Cambodians use Facebook to get information on current events, meaning Facebook now surpasses TV or radio as a news source.
10. There is a resilient civil society movement in Cambodia
For decades, Cambodia has had a powerful movement of women's rights activists campaigning for rights and equality. But in recent years, the space for civil society to speak up is rapidly shrinking. In 2015, Cambodia's National Assembly passed a new law aimed to impose restrictions like registration and political neutrality on local and international non-government organisations, associations and grassroots groups. Despite these sometimes stifling conditions, the women's movement is resilient and continues to make huge gains for women.