You Need to Know these Women Shining in our Region this Week
February 10, 2017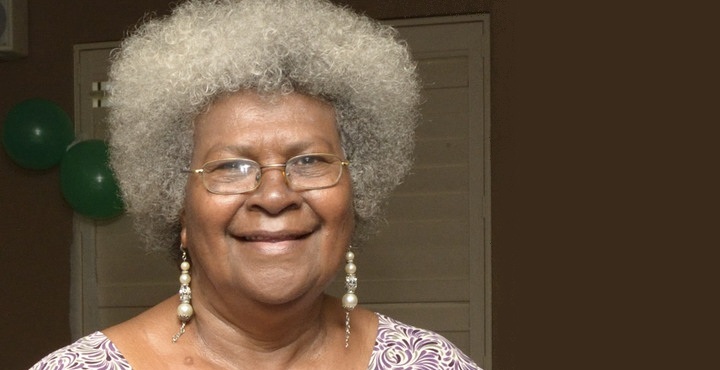 What better way to go into a weekend than celebrating some of our stellar sisters from around the world? There's been no shortage of good women making waves this week – in our region, in our partner network…even in our own office.
It's going to take time to truly disrupt and transform the way women are perceived in society. And change doesn't just come about through public actions – it's about the behind the scenes work that often goes unnoticed. That's why today, we honour a handful of remarkable women for achievements past, present and future.
A women's rights legend steps down in Papua New Guinea
You probably haven't heard the name of the woman pictured above, but Ume Wainetti is an absolute boss. She's been a huge advocate for women for her entire career, speaking out against family violence and advocating for new and innovative ways to address the fact that the majority of women in Papua New Guinea have been beaten or raped by a partner or family member. This week, after heading up the Family Sexual Violence Action Committee in Papua New Guinea for 13 years, she stepped down.
We're sad to see her go, but under her fantastic leadership, the Committee have seen some massive wins. For the first time, the country now has a Family Violence Law in place, and a new National Strategy on Gender Based Violence to support real change. Because of women like Ume, women in Papua New Guinea are being advocated for. We can't thank her enough for a lifetime of service.
IWDA Partners Alola Foundation and ALFeLa help pass a transformative Human Trafficking Law in Timor-Leste
Timor-Leste, like much of Asia Pacific, has a problem with human trafficking. Women and men promised work, are instead trafficked over national borders and forced to work for practically (and often literally) nothing. For some women, this means being forced against their will into sex work. Timor-Leste is largely a destination country for people trafficked from other nations, but Timorese women are also vulnerable to trafficking, particularly those who are internally displaced and living in rural areas.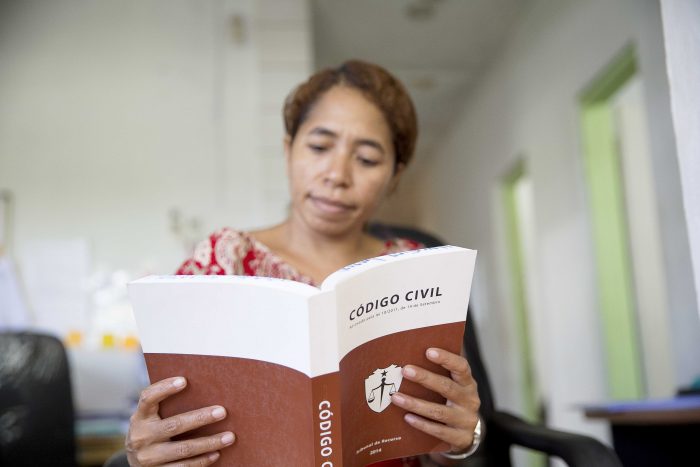 After years of advocacy and lobbying by IWDA partners Alola Foundation, ALFeLa and other civil society organisations in Timor – the process to draft a Law Against Human Trafficking started in 2012. Alola was the lead of the Human Trafficking law working group.
This week, IWDA, the Alola Foundation and ALFeLA finally got the news we'd been eagerly awaiting. The President of Timor-Leste has promulgated the country's first ever Law Against Human Trafficking – this means it is no longer draft, and finally law. This is huge news, and the Alola Foundation and ALFeLa are among those who have been asked to work with the Government on the next step to draft a National Action Plan to ensure the law is implemented.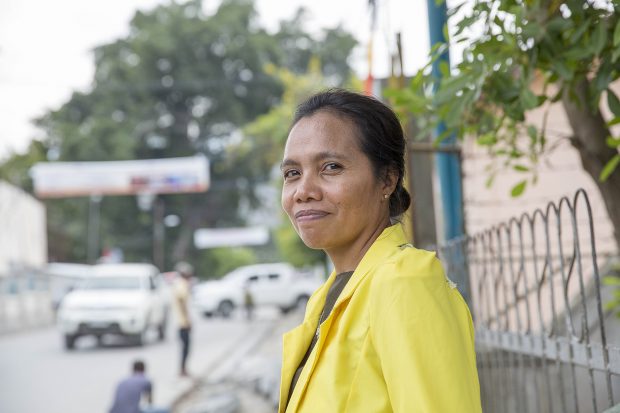 In short, this means scores of women and men will be better protected, and those who are trafficked better supported.
IWDA staff and friends launch new book on gender in Melanesia
This amazing new (and free to download!) book is hugely exciting in its own right. Through each of its chapters, authored by an amazing array of experts, it examines the fascinating ways that the construct of gender is changing throughout Melanesia (typically defined as Pacific nations including Vanuatu, the Solomon Islands, Fiji, and Papua New Guinea).
The book's refreshing take on how traditional notions of masculinity, femininity and gender relations are evolving alongside globalisation, new forms of Christianity and altered economies makes for fascinating reading. But what brings us even more excitement is that it was edited by ex-IWDA board member Martha Macintyre, with a chapter written by our own Papua New Guinea Program Manager, Steph Lusby. It's broken up into easily digestible chapters, so even if you're not an academic, it's worth checking out.
We're so proud to know there are such strong, phenomenal women working to improve women's rights in our region, and even more cheered to be involved in triggering true change.