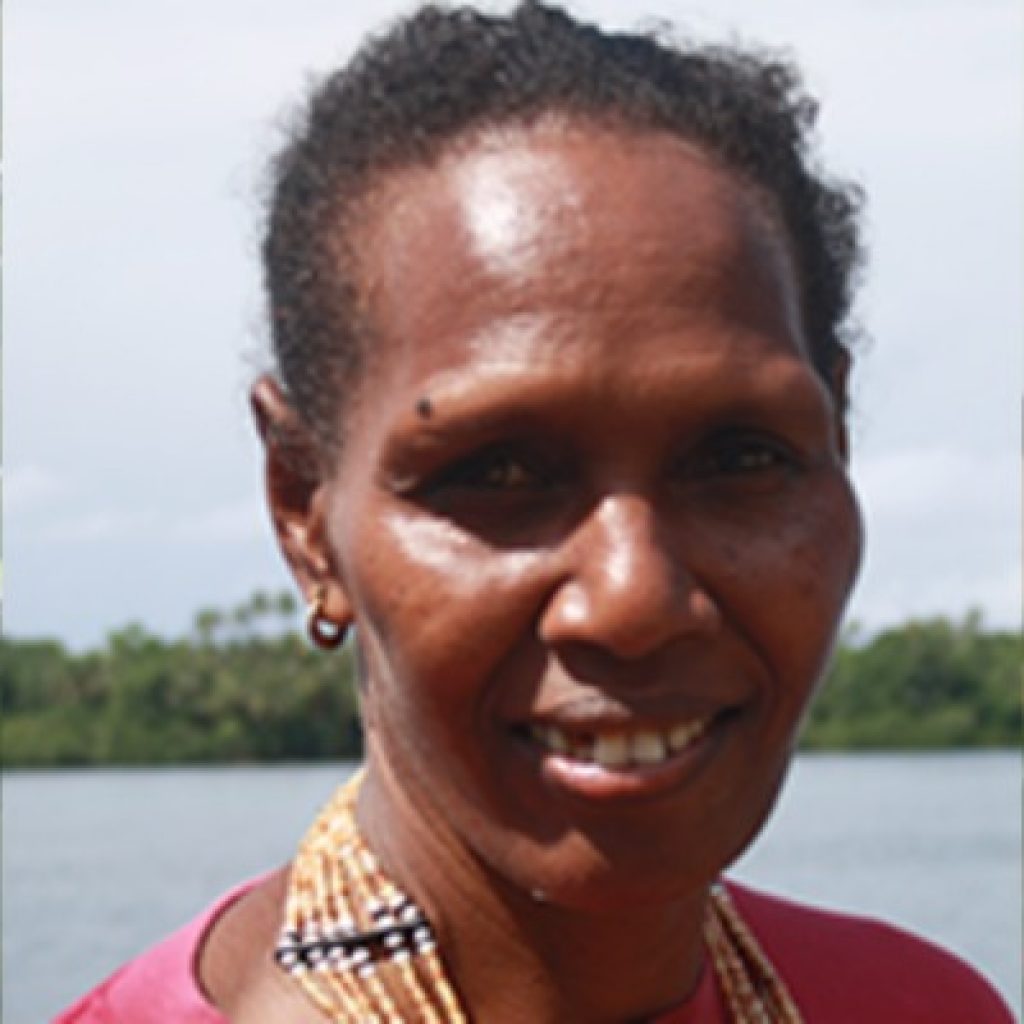 Women's Rights Workers create change across generations, here's how.

This is what intergenerational change looks like.
When you're trying to challenge the attitudes, behaviours, formal structures, systems and policies that deprive women of their rights and perpetuate gender equality, it can be hard to measure success.
These aren't things that change overnight. It's not as simple as giving a girl a book on her rights and ticking empowerment off our list. So how can we track progress?
As an international development organisation working to advance the rights of women and girls, we have a million metrics that measure the impact of our work. But nothing's better than seeing proof of change in the communities we work with.
These three women are separated by generations – and through them, they show the impact of one program we support.
Alice
If you're a regular reader, you'll definitely have met Alice. Before Alice founded West 'Are'Are Rokotanikeni Association (WARA), life was very different for women in Solomon Islands.
With the only bank a treacherous, day-long boat ride away, saving money of your own was next to impossible. If your partner was violent, it was also a risk – keeping money at home could put you in danger.
The simplicity of Alice's idea is why it works. Women come together, learn more about managing finances, and store their savings safely. Alice herself still goes out in a boat to run these savings clubs, reaching even the most isolated pockets of the country to ensure no women are excluded.
So what has this meant for women?
Janet
Janet has been living in Solomon Islands her whole life. Growing up, Janet was only allowed to attend primary school – her parents, like many of their generation with daughters, didn't or couldnt prioritise sending young women to secondary school.
When Janet was growing up, WARA didn't exist – but when her children were small, she heard about it, and started volunteering in 1999. After joining WARA, Janet was able to save money and actively contribute to financial decisions for her family. Janet now works with WARA to collect money from 13 different zones across the archipelago. Her participation also changed how she saw women's role in society – which has had major impacts for her family.
Anita
Anita is Janet's daughter. Like the rest of her siblings, she's gone on to high education. Now, her daughter Anita is a member of WARA, and has big plans for her future.
Anita puts aside money to contribute to her own schooling every year, and wants to go on to study gender at university. She's excited to follow in her mother's footsteps and support the rights of rural women in Solomon Islands. She knows that, thanks to the work of women like Alice and her own mother Janet, she has opportunities she never would have had before.
"Before girls did housework, cooking, they're assigned to stay home, sweep around the house, just stay home and do 'girls work'… But nowadays I think education is more important. You have to have an education and have a high qualification so you can have a job and stand on your own," Anita said.
In the past 20 years, WARA has changed the economic landscape for women in rural Solomon Islands. Janet is proof of that. Anita is proof of that. But their stories are also proof that change takes time, and long-term funding. They work – but they need support. You can ensure programs like WARA keep going, and create a better future for all women and girls, no matter where they live. Make a donation today to support our Change Makers in their transformative work.