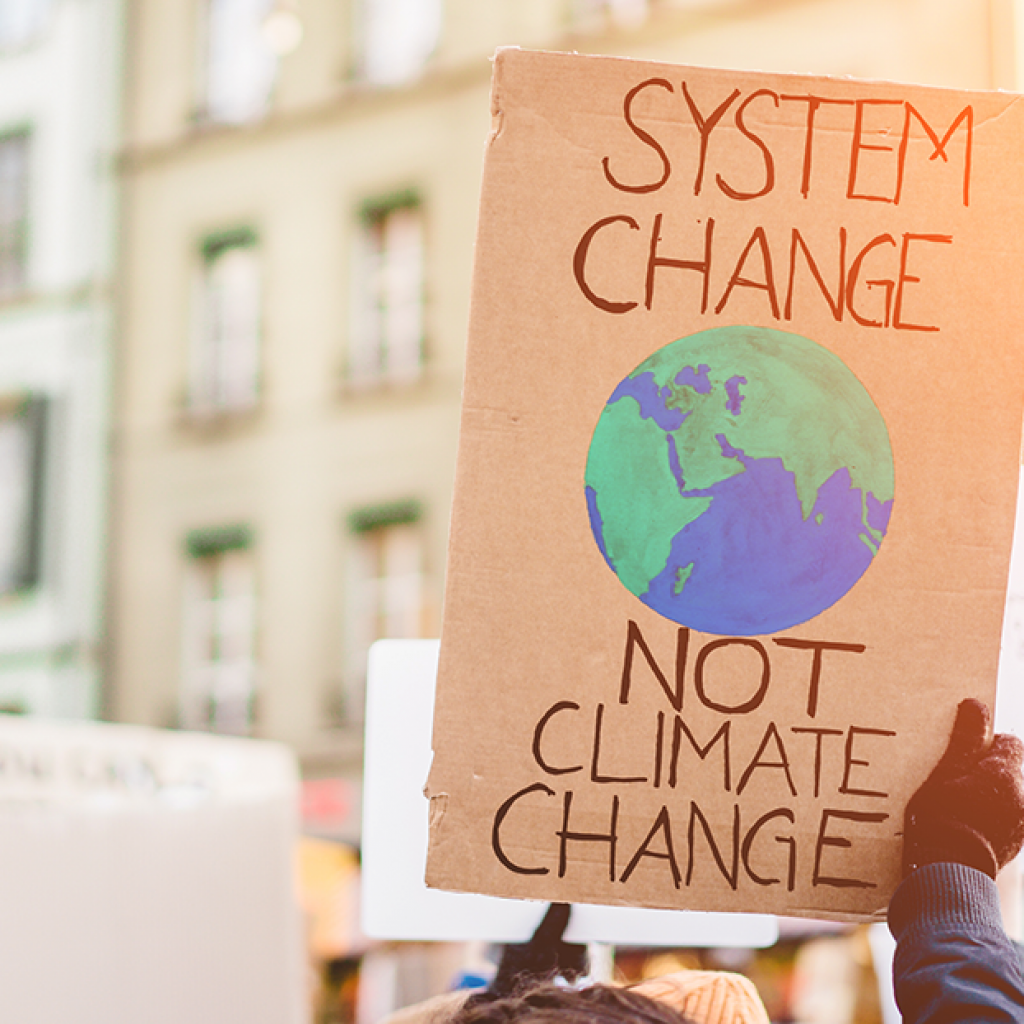 Why Climate Action is Critical to Achieving Gender Equality
We break down exactly why climate change is a feminist issue – and what we can do to address it.
Climate change in the Pacific and Asia
For communities in the Pacific and Asia, climate change is an extremely pressing issue. One that is not only having a deep impact on their day-to-day lives, but also posing a very real existential threat to their lands and way of life. Despite bearing the least responsibility for human-induced climate change, islands in the region are some of the worse affected by the climate crisis.
Countries like Tuvalu, Kiribati and low-lying parts of Fiji face immediate threats like rising sea levels while increases in sea temperatures are endangering coral reefs, fish stocks and their attached industries.
While the region has long endured cyclones, floods, droughts and heatwaves, these extreme weather events are becoming more frequent and intense. People living in the Pacific and Asia are currently five times more likely to be hit by a natural disaster than those living in other regions, putting at risk the agricultural industries upon which many depend on for income, in addition to making it harder to meet their own food production needs and access drinkable water.
And like with all crises, adding a gender lens to this issue reveals an even more complicated reality for women, girls and gender-diverse people.
Why climate change is a feminist issue
1. The impacts of climate chance are felt differently based on gender
Traditional gender norms in a society often affect what kind of roles, skills and positions women, girls, trans, non-binary and gender non-confirming people hold in their communities.
Women and girls, for example, often engage in smallholder farming to earn income and provide household food. They also undertake a large majority of unpaid domestic labour, with women in the Pacific and Asia doing four times more unpaid care work than men. As resources become harder to access, women and girls not only face significant reductions in income but also end up spending more time on this type of unpaid labour – negatively affecting their capacity for economic empowerment and increasing the risks they face while undertaking these activities.
Food shortages and the financial hardships that come with climate change can also increase the risk of violence against women and LGBTQIA+ people, with rates of gender-based violence often rising following natural disasters.
2. Women, trans and gender-diverse people are largely excluded from climate decision-making bodies
Women, trans, non-binary and gender non-confirming people, especially those from marginalised groups, are severely underrepresented in all formal decision-making bodies. When it comes to climate change, 67% of all decision-making roles are currently held by men.
This underrepresentation means a lot of women's concerns and experiences, including those outlined above, might never make it to formal decision-making spaces. This not only leaves us with gaps in our understanding of the reality on the ground but also limits the potential for new and innovative ideas to be developed based on the unique insights and knowledge women have to offer.
3. Including Indigenous voices in decision-making results in better climate policies for all
Across the world, Indigenous women have played a vital role as holders of environmental knowledge and resource management. Despite the limitations they face in accessing formal decision-making spaces, women have always engaged in knowledge creation around climate justice and sustainable practices at the household, community and national levels.
Recognising their role as leaders and agents of change across both traditional and formal spaces while giving due respect to Indigenous knowledge is an essential first step towards developing effective and sustainable solutions that are responsive to the concerns of diverse women.
The way forward
Ahead of COP26, women, trans, non-binary and gender non-conforming people from the Global South are demanding that Australia step up and take ownership of its role in creating the climate crisis.
Australia must urgently act to limit global warming to 1.5° C by transitioning to 100% renewable energy through a 'just transition' that addresses inequalities in power and wealth. Alongside this, we need to ramp up support to communities in our region by providing our fair share of climate finance, with a priority focus on feminist climate change prevention, mitigation and adaptation work.
As part of that, it is essential that we ensure that the rights of Indigenous peoples are upheld and their leadership is respected and included at all levels of decision-making.
Making space for women, trans, non-binary and gender non-conforming people, in all of their diversity, to be heard and considered is the only way forward if we are to achieve true climate justice.
To find out more, read IWDA's position paper on climate action.