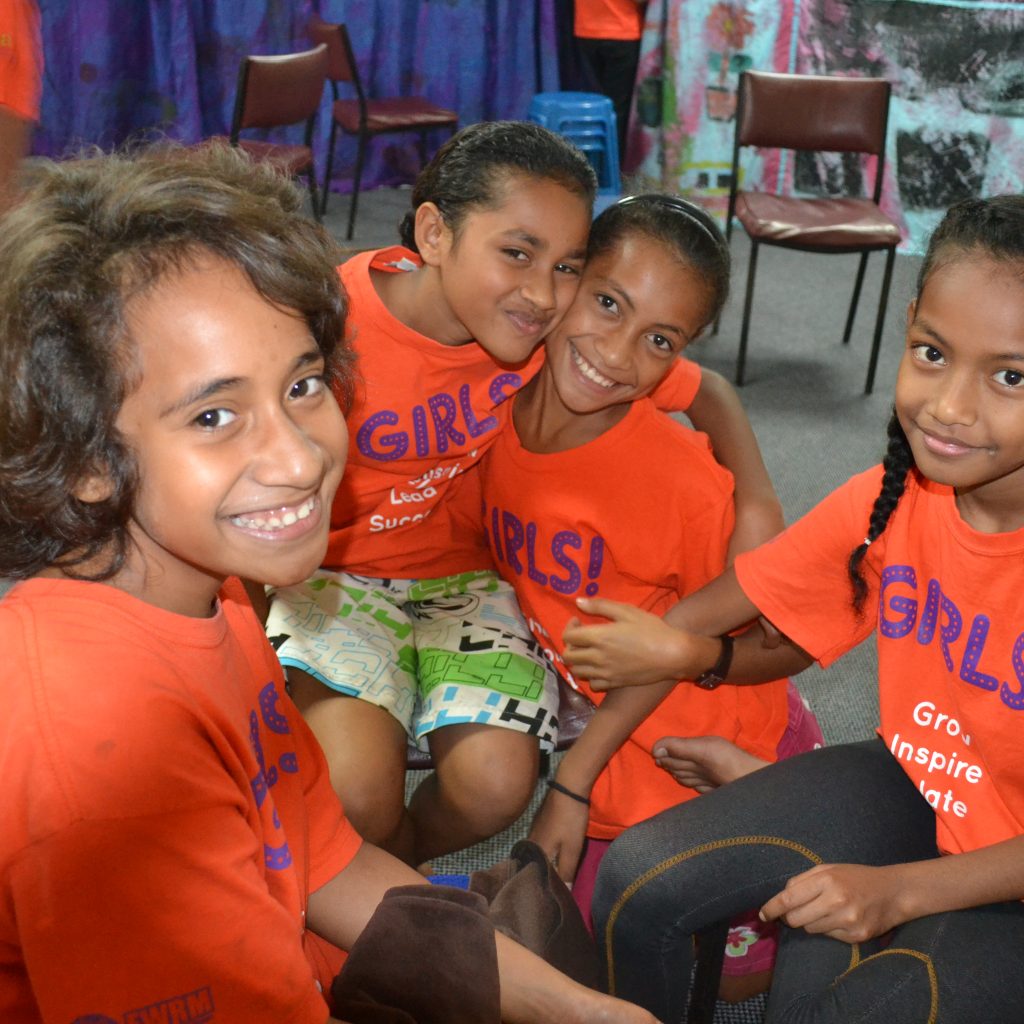 Who run the world? The girls in Fiji who are demanding change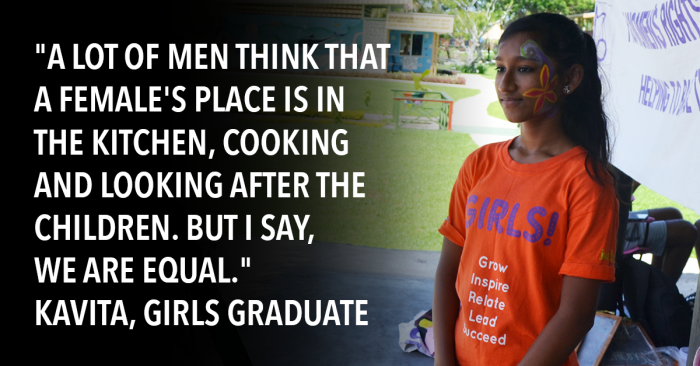 Women who want to be leaders in Fiji have traditionally been met with conservative attitudes and few opportunities. Sexist attitudes about women's ability to lead continue, and only 16% of Fiji's current parliament is made up of women.
This discrimination isn't just in government. Women are excluded from making decisions around the home and in their communities.
Because of sexist norms and ageist attitudes, young women and girls are doubly discriminated against. Girls under 16 make up 50% of sexual violence survivors. 32 million girls are still not attending primary school. They even receive less pocket money than boys.
We know that through educating girls, we see a reduction in child marriages, an increase in earning potential and more woman leaders.
When girls are told their voices, bodies and experiences don't matter from an early age, they're taught that their rights don't matter. By teaching women about their rights from a young age, Fiji Women's Rights Movement (FWRM) are building a generation of strong, confident girls and shattering expectations of what a leader looks like.
GIRLS using theatre and sport to squash sexism
Their Grow Inspire Relate Lead and Succeed (GIRLS) Program run by our partner FWRM uses the arts and sport as a platform to encourage 10 – 12 year old girls confidence in raising issues about gender stereotypes, bullying and sexism.
Girls come together in groups and use performance and creative mediums like photography, videography and crafts to tell their own stories and better understand how gender inequality affects their own lives.
Last year, 35 girls graduated from the program. Kavita was one of the graduates, and she says the program has helped her build the confidence to speak out against injustice.
"I never saw equality between people because society always makes comparison between a male and a female. I saw women left behind at home while men were enjoying themselves. Women and girls are not allowed to go out alone because of men."
"A lot of men think that a female's place is in the kitchen, cooking and looking after the children; but I say, we are EQUAL."
Kavita is determined to be part of the next wave of women leaders in Fiji. And with support from Fiji Women's Rights Movement, her and other girls like her are dismantling patriarchal notions of what a woman should be.
To achieve inter-generational gender equality, we need a movement. Everyone needs to be involved. Kavita puts it best:
"I would like to tell everyone that gender equality is not only a women's issue it's everyone's issue. If we all work together and bring a change in our thinking, we can change the world."