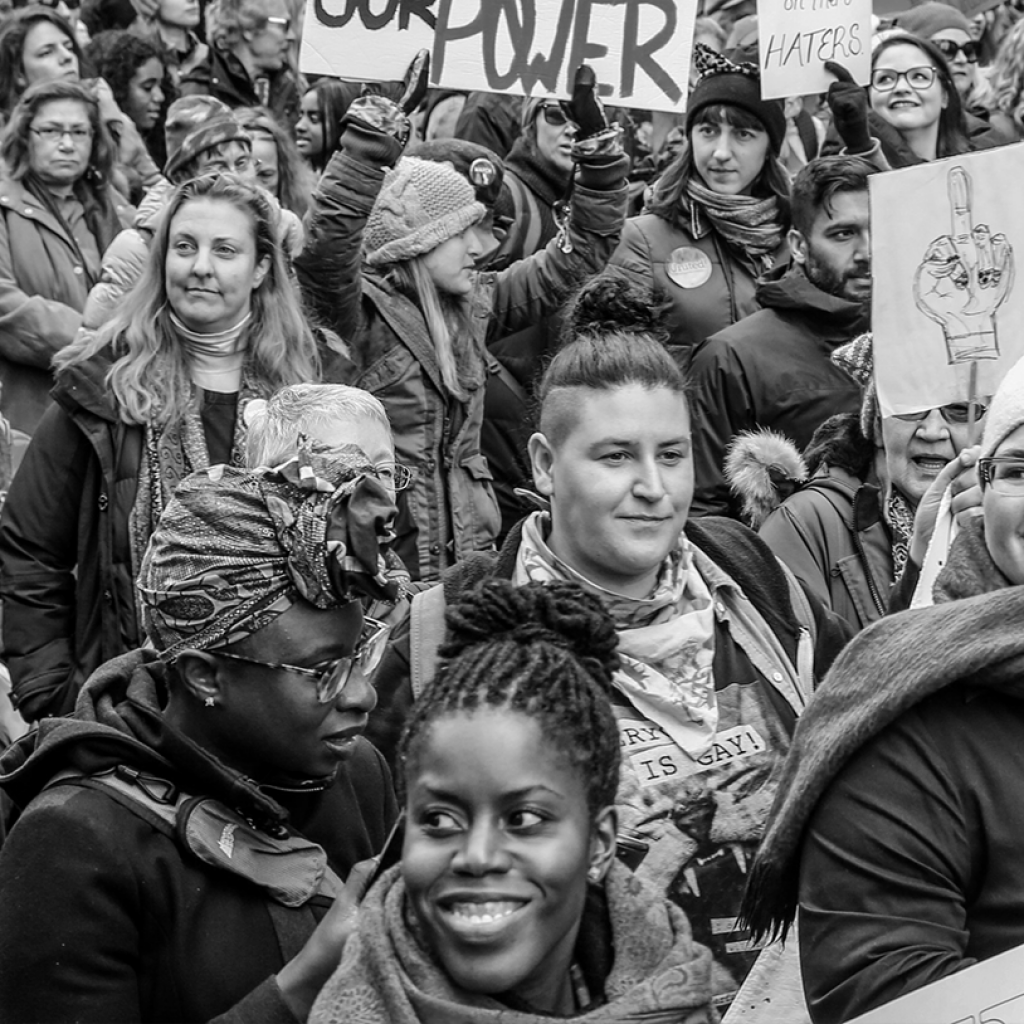 International Women's Day: Then and Now
International Women's Day (8 March) has always been a big day on our calendar, but this year, it feels particularly important to come together.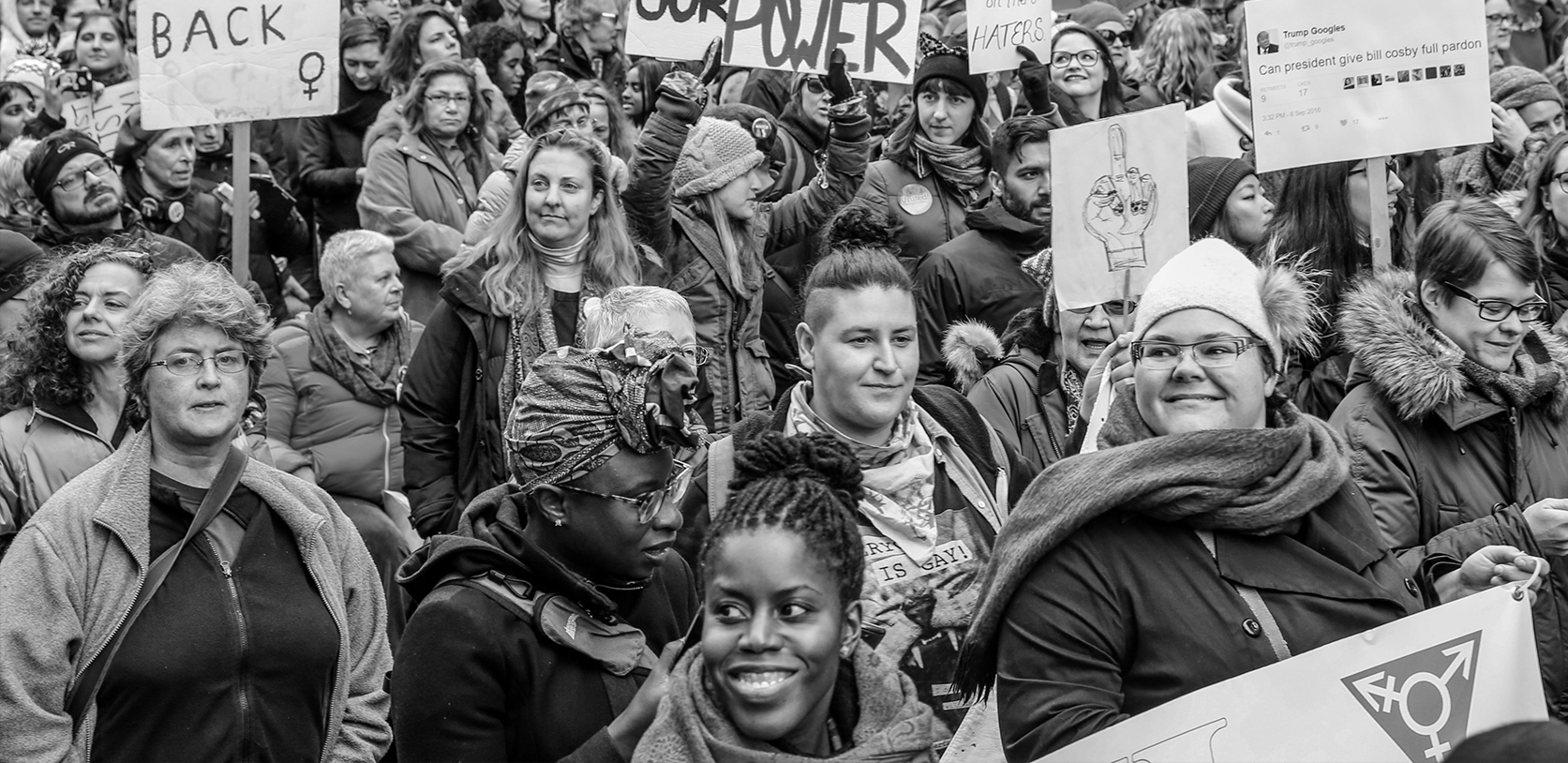 International Women's Day is on the horizon.
On International Women's Day, 8 March, we celebrate all women, in all their diversities. We embrace the many facets of women's identities – intersections of faith, race, ethnicity, gender or sexual identity, or disability. We celebrate those who came before us, those who stand beside us now, and those who will come after.
For as long as women have been here, there have been women's rights activists dedicated to challenging the systems, structures and cultures where inequality manifests.
In the last 100 years, we've secured labour rights, access to sexual and reproductive health and rights, passed laws protecting women from violence, seen women elected to the highest positions of leadership, and provided the world with an understanding of the root causes of gender inequality. We've contributed to global discussions and progress on climate justice, LGBTQI rights and peace agreements.
We've seen firsts for women in every field. Even more excitingly, we've seen seconds, thirds, fourths.
Since the first International Women's Day 119 years ago, the diverse women's movement has achieved so much together. Here's the history of the day, and what it means to us.
How did it start?
Like the women's movement, the reasons for today's date are complex. Here's a bit of a timeline about the history of the movement:
Early 1900s
At a time of questionable labour laws and growing women's suffrage movement, factions of women began to band together and talk about oppression. Unrest was growing, and in 1908, 15,000 women took to the streets of New York to demand better hours, increased pay and voting rights.
1909
The United States was the first country to hold a National Woman's Day on 28 February, 1909.
1910
A call for an international day was first made in Copenhagen at the 2nd ever International Conference for Working Women in 1910. It was warmly received by the 100+ women in attendance from 17 countries, and the day was gradually adopted by different countries, including Austria, Denmark, Germany and Switzerland.
1911
There was still no set date, but in 1911, over one million women and men attended rallies worldwide to end discrimination, calling for women's rights to work, vote, and hold public office.
1913
8 March was officially proclaimed International Women's Day in 1913, and more countries acknowledged the day, including Russia and the United Kingdom.
1975
The United Nations officially joined the movement in 1975 by recognising the day for the first time.
Two years later, the UN General Assembly formally adopted the day for its Member States, and the rest is history (more of which you can read here).
How it's celebrated around the world
International Women's Day started out with women in New York, but today it's celebrated in over 100 countries all over the world.
For Afghanistan, Armenia, Azerbaijan, Belarus, Burkina Faso, Cambodia, China, Cuba, Georgia, Guinea-Bissau, Eritrea, Kazakhstan, Kyrgyzstan, Laos, Madagascar, Moldova, Mongolia, Montenegro, Nepal, Russia, Tajikistan, Turkmenistan, Uganda, Ukraine, Uzbekistan, Vietnam and Zambia, it's an official public holiday. 
Why do we mark today?
International Women's Day is about celebrating women. But it's also about acknowledging that no country in the world has achieved gender equality. Every day we witness violations of women's rights, discrimination based on gender, and a lack of women's representation in positions of power.
Too often systems are not designed to allow women to succeed. Gender inequality is perpetuated by both formal and informal systems, structures and attitudes. And for women who are not cisgender, white and straight, the schism can be even wider. To achieve truly systemic change, laws, policies, behaviours and cultural norms must be radically altered.
We work to disrupt and transform these systems every day. But International Women's Day is a day where the world unites to call for a better, more gender equal world. It's a day for the movement to come together and call on the international community to listen to women's voices and enable real change for women everywhere.
What can you do?
Having gender equality as the core goal allows organisations like IWDA to focus our energy and funding on advancing and protecting the rights of diverse women.
In the coming weeks, we'll be sharing stories, events, and actions you can take to support women's rights organisations to keep fighting the good fight. To keep up-to-date, follow us on Facebook or Twitter, and subscribe to our newsletter. Some of the most important advances have been secured through the efforts of women's movements. Please support us to make even more.