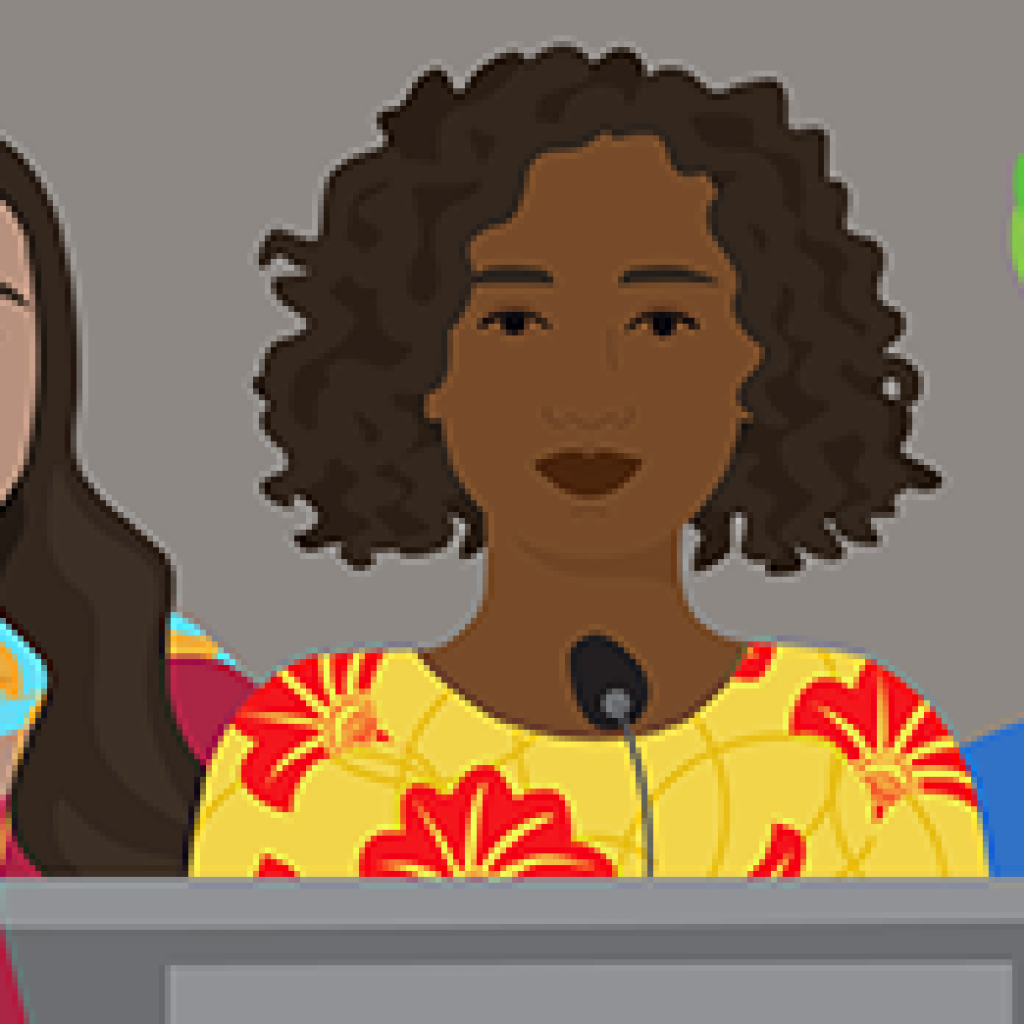 What is CSW and why are we taking part?

What is CSW?
Each year, the United Nations hosts the world's biggest gathering on women's rights – the Commission on the Status of Women (CSW). It's where global leaders, campaigners and policy-makers come together to take stock of the progress that has been made, and the work still required to achieve gender equality.
Usually, CSW takes place at United Nations headquarters in New York. This year, in light of COVID-19, almost all meetings took place virtually from 15 to 26 March 2021.
What is the theme of CSW 2021?
Each year, CSW focuses on a different priority theme. This year leaders discussed women's full and effective participation and decision-making in public life, as well as the elimination of violence, for achieving gender equality and the empowerment of all women and girls.
Why does IWDA take part in CSW?
Women's rights organisations and networks have a key role to play in ensuring that the priorities of diverse women are properly represented at global gatherings such as CSW. Because despite the importance of reflecting real women's circumstances in the decisions that come out of CSW, women's rights organisations and other Civil Society Organisations aren't allowed to be involved in the formal negotiations of the "agreed conclusions". This is reserved for governments. That's why we need to show up and be as vocal as we can about the key issues that affect women's lives and where women's rights remain at risk.
We've seen true progress come out of CSW. But there has also been resistance, particularly from regressive forces who threaten hard-won rights. If women's rights advocates are missing, CSW gives those who wish to maintain the status quo of gender inequality a chance to push us backwards.
How can I take part in CSW?

While the official sessions of #CSW65 were open only to registered representatives, there were an array of parallel sessions held by civil society organisations that are open to all. IWDA took part in or supported four parallel sessions and the recordings will be added below once they are available.
Young Women Leaders: Challenges & Enabling Factors during COVID-19
In this discussion, young women leaders shared their experiences of leadership and marginalisation as they stepped up to support their communities through the pandemic, and their calls to action to  feminist movements globally.
Speakers:
Ngorn Seavmey – Gender and Development Cambodia, Cambodia
Anamalia Falemaka – Talitha Project, Tonga
Ramona Boodoosingh – Brown Girl Woke, Samoa
Angela Mong – Voice for Change, Papua New Guinea
Clara Opur – Voice for Change, Papua New Guinea
Pathways to Feminist Foreign Policy – Evidence and Implications for Advocacy
Speakers:
Jessica Poh Janrell – Kvinna till Kvinna, Sweden
Alice Ridge – IWDA, Australia
Nicolas Rainaud – Equipop, France
Jennifer Thomson – University of Bath, UK
Isabella Esquivel Ventura – public policy consultant, Mexico
Lyric Thompson – International Center for Research on Women, United States
Beth Woroniuk – Equality Fund, Canada
Imagining and Building Feminist Futures after COVID-19
Speakers:
Aruna Rao, Gender at Work
Alice Ridge, International Women's Development Agency
Nalini Singh, Fiji Women's Rights Movement
Joanne Sandler, Gender at Work
Maria Jose Moreno Ruiz, Oxfam International

Pacific Perspectives on COVID-19: Feminist Movement Response and Recovery
presented by WeRise Coalition
This interactive panel will explore the ways that feminist actors from five Pacific Island countries have responded to the immediate and gendered impacts of the COVID-19 crisis while holding the line to protect human rights norms and gender equality.
Session recording coming soon