Vale Naomi Yupae: Friend, Sister, Colleague
February 16, 2016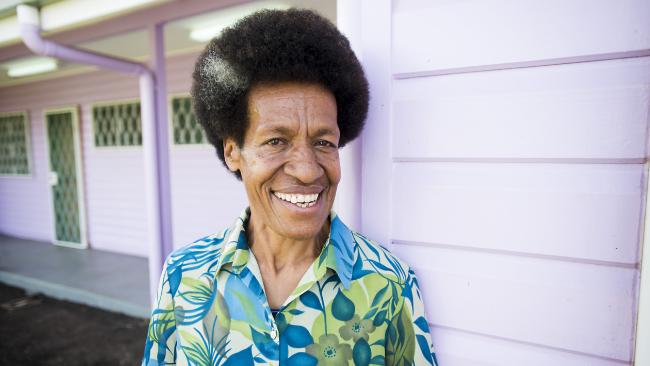 With deep sadness we acknowledge the passing of our dear friend, sister and colleague, the magnificent Naomi Yupae. To have known Naomi was to know the face of love, dignity and courage.
International Women's Development Agency (IWDA) continues to work in partnership with Eastern Highlands Family Voice, an organisation based in Goroka, Papua New Guinea. Naomi was one of the founders and their first Executive Director.  Eastern Highlands Family Voice is working for communities to be free from violence where all family members have a voice and live in peace and harmony.
Naomi's company was a privilege and a pleasure. We captured Naomi on film, following the Asia Pacific Breakthrough Summit in Melbourne 2009. Her personal activism is so inspirational, as this 4 minute interview shows us – to watch click here.
Naomi loved Melbourne too. Her studies at Victoria University opened up many close friendships between Naomi and IWDA's staff and supporters.  The women of IWDA pay our respects to Naomi.
Martha Macintyre (former IWDA Board member) remembers Naomi as wise and wonderful.
"Naomi Yupae was a wonderful woman whose work on behalf of Papua New Guinean women and children was tireless. I met her first in 1998, in meetings where there were negotiations between the Royal PNG Constabulary and community leaders, attempting to establish better policing of domestic violence. She was forthright in her criticisms, but her gentle and conciliatory demeanour ensured that everyone took notice of her. She was resourceful, brave and invariably full of insight into the problems faced by women and by the organisations attempting to assist those in need. Naomi helped many people from NGOs who worked in PNG.  Her advice was always apt –and given generously. She embodied the strengths of Melanesian women – highly intelligent, observant, gracious and with an inner strength that radiated warmth and humanity."
Tessa Walsh (former IWDA PNG Program Manager) remembers, "As a younger feminist still finding my place in the efforts to reduce violence against women, there are many women who have been doing this work for decades with less support and resources who laid the footing and in many ways made it easier for those who came after them. I have had a number of these women in my life providing me with guidance and support and I am lucky that Naomi forms an important part of this past. I feel privileged that Naomi showed me great patience and kindness as she provided guidance and probably more valuably, honest criticism. Naomi's insight and analysis of the violence and other discrimination facing women in PNG taught me a great deal about the complexity of the issues that she and other women continued to stand against while offering constructive ways to move forward. I admire Naomi's hope, strength and ability to persevere despite obstacles and backlash. Naomi is an important part of my past and I carry her wisdom with me into the future. While it feels like there is a hole where she once stood, Naomi leaves a great legacy for the women of Eastern Highlands."
International Women's Development Agency sends our condolences to Naomi's family and community. Rest in Peace Naomi Yupae. Vale. Respect.