Vale Liz Holmes, former IWDA staff member and long-term supporter
October 12, 2015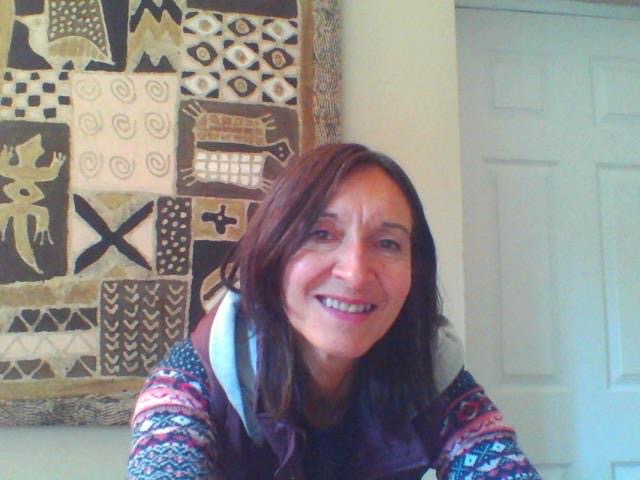 IWDA is deeply saddened to announce the passing of Liz Holmes, a fierce advocate for women's rights and a truly remarkable woman. Liz was instrumental in growing IWDA's Cambodia office in the early 1990s. As IWDA's Cambodia Program Manager, Liz oversaw the management and development of the branch which would one day become the independent NGO, IWDA partner Banteay Srei.
Putheavy Pan and Sue Finucane both worked for IWDA alongside Liz. They have kindly shared their memories of Liz and reflect on some of the wonderful things she achieved while at IWDA.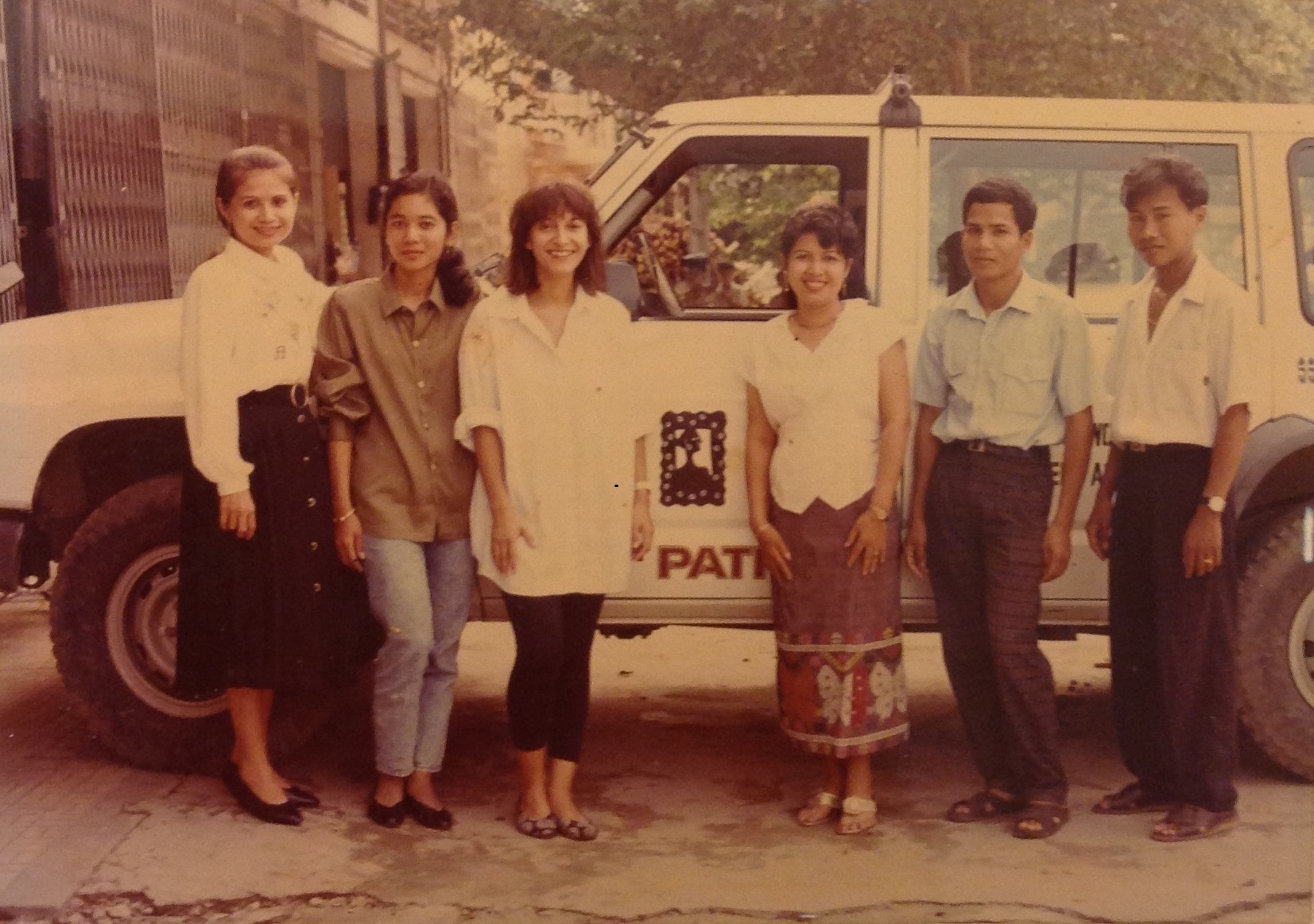 Putheavy Pan, IWDA Cambodia Program Manager 1993-2000:
I first met Liz in early 1993 when I attended the English course at one of the international NGOs providing free English classes to Cambodia where Liz was working at the time. Coincidently I met Liz at IWDA who interviewed me for an admin position at IWDA in Jul 1993 and I started working there with Liz in August 1993.
This is how I would describe Liz: she is a very bubbly, friendly, kind and caring person. Her passions for the needy and disadvantaged are remarkable. I'm one of the many of Liz's legacies. She has been a catalyst of change in my life both personal and professional.
Liz has put her trust in me from the beginning of my employment with IWDA, she encouraged me to do a lot of things that I'd not have had the confidence to even try. She allowed me to grow and has made me feel she's been alongside me all the way through.
One year after I joined IWDA, Liz had the confidence in promoting me to be her assistant (Program Assistant) and two years after that to take over the management role of IWDA in Cambodia. Because of Liz I've gained confidence and self-esteem significantly during the period of about three years we worked together.
On a personal front Liz has made invaluable contributions which helped my life tremendously. She assisted me to have a place to call my own home which could have taken me years without her help. My family and I moved into my newly built house about 6 months before Liz left Cambodia and she was very pleased to see it. She has stayed in my new house. Liz and I have been in regular contact through emails, phone calls and face to face back in Cambodia and England.
As a Program Manager of IWDA Cambodia, Liz had made a lot of progress with development of several programs such as the cow banks and pig banks, clean drinking water supply, permaculture gardens and micro credit for women in many villages across Cambodia. She has certainly been an invaluable contributor that made a huge difference in so many lives of poor women.
Liz is greatly missed by all, I will always treasure the fond memories I had shared with Liz. Rest in peace dearest Liz, you will for ever be in my heart.
Sue Finucane, IWDA Program Manager 1991-1998:
I had the good fortune of working with Liz in Cambodia during the early 90's. Liz had been employed by IWDA to oversee the localisation of the program through an accompaniment and capacity building approach, which saw the employment of wonderful, tenacious and competent Cambodian staff like Putheavy Pan and many other to oversee the IWDA office and program in Cambodia.
IWDA started working in Cambodia in 1989 and by 1993 had 3 offices based in Phnom Penh, Siem Reap and Battambang. The early program focused on micro-credit using cow and pig banks to promote skill building and food security for extremely poor women and their families in rural Cambodia. I spent several International Women's Days patting pigs and marvelling at the women's determination to raise and breed both pigs and cows in very food constrained environments.
One of the many things that struck me was the care and love these women had for their animals where both food and water was very scarce. It seemed that part of their recovery from the extreme trauma of the Pol Pot regime might be linked to the nurturing and hope as well as practical assistance these animals represented.
Liz worked closely with IWDA staff in Australia and Cambodia, local NGOs, the Cambodian and then AusAID (now DFAT).
Janet Hunt, Former IWDA Executive Director:
It is very sad news that Liz Holmes has passed away. She made a tremendous contribution to IWDA's work in Cambodia at a very critical time there, when we were transitioning from international to local management. Her work mentoring Thavy and Putheavy was outstanding and as a result IWDA became the first international NGO in Phnom Penh to  be entirely managed by local Cambodian staff.  My memories of Liz are of a bright, cheery person, always willing to go the extra mile to make the changes we all want to see in Cambodia and in individual women's lives. She was a joy to work with, efficient, capable, worked in a very empowering way, with outstanding communication and relationship skills – and just a fun person to work with.  We were sad when she had to return to the UK but we know she went on to make a fabulous contribution there too.  She died far too young, but she lived a great life and  she made a  really positive difference in the world! You can't ask for more than that. Rest in Peace beautiful Liz – you are always in our hearts.