Urgent action fund supports fearless women breaking the cycle of violence
May 31, 2016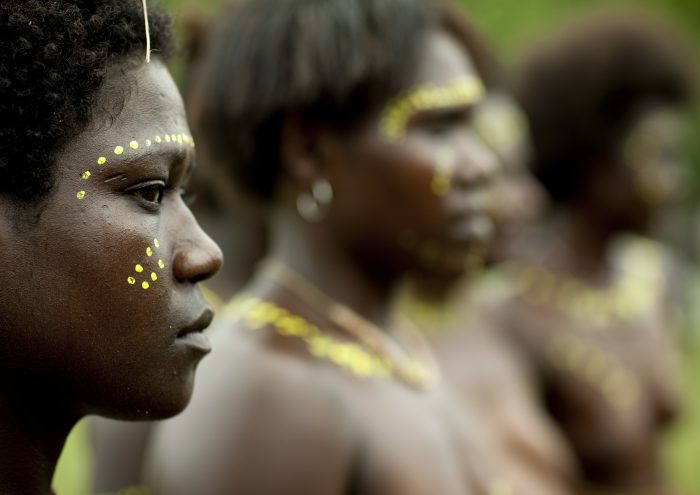 Violence against women is one of the greatest challenges facing Papua New Guinea (PNG). Women's Human Rights Defenders work on the front line in PNG to promote safety and prevent violence in their communities. They can be civil society representatives, grassroots activists, lawyers, journalists, parliamentarians, and in the context of PNG, they are service providers who ensure that women can exercise their rights.
Women's Human Rights Defenders act with passion, courage, and dedication. They put their lives on the line every single day, are attacked for what they do and often displaced from their homes with limited to no support. Women defenders are subject to the same types of risks as any human rights defender, but as women, they are also targeted and exposed to gender-specific threats and violence.
IWDA's programs in the Highlands and the Autonomous Region of Bougainville are implemented by Women's Human Rights Defenders. Unfortunately they have been reporting an increase in threats, intimidation and violence as a result of their work.  In response, IWDA is piloting an Urgent Action Fund for Women's Human Rights Defenders providing flexible and responsive emergency support to women who are in immediate danger.
The fund will provide support to Women's Human Rights Defenders who experience threats, intimidation or violence, as a result of their program and advocacy work. It will cover medical fees, emergency communications, counselling, travel and accommodation costs and legal costs.
"The more women know about their rights, the more they will be able to speak up." – WHRD, Jiwaka Province
Until now, this type of support for Women's Human Rights Defenders hasn't existed in PNG but now these brave women will be given access to immediate funds when they need it, ensuring they can protect themselves as well as the lives of others.
Elena Leddra, Program Manager PNG says this Urgent Action Fund will lead to transformative change in the lives of women in Papua New Guinea. "Women Human Rights Defenders play an important role in breaking the cycle of violence in their communities. They will now have the right to access to funds to ensure their own protection."