Time to stop short-changing women and girls
April 13, 2016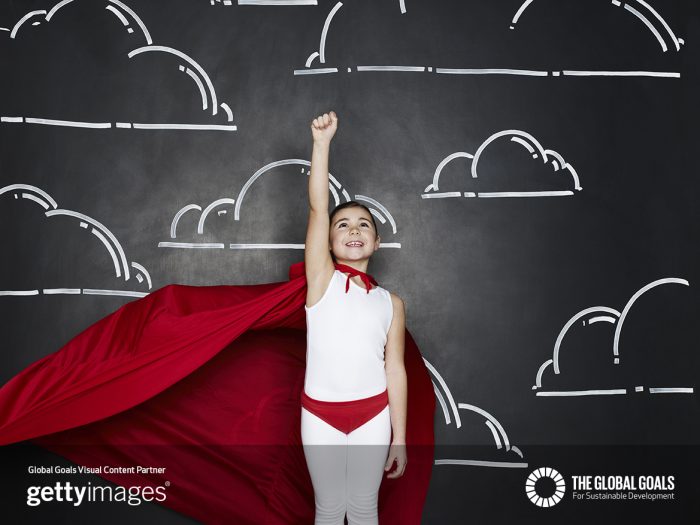 Women's rights organisations and networks play a central role in improving gender equality and the rights of women and girls. The evidence is clear: research across 70 countries and four decades has shown that feminist civil society mobilising is more important for tackling violence against women and girls than progressive political parties, women in government or economic factors like national wealth.[i]  Women's rights organisations can help to accelerate change, if they are supported and resourced to give women a voice, build collective power for change and strengthen accountability for gender-responsive action.
The Australian Government has recognised the value of women's rights organisations in achieving gender equality. For example, the Department of Foreign Affairs and Trade's (DFAT) recently released Gender Equality and Women's Empowerment Strategy contains a commitment to supporting women's organisations and coalitions. The Commission on the Status of Women, which met last month in New York to focus on women's empowerment and the sustainable development agenda also included resourcing and supporting grass-roots, local, national, regional and global women's and civil society organisations to advance and promote gender equality as a key area of action within its agreed conclusions.
However, a gap remains between commitments and practice and funding is still not reaching women's rights organisations. In Australia, where gender equality and women's empowerment is an aid policy priority, 'support for women's equality organisations and institutions' totalled only 1.8% of sector allocable aid in 2014, as reported to the OECD. [ii]  Too often the focus is on what women can do for economic growth rather than promoting women's rights for their own sake. This leads to women's rights organisations missing out on funding, at the same time as research demonstrates women are essential for long-term change.
The Global Goals for Sustainable Development provide an important opportunity to demand women's rights organisations and networks are resourced, supported and  consulted as part of national-level implementation. For example, IWDA has recommended that the Australian Government consider a Global Goals Women's Rights and Gender Equality advisory board, bringing together members from across government and civil society representatives with both a domestic and an international focus, to enable ongoing consultation and shared expertise.
Dedicated, long-term, flexible funding for women's organisations is essential to their ability to do the daily work of changing discriminatory attitudes, policies, laws and institutions. IWDA is calling on the Australian Government to increase the amount of multi-year, flexible funding support for women's rights organisations and networks. This would reflect its commitment to gender equality and women's empowerment and the evidence of what works.
The Global Goals have enormous potential to drive forward Australia's commitment to women's empowerment and investment in gender equality. However, these commitments will not deliver for women and girls unless women's rights organisations and networks, both at home and abroad, are supported and resourced. We know what works and we know that local knowledge drives long-term solutions.  It is time to stop short-changing women and girls.
---
[i] Mala Htun & S.Laurel Weldon, 'The Civic Origins of Progressive Policy Change: Combating Violence against Women in Global Perspective, 1975–2005', American Political Science Review Vol. 106, No. 3 August 2012. http://journals.cambridge.org/download.php?file=%2FPSR%2FPSR106_03%2FS0003055412000226a.pdf&code=25d33f77bef5d6e450aadfcbedad50cd
[ii] 2014 Figures obtained from the OECD-DAC Creditor Reporting System