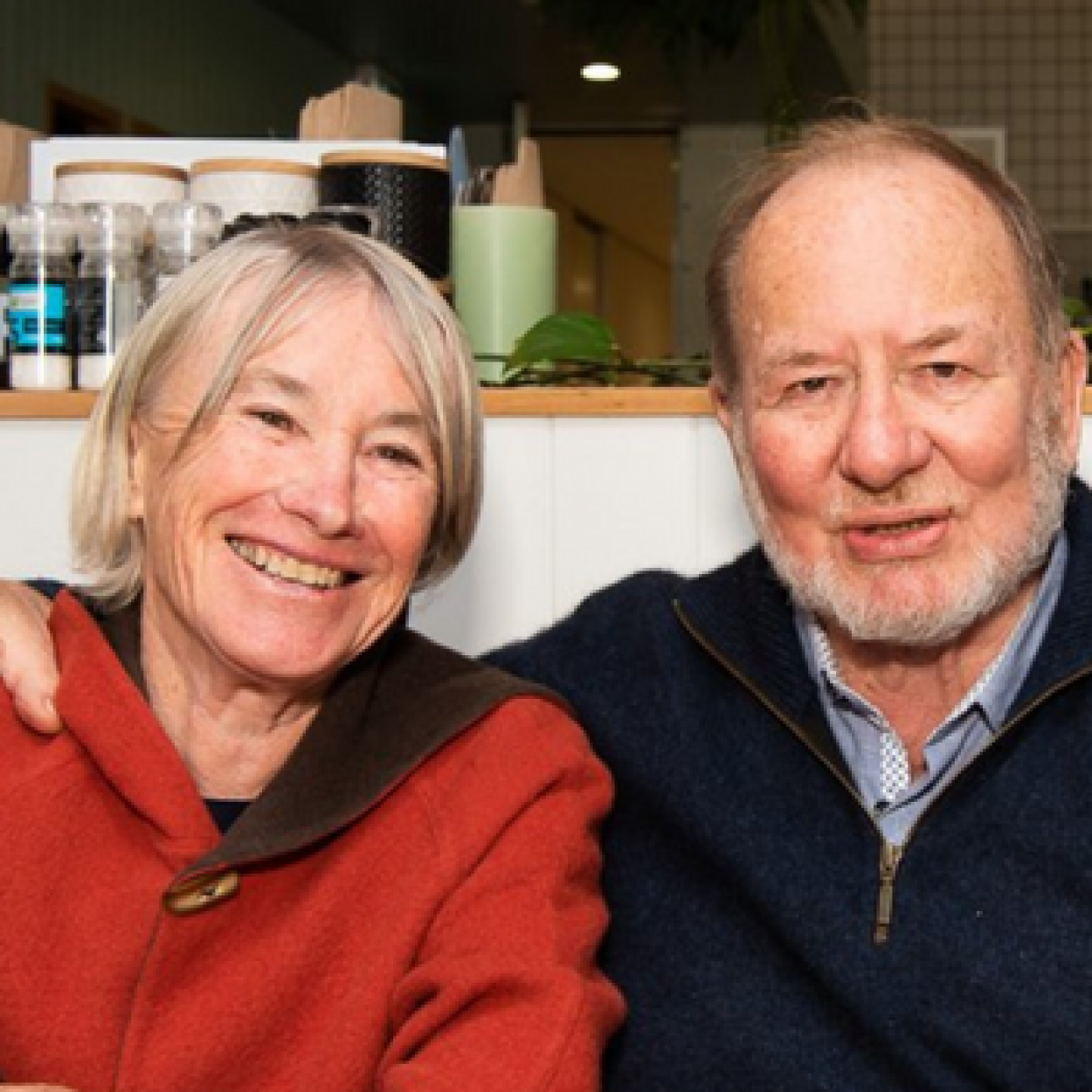 With a heavy heart, IWDA shares that Horrie Poussard passed away on 25 December 2022. Horrie has been a lifelong friend of IWDA and partner to Wendy Poussard, one of our founders. 
Many will know of Wendy, perhaps not personally but by reputation, as one of the three visionary women who established IWDA in 1985, along with Wendy Rose and Ruth Pfanner. Their foundational contribution to IWDA and locating gender equality and women's rights at the centre of development continues to inspire our vision, work, and ambitions. 
We wanted to let you know about Wendy's loss and to publicly extend IWDA's sympathy and solidarity to Wendy and her family. 
Wendy and Horrie's partnership shaped both their lives. They were companions and fellow travellers, and both contributed their individual expertise and experience towards a larger social impact, while supporting and enabling each other's work. 
Former IWDA Executive Director, Joanna Hayter, speaks warmly of the years in the late 1990s when she and her partner Adrian, Wendy, and Horrie Poussard, were all living and working in Vietnam. Horrie and Adrian were the homemakers, responsible for food shopping and preparation, while Joanna and Wendy worked in international development. This was a unique arrangement at the time. 
An agricultural scientist by training and soil conservationist with a master's degree in conservation extension/advisory services, Horrie Poussard was instrumental in the development and growth of Landcare in Victoria, nationally and internationally. Horrie brought to life an initiative of the late Joan Kirner, then Minister for Conservation, Forests, and Lands, and Heather Mitchell, then President of the Victorian Farmers Federation, to protect natural resources in the context of productive agriculture. Horrie designed Landcare as a community-based, district-scale, action-oriented program, coming up with the name, and becoming Landcare's first executive officer in 1986. In the 1990s, he was part of the team involved in sharing the Landcare model in Mindanao in the Philippines. 
In 2008, Horrie co-founded Australian Landcare International, to share the Landcare approach more widely. In 2014 he supported the establishment of the Tonga Landcare group and in 2016 travelled to Fiji to help kick off their work. The map below, from a presentation at the 2018 Landcare conference, shows the extent of Landcare's reach at that time.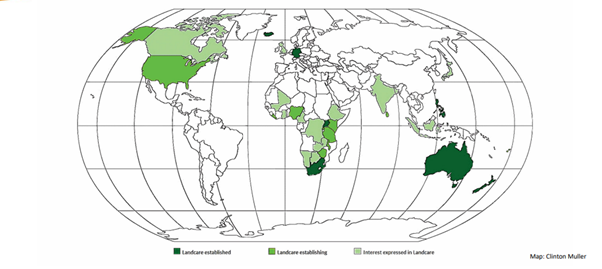 You can read more about Horrie's work to establish Landcare in this 2017 interview  in The Weekly Times. In 2021, Horrie was awarded an OAM for his service to soil conservation and the environment. 
Our thoughts are with Wendy, her children and their families, and everyone who loved Horrie as they navigate grief and change. Horrie's legacy is significant, as will be the impact of his loss.