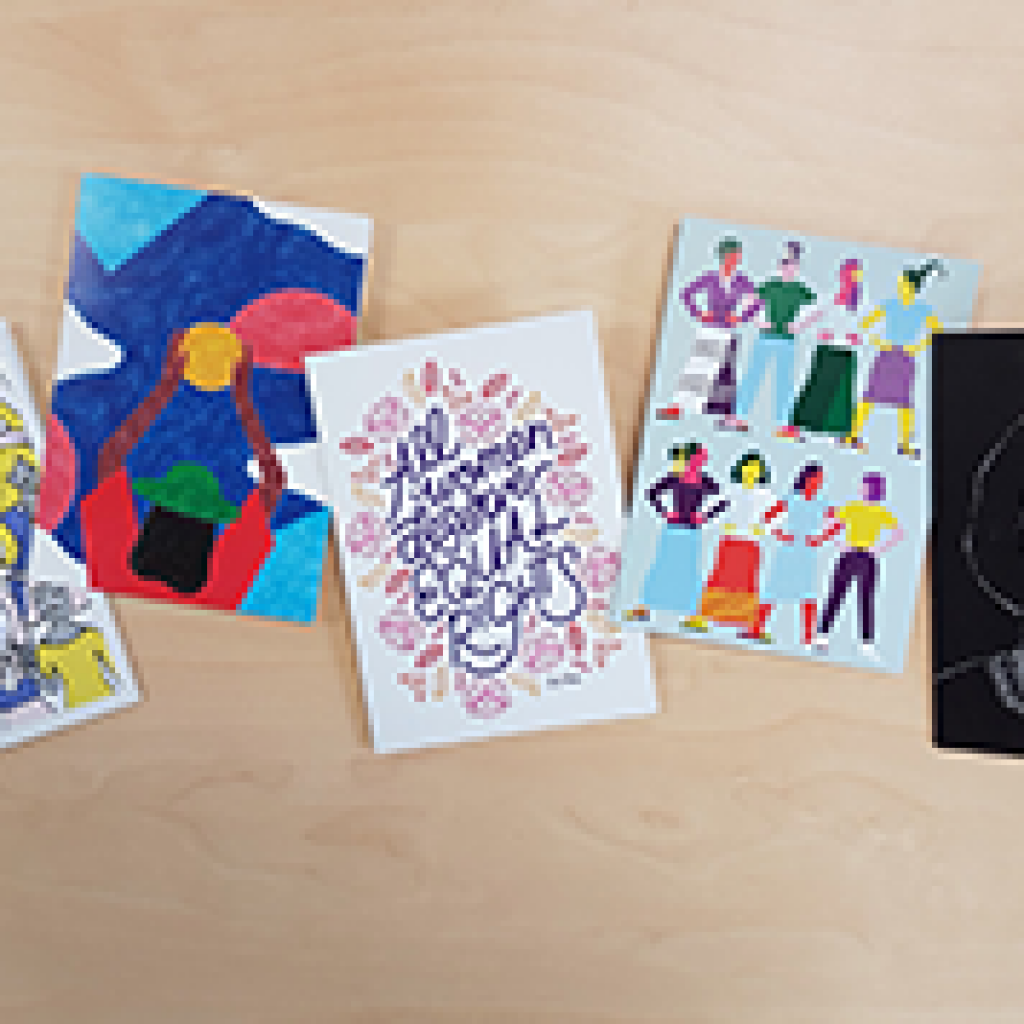 The sHEROes behind our beautiful new ethical art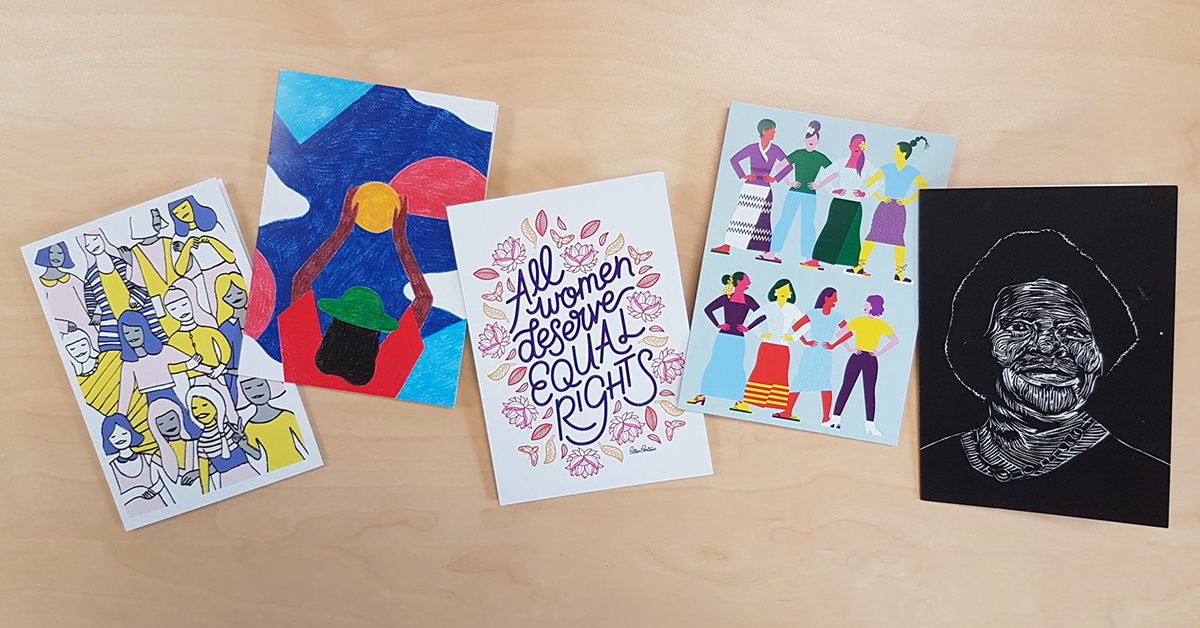 This festive season, we wanted to create a gift that was ethical, beautiful and supported women's rights. And we wanted it to be universal – perfect for your sassy grandma, your feminist dad, the members of your girl gang, or the uncle that just doesn't seem to get women's rights.
We've been so lucky to have five amazing Melbourne-based women artists create a set of amazing gift cards for us. The cards are all so different, but we're genuinely obsessed with all of them.
As the silly season well and truly sets in, we wanted to take some time to thank these brilliant women for donating their time and talent to these beautiful labours of love. We also wanted to give them a chance to explain what their cards mean to them. Left to right:
Nani Puspasari is an Indonesian visual artist, illustrator and designer living in Melbourne, Australia. she created the beautiful, diverse women in blue, pink and yellow to show the power of sisterhood.
"The artwork is inspired from a beautiful quote from Nawal El-Saadawi, an Egyptian feminist writer and activist. "Solidarity between women can be a powerful force of change, and can influence future development in ways favourable not only to women but also to men."
Carla McRae is a Melbourne-based illustrator. Her stunning use of coloured pencils brings to life the work of IWDA partner the Alola Foundation, an organisation that trains women to be leaders in Timor-Leste.
"This woman is powerful and in control. She's creating her own opportunities, building her own world and, in turn, defining her place within it. I wanted to create an image that is positive, inspiring and, most importantly, shows a woman who has been given the tools to empower herself and is doing so with confidence"
Ellen Porteus is a Melbourne based illustrator. Her beautiful script perfectly sums up the stance of our partner United Sisterhood Alliance, who provide a platform for garment and sex workers in Cambodia to speak out about their rights and demand change.
"I wanted to make the message clear and simple- that all women, no matter their race, religion, wealth, profession, past, present, or future, deserve equal rights. I also wanted to reflect the environment of Cambodia, where United Sisterhood Alliance is working to empower and support sex workers, so I surrounded these words with flora unique to Cambodia."
Eirian Chapman is an illustrator working for local and international clients from her studio in Melbourne. Her piece perfectly brings to life the diversity of Akhaya Women, an organisation in Myanmar that supports empowerment through individual and experiential learning in small women's groups to develop leadership skills.
"I was inspired by the hope and strength of the women of Myanmar and wanted this to be the main focus of the image. By standing up for women's rights and working together in the community, women can move society forward. The bright colour palette was influenced by the many vibrant colours and flowers women wear in Myanmar."
Johanna van der Linden is a visual artist living in the outer suburbs of Melbourne. Her powerful portrait shows Lilly, the leader of Voice for Change. Voice for Change work with local communities to educate women and men about violence and the law and provide direct support to women survivors of violence.
"My intent was to create this portrait as true to its subject as I could. My impression of Lilly from the information I read and images I saw was that of a powerful, intelligent and compassionate woman. She reminded me of the strong women in my life whom I admire and respect. This print is an homage Lilly and all those women like her."
They were designed especially for this time of the year, but the cards are perfect for any occasion – mother's Day, Father's Day, birthdays, anniversaries – any time you want to show a friend or family member some love while supporting women's rights.
Unfortunately, it's too late to get a physical card delivered for Christmas, but all of the beautiful cards pictured above are still available as e-cards or printable PDFs.
You can purchase the cards here.