The Australian Government wants to restrict paid parental leave
December 7, 2016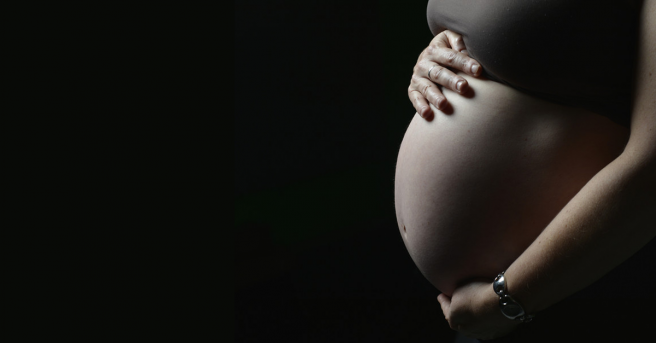 Providing women with this support to balance caring responsibilities and paid work is crucial to achieving gender equality. The Australian Government is proposing changes to the paid parental leave scheme which will reduce the amount of leave women are entitled to. Paid parental leave fundamentally contributes to women's ability to participate fully in the economy, and is essential to women's human rights.
Our current paid parental leave scheme is one of the least generous in the world. Australia ranks third lowest in paid parental leave entitlement compared to similar countries. The proposed changes will only make this worse. They will affect thousands of Australian women, and represent a step in the wrong direction for gender equality. We need to make our voices heard.
How can you help?
IWDA, together with other women's rights organisations across Australia, are standing up against this – and you can join us.
We've written a letter to the Committee responsible for making recommendations about these changes – if you'd like to add your voice, you can make a submission, too. Alternatively, you can email it to online@iwda.org.au, and we'll do it for you. Just include your name and let us know if you want your submission to be public or private.
If you submit your letters by the 13th of December, we can make sure they're included. Your voice matters. Download the letter here.
What the proposed changes mean
Under the current paid parental leave scheme the government provides 18 weeks paid leave at the minimum wage. Employers can then top up this amount to bring it up to the 26 weeks that is recommended by the World Health Organisation (the government provides 18 weeks and the employer provides 8). The changes proposed by the government would reduce the amount of government leave available to women, so that even if their employers top up the amount, it is likely that the maximum they would be able to receive is 18 weeks.
Why paid parental leave is so important
Reducing the amount of paid leave available reduces women's choices about when to return to work. This will place many women in a position where they are forced to choose between returning to work before they are ready and incurring additional childcare costs, and losing time with their babies, or being forced to take unpaid leave and being thousands of dollars worse off. We already have a significant gendered pay gap in this country. This step will only further widen that gap.
Paid parental leave not only gives women greater choices concerning balancing work and caregiving, but importantly, it can also contribute to changing workplace attitudes towards women and parents. Because the current leave scheme is a shared partnership between governments and employers it has been shown to positively impact on the perception that pregnant women and mothers are a business risk for employers; moving away from discriminatory gender stereotypes.
Changing paid parental leave is also likely to increase women's underemployment in the Australian workforce, by limiting their options for a return to full and well-paid work.  Being unable to access full-time flexible work can also impact on women's future career opportunities and decrease opportunities for women to advance into leadership positions.
Adequate paid parental leave is crucial to recognising women's rights as workers, removing barriers to women's economic participation and closing the ever-present gender pay gap. Australia's current paid parental leave scheme is already one of the least generous in the world. The proposed changes impinge on the rights of all women, but they will be particularly detrimental to those in a lower income bracket.
IWDA stands against changes to Australia's paid parental leave scheme. We ask you to stand with us.