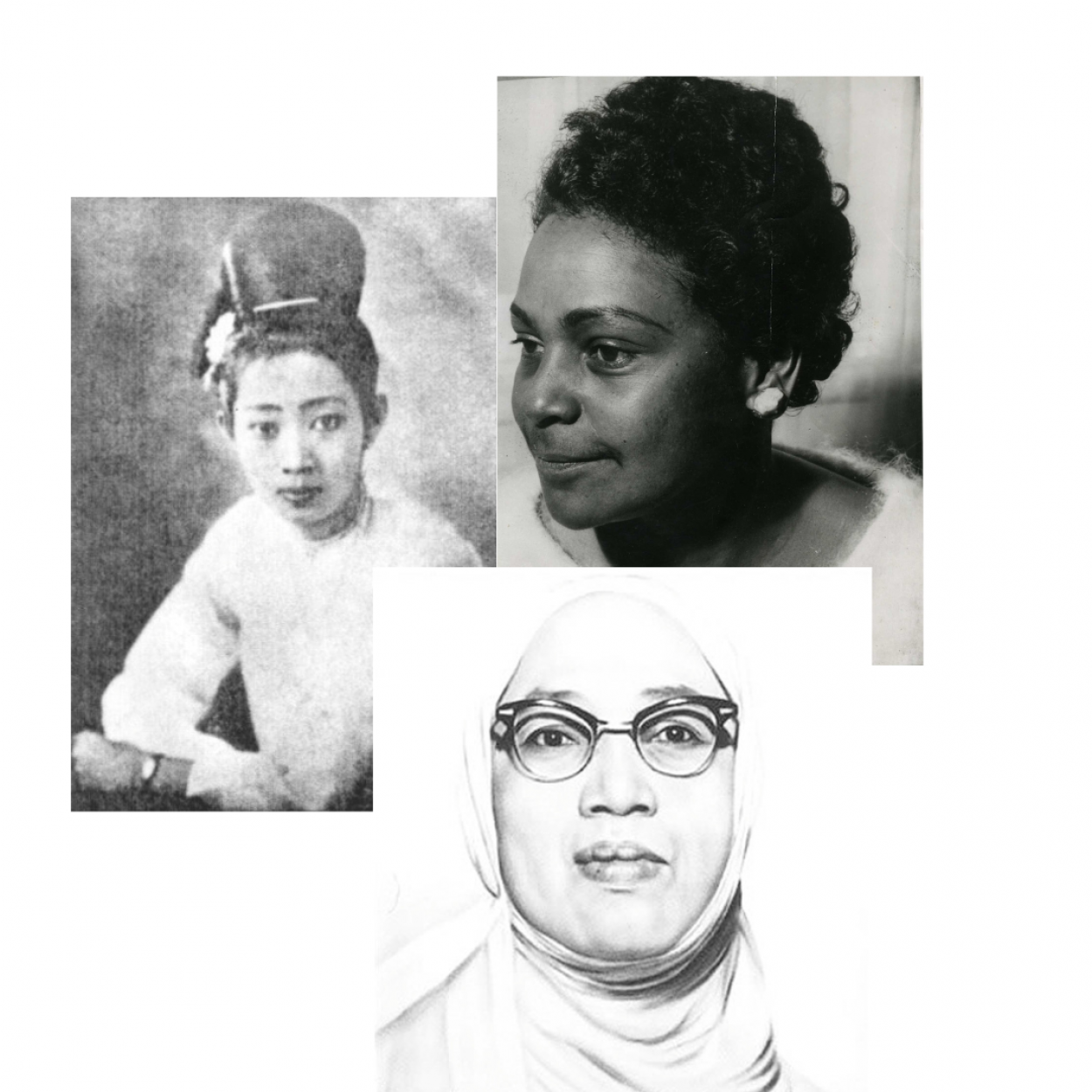 6 Women From History You Should Know About
Today's activists and community leaders stand on the shoulders of those who came before them. Many of those who came before us were women who spoke out of injustice to strengthen their communities.
Today's activists and community leaders stand on the shoulders of those who came before them. Many of those who came before us were women who strengthened their communities by speaking out against injustice and advocating to advance the cause of other women like them. Unfortunately, their efforts and achievements were often overlooked in favour of celebrating men's accomplishments. Today, IWDA's Digital Coordinator, Diana Hodgetts will introduce you to six women from Asia, Australia and the Pacific who you may not know about, but definitely deserve recognition.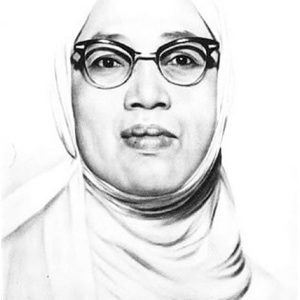 Rasuna Said (Indonesia)
Rasuna Said was an anti-colonialist activist and advocate for women's education in Indonesia in the 1930s. She rose to prominence following her speech to the women's section of the Persatuan Muslim Indonesia (PERMI) political party. Her speech called for Indonesian independence and condemned the damage colonialism had upon the people of Indonesia The colonial Dutch government arrested her on charges of "sowing hate", and because she was the first woman to be charged with this offence, the case attracted a lot of attention locally and up to 1500 people attended her trial.  She was then sentenced to prison for fifteen months.
Following her release, she founded a school for girls and became a journalist. She continued to work towards Indonesian independence. During the WWII Japanese occupation of Indonesia, she joined Pemuda Nippon Raya, an organisation aiming to unite youth organisations in the area. The group was disbanded by the Japanese and Rasuna was arrested. After the war, she served on representative councils including the Indonesian National advisory council, where she served as a member until 1965, when she passed. Nine years later, President Suharto declared her a National Hero of Indonesia.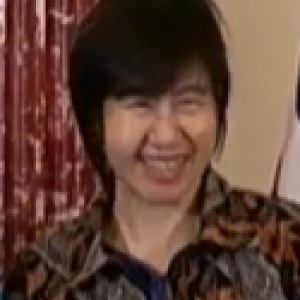 Bridget Lew Tan (Singapore)
Bridget Lew Tan worked in human resources until her fifties and accumulated a vast knowledge of local employment law. Following her retirement, she and a local priest established the Roman Catholic Archdiocesan Commission for the Pastoral Care of Migrants and Itinerant People (ACMI) which provided shelter and training for migrant workers. She left the organisation in 2004 and used her retirement savings to create the Humanitarian Organisation for Migrant Economics (HOME), which provided shelter, skills training programs, and legal and employment advice for all migrant workers in Singapore.
Following her death in 2014, her son told Today, a Singaporean news outlet, that she had at times put herself in danger in the service of others. He recounted that Tan had once visited a forest at 3am to confirm a report of sex trafficking before calling the police.
Tan continued to work at HOME up until her death and has helped over 50,000 migrant workers and victims of human trafficking.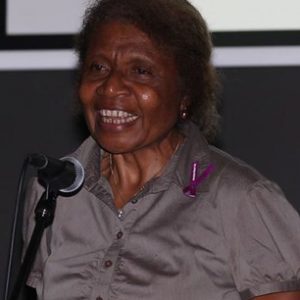 Catherine Davani (Papua New Guinea)
Catherine Davani made history as Papua New Guinea's first woman appointed to the supreme court in 2001. She served as Chief Justice from 2001 until her death in 2016. In her early years as a lawyer, she was confronted by the predicaments of her clients escaping gender based violence. "I found that not only the fact that I had to get an order for my client's protection… I had to find a place to make sure my client was safe."  She continued to advocate for women escaping violence by calling for improvements to the PNG legal system. She also called on international actors to support the local women in their work toward change.
In a speech to the Adelaide chapter of UN women Australia, she said:
"You don't necessarily have to say that there is a problem, because that's being done by the local women on the ground, who are very active."
Ludu Daw Amar (Burma/Myanmar)
Daw Amar began her activism in 1936 by joining the student strikes at Rangoon University to oppose British colonial rule. She met her husband U Hla that same year and eventually, they ran the Kyipwa Yay magazine together. The couple moved the publication from Rangoon to Mandalay at the beginning of the Japanese occupation in WWII. After the war ended, the couple started the fortnightly journal Ludu before publishing the Ludu Daily in 1946. Their writings were critical of colonial rule and the couple found themselves targeted by the government. Government forces destroyed their press in 1948.
Daw Amar ran the press when her husband was imprisoned for sedition in 1954 and turned to writing about culture and history when the paper was permanently shut down by the regime in 1967. Daw Amar was then arrested herself in 1978, after her son joined the Communist Party of Burma. When she was released, she wrote for privately owned publications but refused to write for state-owned publications.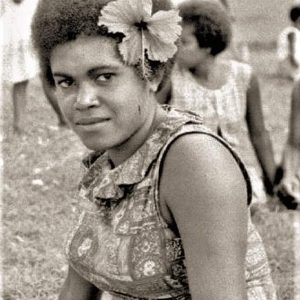 Grace Mera Molisa (Vanuatu)
The Sydney Morning Herald notes that Grace Mera Molisa's life was a "litany of firsts". She was the first Ni-Vanuatu to complete a university degree, and would go on not only to be the first Ni-Vanuatu woman to publish a book, but also the first woman to hold a political position in Vanuatu's government. Altogether, she wrote three books of poetry including Colonised People: Poems, which highlights the struggles of Vanuatu's women.  
In 1997, she founded the organisation to pressure the government to endorse more women candidates. She was a member of the Vanua'aku Pati until 1998, when the party failed to endorse a single woman as a candidate in the general election. She left the party and supported six women to run in the election by co-ordinating their campaigns. She also published Women's Appointments File: A Directory Of Experienced And Qualified Ni Vanuatu Women.
Faith Bandler (Australia)
Faith Bandler's father was abducted from a village in Vanuatu  to work in the Australian sugar industry. Although her father died when Faith was only five years old, she would go on to attribute her motivation for activism to his experiences as an enslaved labourer. While she was working with the Australian women's land army, she witnessed firsthand the inequities between black and white workers.
"Now we would be paid whatever the wage was — I've just forgotten. It was minimal because we were in the Army. But everyone who got out of that truck was Black. And, I sort of thought, 'Well — you know — this is rather nice' — and talk over the fence to them and so forth. And so I said, 'What sort of pay do you get?' — you know. 'Oh, we're paid by the basket' 'How much a basket?' 'Shilling'. Now the white piece workers who were there — I can't remember what they were paid but it wasn't a shilling a clothes basket," she said in a 1996 interview.
Soon after this, she began campaigning for equal pay for First Nations Peoples. In 1957, she joined the Federal Council for Aboriginal Advancement. There, she coordinated hundreds of meetings and petitions that led to the 1967 referendum to remove clauses from the Australian constitution which discriminated against First Nations Peoples. In the seventies, she turned her attention to campaigning for the rights of South Sea Islanders, who she would come to think of as a "forgotten people". In 1977, she published Wacvie , an autobiographical novel about her father and went on to publish another four books.