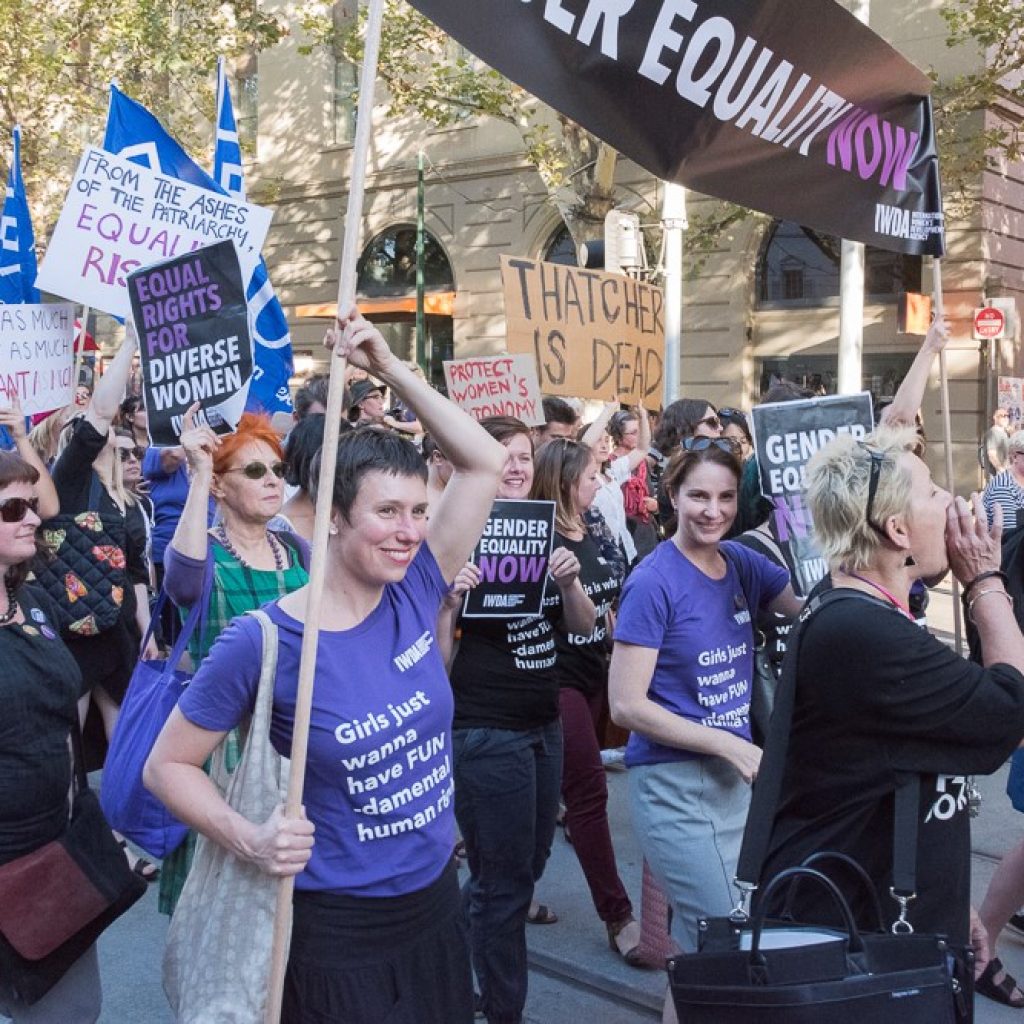 #OurMoment: IWDA Honours One of Our Own for International Women's Day- Jo Hayter AO
This International Women's Day we honour and celebrate the leadership of one of very own feminists.  Joanna Hayter, IWDA CEO 2010-2017, was made an Officer in the Order of Australia on Australia Day 2018, formally recognised by her country for 'Distinguished service to women in the areas of gender equality and individual rights through leadership and policy, development roles, and to the promotion of global health, peace and security.'
This is a big deal. Only a small number of people receive this award each year.  A fitting recognition of a lifetime of making herstory.  Joanna's work has changed lives, organisations, movements and systems for the better. She has pursued and advanced women's rights, gender equality, justice, peace and plain smart action for change in diverse fields, at the front of marches, in board rooms, from podiums, with women and their organisations in our region, behind the scenes as an adviser and influencer on government delegations, as a colleague and peer.
As IWDA CEO, Joanna led the organisation's growth in scale, influence, visibility and reputation.  The number of IWDA partnerships in Australia, the region and the world grew from 20 to over 40 during her seven-year tenure.  She provided strategic, expert and evidence-based advice relating to women's rights and gender equality to national and international governments and other international stakeholders including United Nations Commissions, Councils or agencies, the World Bank, ASEAN, APEC, international human rights networks and the global women's movement and supporting coalitions and alliances. Her leadership and commitment to research, policy and advocacy for women's rights and gender equality in international settings with a focus on program partnerships across the Asia and Pacific has brought IWDA to a new level of strategic engagement and reputation.
As we celebrate her significant contribution and legacy on this special day for women around the world, we know there is more to come.  Whether as a member of the Victorian Government's Ministerial Council for Women's Equality, an activist for the Women's International League for Peace and Freedom, or a passionate IWDA supporter, Joanna's contributions will continue ‑ because there are opportunities for change every day, and so much still to do.