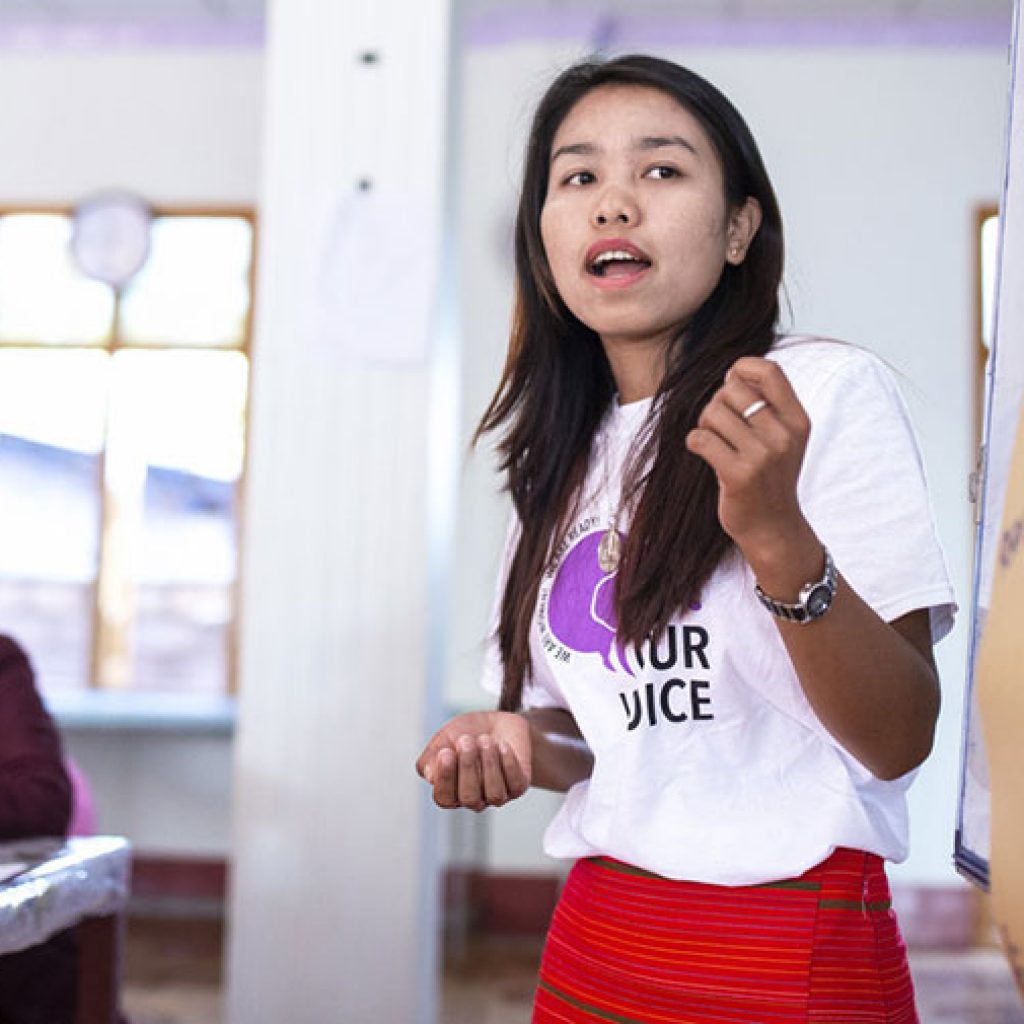 Our Voice: Time to Recognise Women's Leadership at the Local Level
International Women's Day is a day to celebrate the contributions of diverse women and to recognise the many ways in which women lead every day.
Often when we talk about women's leadership, we focus on women's representation at the national level, such as in Parliament. While this representation is important, it's also vital for women to have a voice at the local and community levels.
Every day, women are playing crucial leadership roles in their communities to create change – in community organisations, church groups, saving clubs, schools and workplaces – as well as coming together to build peace at the community level during times of conflict.
Yet, too often, these roles are unrecognised and under-valued. At the same time, women are excluded from local governance structures such as village or commune councils.
This needs to change.
On International Women's Day 2019, the Our Voice campaign is shining a spotlight on women's leadership at the local level.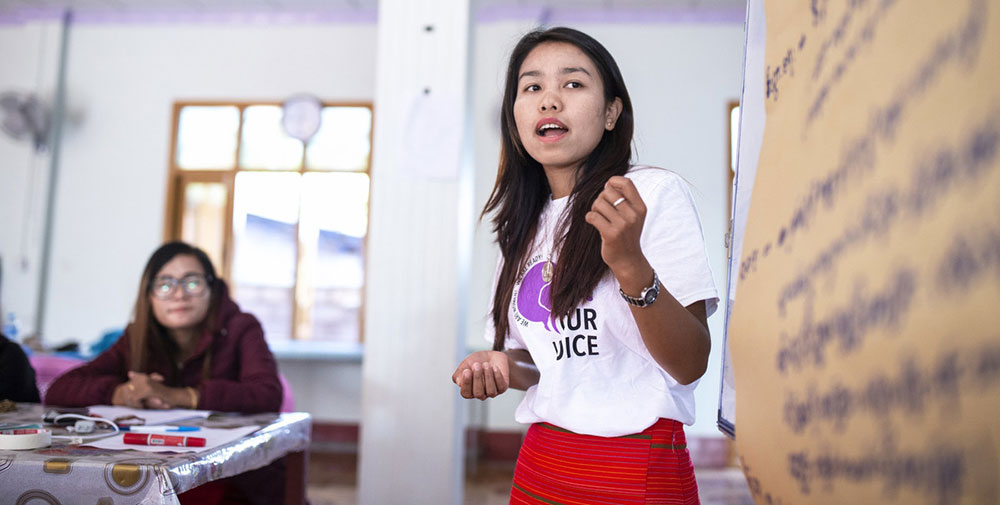 Our Voice partners will be presenting women in leadership awards to women who are making significant contributions in their communities and women will be proudly wearing 'I am a Leader' badges across WAVE countries.
One such recipient of an Our Voice Community Leadership Award is Sok Sarath in Bakomg, Cambodia. Sok is the 2nd Deputy Chief of her local Commune Council and works to assist women who have experienced violence to access civil status, legal counsel and health care services. She was nominated by WAVE partner Amara because she is a "brave, strong and diligent" leader who understands the challenges women in her community face. Sok believes women's leadership is important because "women's representation in the community can respond to women's issues well and impartially."
On International Women's Day and throughout 2019, Our Voice partners across WAVE countries will continue to raise their voices to demand action is taken to increase the representation of women at the local level, including the use of temporary special measures such as quotas and targets. Partners are also calling for national awareness raising campaigns in support of women's leadership and data collection to measure current levels of representation. You can read more about Our Voice campaign demands in the brief, Demanding Women's Representation in Local Level Leadership [PDF].
At the international level, Our Voice is also calling for Governments at the High Level Political Forum (HLPF) on Sustainable Development to recognise the critical link between Goal 5 on gender equality and Goal 16 on peace, justice and strong institutions. You cannot achieve inclusive and effective governance without women's meaningful participation in decision making.
This International Women's Day it is time to recognise, celebrate and support women's leadership at the local level.