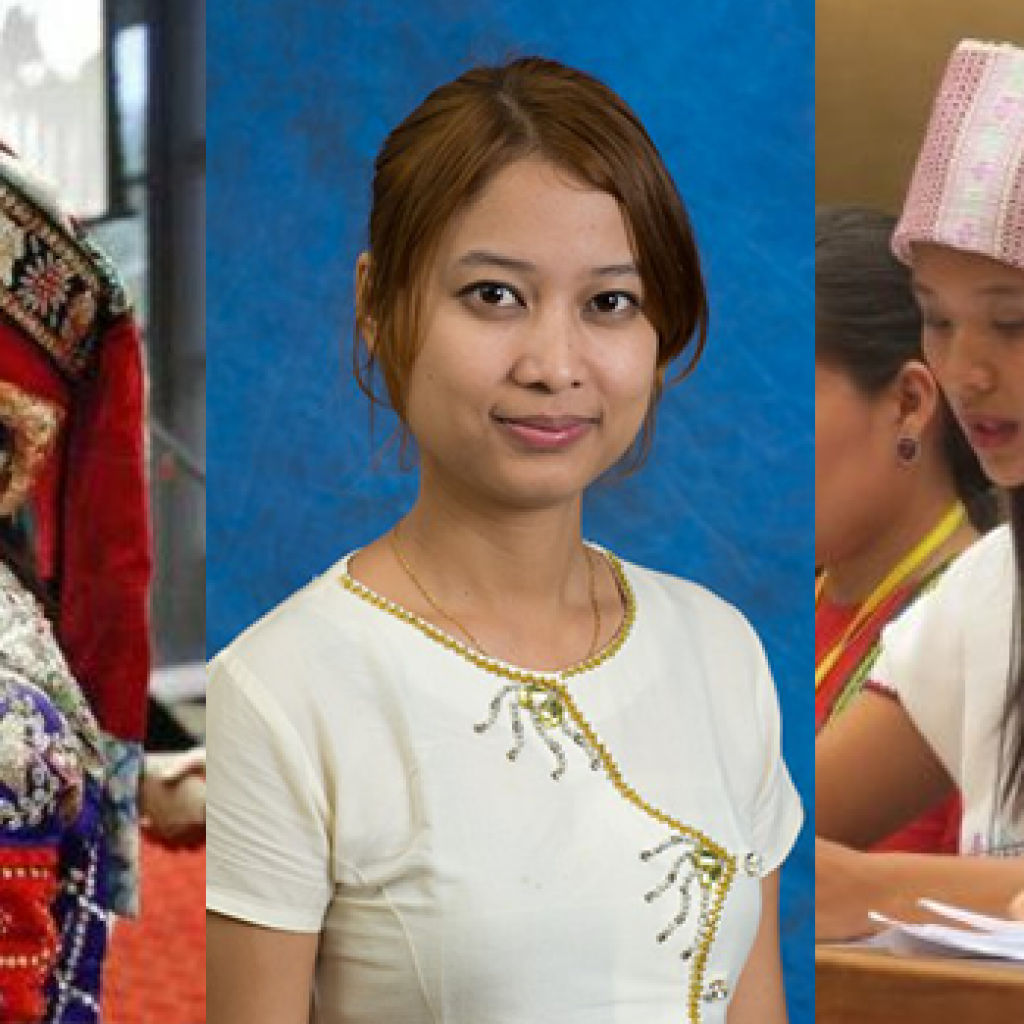 Meet three of Myanmar's newest women leaders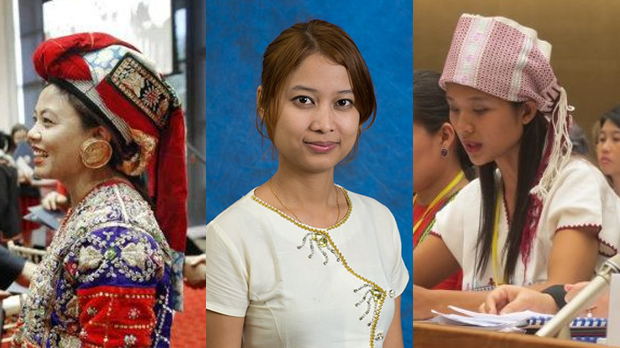 Despite its ruling party being led by a woman, leadership in Myanmar is still overwhelmingly a man's game. This is true of politics, business and religious bodies.
It's also why we get so excited to see young Myanmar women rising the ranks and taking on new positions of power – and this week, we're celebrating three.
Women's League of Burma (WLB) is one of the most prominent women's organisations in Myanmar, and has partnered with IWDA for many years. An umbrella organisation made up of 13 ethnic women's organisations, it works towards the empowerment and advancement of the status of women and their participation in all spheres of society.
They've played a key role in advocating for women's rights to safety, leadership and voice, both within Myanmar and to the international community.
Another reason we love them? Their amazing approach to encouraging women's leadership within their member organisations. Every two years, they reshuffle their leadership team, which both gives new women a chance to excel, and ensures the interests of all their member organisations are fairly represented.
This month, they chose three new leaders – and just like the last, they're all phenomenal women.
Lway Poe Ngeal of Ta'ang Women's Organisation
You may have heard of the work IWDA partner Ta'ang Women's Organisation do with trafficking and women's rights training. But as a member of WLB, they also work at more strategic level to advocate for change. Lway Poe Ngeal is a long-time political activist who has studied law and worked with Ta'ang Women's Organisation to provide women in Northern Shan State with training on women's human and constitutional rights.
With her background in law and expertise in Myanmar's regional context, we're excited to see what she'll achieve as WLB's new General Secretary.
Naw Hser Hser of Karen Women's Organisation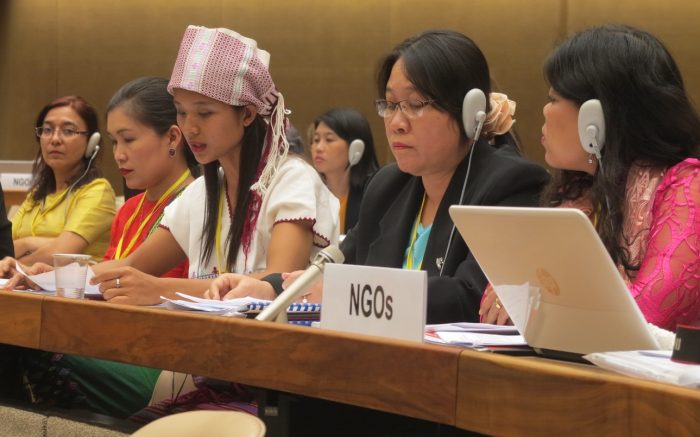 Naw Hser Hser has been a part of Karen Women's Organisation, another organisation we've worked with directly, for many years. IWDA first met her in 2014 when she was just starting out in the organisation. Now, she's been named WLB's Secretary-1 – a huge amount of growth in just 3 years.
Naw Hser Hser has been heavily involved in international advocacy for the rights of Karen women living in refugee communities along the Myanmar-Thailand border for many years. Last year, she presented on behalf of the Myanmar Civil Society Organisation delegation to Geneva to hold the Myanmar government accountable to their responsibilities under the Convention on the Elimination of All Forms of Discrimination Against Women (CEDAW), which is a huge deal.
Maw Day Myar of Karenni National Women's Organisation
IWDA has never worked with Karenni National Women's Organisation directly, but they do amazing work supporting the rights of women in Karenni State, with a particular focus on those still living in refugee camps.
Maw Day Myar has just been appointed Secretary-2 – with good reason. This woman has worked with several international non-government organisations, both in women's rights and supporting relief and resettlement in the wake of Cyclone Nargis – all while studying a Master's Degree in Political Management.
During what was a dangerous time for women's rights activists, WLB have managed to have a huge impact on the lives of women in Myanmar when the organisation themselves were too at risk to live in the country – instead working out of Chiang Mai in Thailand. As they prepare to move into Myanmar, we're excited to see their power and influence grow even further.