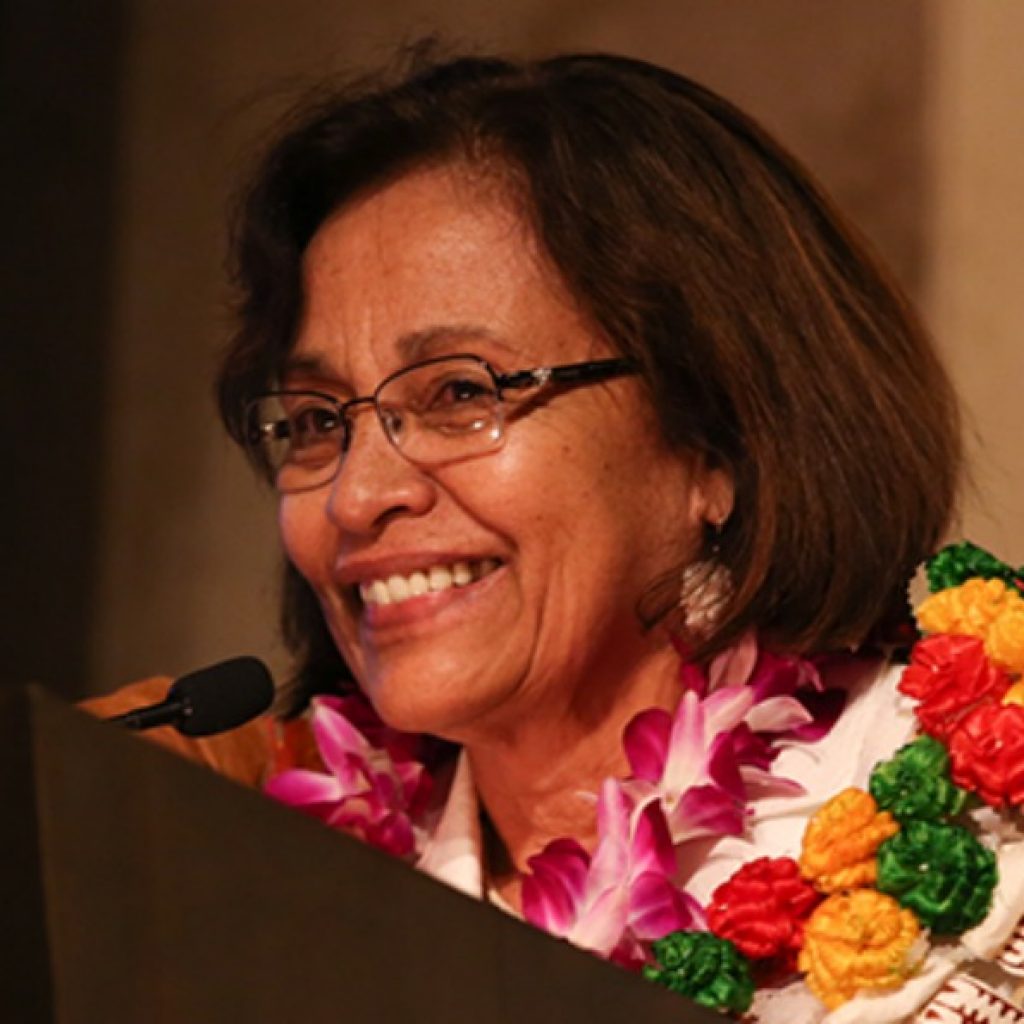 Meet the first female President of Micronesia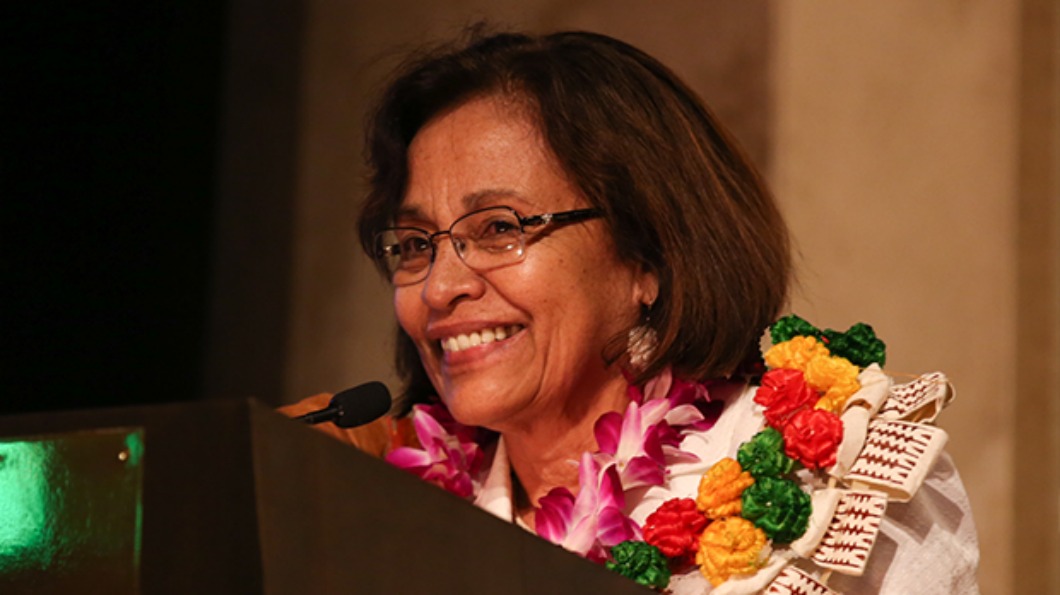 The Marshall Islands isn't a large country – only 53,132 people live there, spread across 1,156 islands that sit atop ancient submerged volcanoes. But they've achieved something that countries many times their size have not.
In January, the world waited with baited breath to see whether or not the United States would get its first female President. By this time, Hilda Heine had already been in office for 12 months as the President of the Marshall Islands.
Amplifying the voices of women
Even before her election, President Heine was a household name in the Pacific for the work she's done in making space for women's voices in public discourse.
She founded Women United Together Marshall Islands, a women's rights organisation that brought together individual women's groups from across the archipelago to amplify their voices on issues like human rights advocacy, women in leadership, climate change, and violence against women.
She was the first person from the Marshall Islands to complete a PhD, working as a high-school teacher before going on to become Minister of Education and a huge advocate for education reform.
When elected President, she became the first female leader in Micronesia, and only the fourth woman to lead in a country in the entire Pacific, following New Zealand's Jenny Shipley and Helen Clark and Australia's own Julia Gillard.
But most topically, she's a huge advocate for action against climate change. This week, she's in Melbourne to talk about looming risk of rising sea levels and climate change to the islands of the Pacific.
The disappearing islands
In the Marshall Islands, it's impossible to ignore the real threat of climate change; even President Heine's home has been affected by overflowing seas breaching the temporary walls.
"There are people that say we will be under water in 20 to 50 years…We want to make sure that our country, our nation, our culture remains for future generations to enjoy and appreciate. So we're doing whatever is in our power to look for solutions," Heine told CNN last year.
A large part of this is choosing to speak out. Heine wants to make sure the world doesn't ignore the very real threat that climate change poses to her home. With many of the islands left uninhabitable after the United States conducted nuclear testing during the Cold War, she's casting a particular eye to the United States to ensure they don't forget about the Marshallese people.
Last year, almost every country on earth signed the Paris Agreement, committing to tackling climate change through emissions reductions, adaptation plans and financial, technological and capacity building support to developing countries. As some of the global community, including the United States, express interest in abandoning the Paris Agreement, Heine's advocacy is more important than ever.
"The power of working together that we saw in Paris (where the Paris Agreement was signed)…we have hope that there will be solutions, and we can live through this," Heine said.
"The land is very much connected to our culture and us as a people…it's important we remain there."