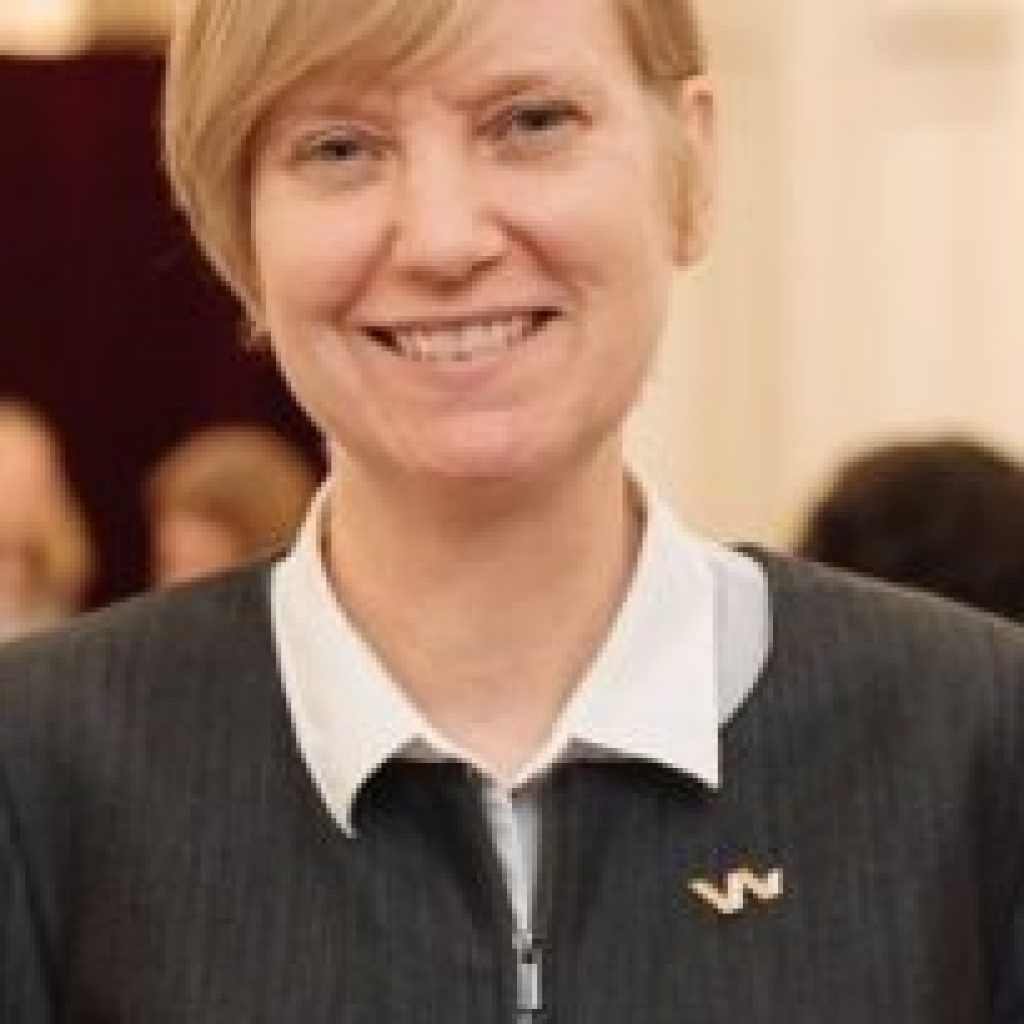 IWDA HONOURS FIONA RICHARDSON, MINISTER FOR WOMEN, PREVENTION OF FAMILY VIOLENCE.
Joanna Hayter
CEO, International Women's Development Agency
This cannot be happening. Fiona Richardson has passed. Fiona was 50. She was magnificent and profoundly important to making the world a better place for all.
24 hours can be a long time. Nineteen women in Victoria were informed officially on the day that Fiona died that we will sit together this morning for the first time as Victoria's Ministerial Council on Women's Equality. Fiona's Ministerial Council.  I am one of those women. Fiona is our champion and strategist. We are there to ensure that Victoria's ground breaking Gender Equality Strategy succeeds.
When Fiona Richardson launched Victoria's first ever Gender Equality Strategy in December 2016, she told us "It was my pledge as Minister to do everything I could to ensure that my daughter has the same opportunities as my son." Marcus and Catherine, your Mum was the most wonderful, remarkable woman, she was an inspiration to us all for her truth and courage and commitment for change. We loved her too.
Fiona made the best political speech in Australia in 2016, in my view, when she launched the Gender Equality Strategy. Her mum was in the audience and she said "To my mum who's here today – I'd like to say behind every great woman is a great mum!" Fiona then went on to say that "Despite women having the vote for 100 years, there are so very few lasting institutions, memorials, measures, legislation or within government helping women succeed. There is no Women's Act; no Women's agency, too few monuments to our sacrifice and our achievements." She believed the gender equality strategy would put an end to this neglect. Fiona was determined that together we could elevate gender equality and the rights of women beyond election and budget cycles.
Fiona was respectful and wise on the history of women's rights. She said at the launch:
"The pursuit of gender equality has long been the goal of women in our state. Firstly, by our Suffragette sisters who understood that there would never be equality without first giving women the vote.  Secondly, by a wave of feminist reformers who demanded to be taken seriously at work, at home and in the community.It's hard to count how many more waves we've had since then. What I do know is that change for gender equality has only ever happened incrementally."
"Gender equality – a perpetual snakes and ladders game. Well, today we begin the end of oscillation between forward progress and the inevitable backlash. Because we have a plan. And it is a plan supported by women and men. By community and business leaders, by sporting clubs and not-for profit organisations. And by people from all walks of life. Safe and Strong – Victoria's first Gender Equality Strategy is a long term plan for making Victoria safe and strong by lifting up women. But it's not a one size fits all strategy. Because we recognise that gender inequality affects women differently. Whether you're Aboriginal or a new arrival or living in rural and regional Victoria or have a disability, this strategy is for you. We have connected the local to the global, being the first state in Australia to adopt the UN's campaign and turn our landmarks orange. From the beautiful Arts Spire that we gather beneath to AAMI Park, Government House and the MCG, Victoria Against Violence is uniting our institutions in support for women and equality and a world free from gendered violence. We will be the first state to dedicate a memorial to the victims of Family Violence. And the first in the world to create a Family Violence Index."
To our Minister for Women, we pledge that 'Safe and Strong: A Victorian Gender Equality Strategy' will address inequality, sexism and violence against women in all its forms. As Australia's first Minister for the Prevention of Family Violence, we will honour Fiona's vision and tenacity. We will bring this strategy to life – starting today – 24th August 2017. We will be committed to change through targets, as Fiona so strongly advocated.
Fiona graciously honoured the generations of women who have stood before us and upon whose shoulders we climb – from Henrietta Dugdale and Jane Munro to Mary Owen and Joan Kirner. So sadly, now we include Fiona in this group of remarkable leaders. Change makers and transformative thinkers. RESPECT. Love.
Rest in Peace Minister Fiona Richardson. Thank you for being you.