Introduction to Feminist Principles & Practices
Are you interested in learning more about foundational feminist principles, or discovering how intersectionality and power analysis can enhance your organisation's goals? Would you like your organisation's values and mission to be more aligned with feminist principles?
Join us for our upcoming workshop – Introduction to Feminist Principles & Practice, delivered over two half-days.
Dates: April 16 & 17
Time: 9am-1pm (over two consecutive days)
Where: Online via Zoom
Cost: $420 + GST
Discounts available for multiple staff members from your organisation
Full scholarships are available for First Nations people. Please contact Clara at cbradley@iwda.org.au or Nilusha at ndassenaike@iwda.org.au to register.
What does the workshop cover? 

Day 1
Understanding Power and Why it Matters: 
Understanding power and how it operates is central to feminist practice. A deeper understanding of gendered power relations reveal that power is exercised on three levels; visible, invisible and hidden. This session reveals that power is not always negative, and that feminist practice aims to build transformative power while dismantling oppressive power.
Creating Cultures of Self Care & Resilience:
During this session on self-care, the characteristics of resilience and burnout are illustrated to participants alongside activities to help infuse resilience practices in their daily lives, so participants can recognise and avoid burnout.
Day 2
Feminist Principles

 
We introduce participants to five core feminist values; Challenging & Redistributing Power, Care, Wellbeing & Non-Violence, Respect for the Earth, Deep Democracy and Intersectionality. Participants are then led through various activities on how to embed these values into their organisations.
Creating Cultures of Collective Care and Resilience 
Participants learn the importance of collective care and methods of gathering support and implementing collective care within their organisations.
Learning Outcomes 
At the end of this workshop, you will have an understanding of:
Transformative power and how we can build it within our organisations
How oppressive power works and how we can challenge it in our work and within our organisations
Five core feminist principles and how to practice them in our personal and professional spaces
Why creating cultures of care is critical for strengthening women's rights organisations
How IWDA's free feminist toolkits and training can further support organisations to build a sustainable and thriving movement
Who is this workshop for? 
This workshop is for individuals, organisations, groups, teams or collectives who have a desire to more closely align their organisational systems, strategies and culture with women's rights and feminist principles.
About the facilitators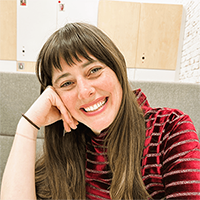 Clara Bradley is the Advocacy Advisor at IWDA. She started her career as a lawyer working in human rights law reform in Victoria before moving to the community development sector. She has over 10 years' experience working in advocacy and facilitating consultations with communities and people with lived experience throughout the region. She now works with women's rights organisations in Southeast Asia and the Pacific to support their strategic advocacy.
Nilusha Dassenaike is a professional musician and educator, in addition to lecturing in music at Melbourne University for over 10 years, she is also a mindfulness and meditation teacher. Her strong intersectional feminist values have taken her career to New York City where she became the assistant musical director of The Resistance Revival Chorus – a collective of over 60 women and non-binary artists who brought their songs of resistance to rallies and protests across the USA.