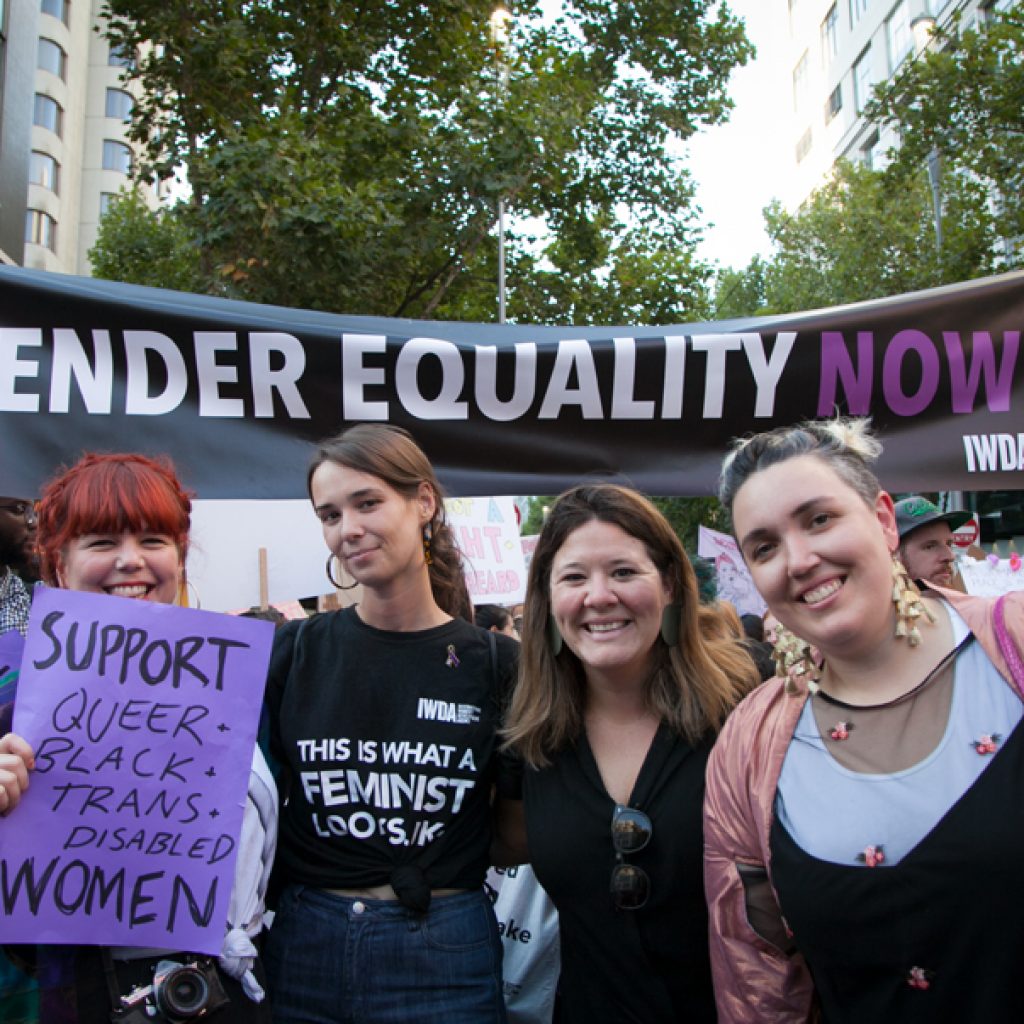 In Pictures: Melbourne's International Women's Day March
On March 8 each year, we celebrate International Women's Day. It's a highlight on the feminist calendar, a day we embrace and celebrate the many facets of women's identities – intersections of faith, race, ethnicity, gender or sexual identity, or disability.
It's also a day for us to acknowledge and celebrate the immense achievements made by women who have come before us, and to energise ourselves for the progress yet to be made.
Last Thursday, a mix of staff, volunteers and supporters of IWDA came together to march in Melbourne. Here are some of our favourite photos from the day.