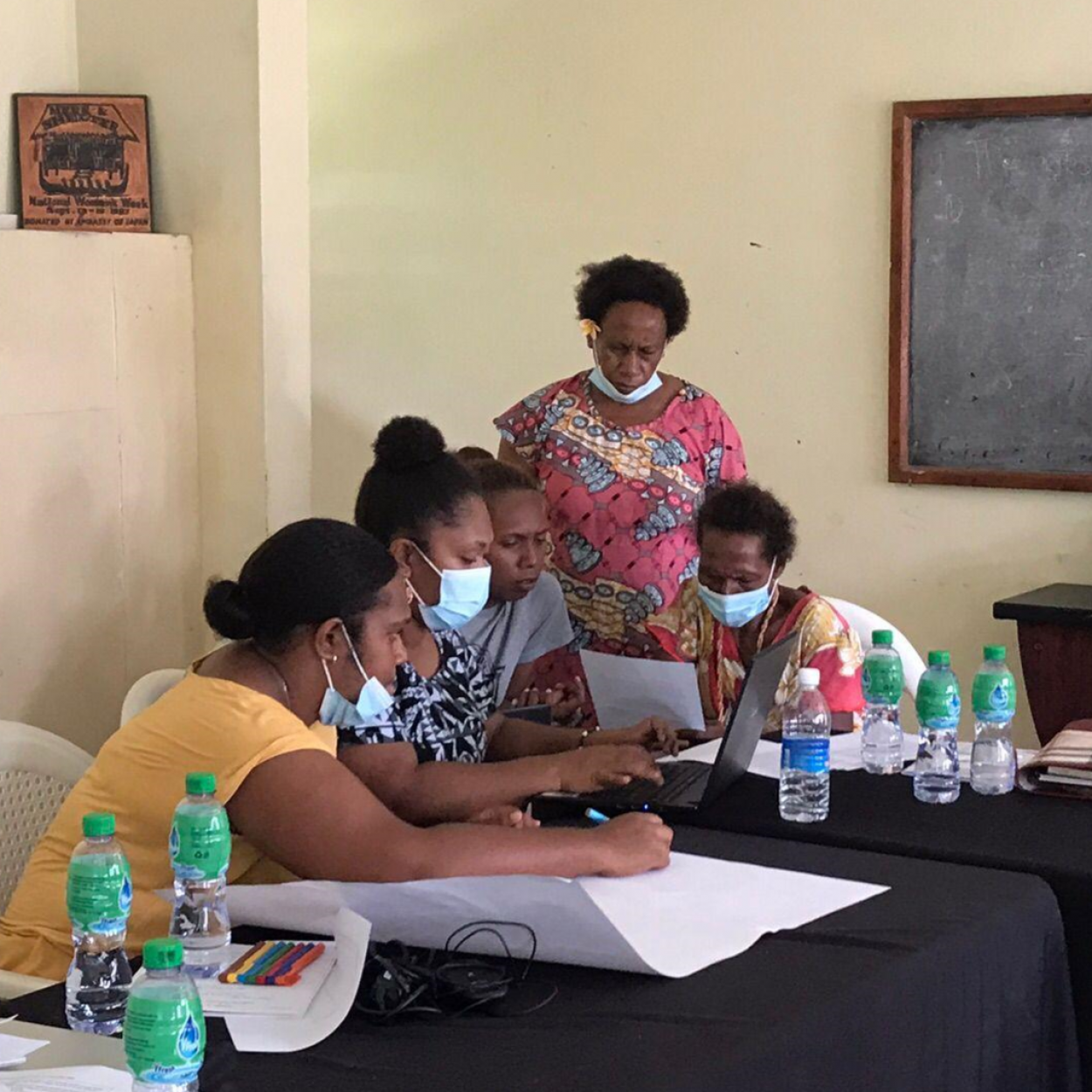 How women-led savings clubs can help us achieve gender equality
Whether it's building a nest egg, creating an emergency fund or simply planning for a big expense – saving for your future is incredibly important.
The kind of freedom and independence that comes from this can be particularly crucial in a world where financial abuse is increasingly recognised as a form of gendered violence. We believe it is essential that women are able to save their own money and decide how it is spent in pursuit of their own goals.
But for women living in some of the more remote parts of Solomon Islands, being able to do so isn't as simple as a quick trip to the bank or the ATM.
Solomon Islands is made of over 900 islands spread over a vast portion of the Pacific Ocean. Travelling between islands can take many hours, a journey most have to take by boat. With the country's only banks located on the main island in Honiara, gaining access to formal banking services often means taking an extremely long, dangerous and expensive boat ride.

This can make the whole process inaccessible for women, leaving them with no means to safely save their money other than storing it at home – putting them at risk of theft and violence.
This is exactly what happened to Barbara* a few years ago when she experienced what no one should have to go through – the discovery that her money had been stolen from her home. Losing her hard-earned life savings meant Barbara had to rely on her partner for cash, turning to him whenever she needed to buy food or other everyday items. Without savings, it was now close to impossible for her to pay and prepare for things like emergencies, medication or her children's education.
Over the course of one afternoon, she had not only lost all of her savings but her financial freedom.
Women Supporting Women to Save Millions
It is because of stories like Barbara's that Dr Alice Aruhe'eta Pollard founded West 'Are'Are Rokotanikeni Association (WARA), one of IWDA's partners in Solomon Islands. WARA is a women-led savings and loans club empowering women to manage their own finances. The savings club offers them an effective way to take control of their money, with each member depositing money for personal savings as well as shared projects.
Operating in areas with little to no road infrastructure, club members make regular cash collection trips by boat which are then deposited into banks on the main island. With savings and loan club branches across 13 different areas, WARA is able to ensure that even women living in some of the most remote parts of Solomon Islands have access to this life-changing program.
Savings and loans club members have taken out over 600 loans and saved over 2 million Solomon Islands dollars in WARA's almost 20-year history. The women-led club has enabled members to take loans from $200 to help address the everyday needs of their families up to $25,000 to build and run their own businesses.
The Haiamasiha 'We Care for Each Other' Fund
WARA recently started the Haiamasiha Fund – translating to 'we care for each other' – designed to support their members through every stage of life. In a country where there is no formal safety net when it comes to healthcare, education or support in old age, the Haiamasiha fund has been providing women with the financial safety they deserve at every stage of life while supporting them to gain full autonomy over their health, education and finances.
 "As a savings club, WARA not only addresses women's financial needs, but also tackles some of the deeply engrained structural gender barriers for women in the country. We offer training in financial literacy, business development and women in leadership, among many courses," Dr Pollard told Australian Aid in an interview.
The voluntary network also offers financial and leadership training designed to empower women to become more self-reliant and confident when making important financial decisions for their families. Through this, WARA is changing perceptions of women in their communities and creating new pathways for the next generation.
For Rose*, joining the savings club completely changed her ideas of what a woman's role in society could be. Like many women from her generation, Rose was not allowed to attend secondary school because of norms that placed less value on educating young girls. She was never exposed to ideas of gender equality or empowered to actively take part in decision-making when it came to things like money. This all changed when she joined the savings club where, for the first time in her life, Rose was able to make financial decisions for herself and her family.
Since then, her daughter Mary* has also joined the club and plans to save for her own schooling and tertiary education. Mary dreams of following in her mother's footsteps and supports the rights of rural women in Solomon Islands.
"In the past, girls did housework, cooking, they're assigned to stay home, sweep around the house, just stay home and do 'girls work'… But nowadays I think education is more important. You have to have an education and have a high qualification so you can have a job and stand on your own," Mary said.
By helping women achieve financial freedom, WARA is creating a broader cultural shift in Solomon Islands.
But more than just the freedom that comes with financial independence, the clubs have also created a strong sense of community and sisterhood among the women members. Together, they are able to build each other up during difficult times and share their experiences of financial decision-making to help others who might be in similar situations.
For this year's 16 Days of Activism Against Gender-Based Violence, WARA will be once again embracing the spirit of mutual learning and sharing, spreading awareness of gender-based violence in their communities alongside other organisations in Solomon Islands.
*Names have been changed
This project is supported by the Australian Government through the Australian NGO Cooperation Program (ANCP).