Girl. Woman. Leader
October 5, 2015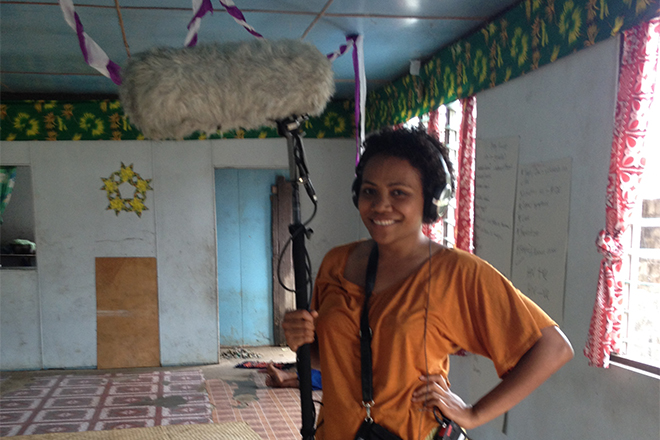 The first Fiji election in eight years is now behind us, however many people still don't realise the enormous impact of women in the democratisation process. After years of military rule, women in Fiji have been collaborating across ethnic and generational barriers to ensure that everyone's voice is heard.
IWDA is teaming up with award-winning producer Media Stockade (I AM A GIRL) to create a new documentary. The film will capture the story of young Fijian women who are mentoring the next generation of girls who are taking part in Fiji's gender equality movement. In a rural and often culturally conservative landscape, these courageous young feminists are pushing back – and bringing their younger sisters along with them, mentoring the next generation of women's rights activists.
The short documentary will premiere at the Breath of Fresh Air Film Festival in Launceston, Tasmania on the 8th of November.
The screening will be followed by The Big Picture Discussion, which will feature a distinguished international panel debating 'The Ethics – and Effectiveness – of Aid to Developing Countries'. You can read more about The Big Picture Discussion here.
Follow IWDA on Facebook and Twitter to see the documentary as soon as it's released, and meet the young women who are shaping the future of Fiji.
To buy tickets to the Breath of Fresh Air Film Festival, visit www.bofa.com.au.