You've done something amazing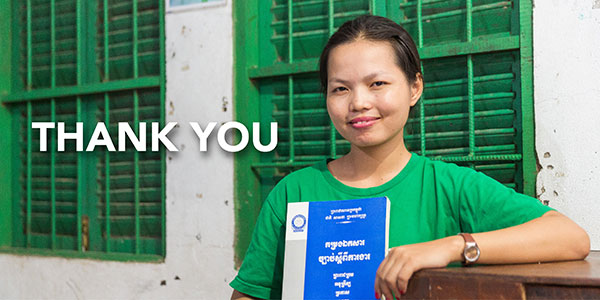 Thank you for your kind donation and your commitment to women's rights.
Your gift will go a long way to help garment workers in Cambodia learn about their rights and stand up against exploitation.
With your support, IWDA's partner United Sisterhood Alliance can enable more garment workers to access essential services such as labour law education, legal assistance, workers' rights training and English classes in Cambodia.
Your tax-deductible receipt will be emailed to you shortly – please check your junk folder if you have not received it.