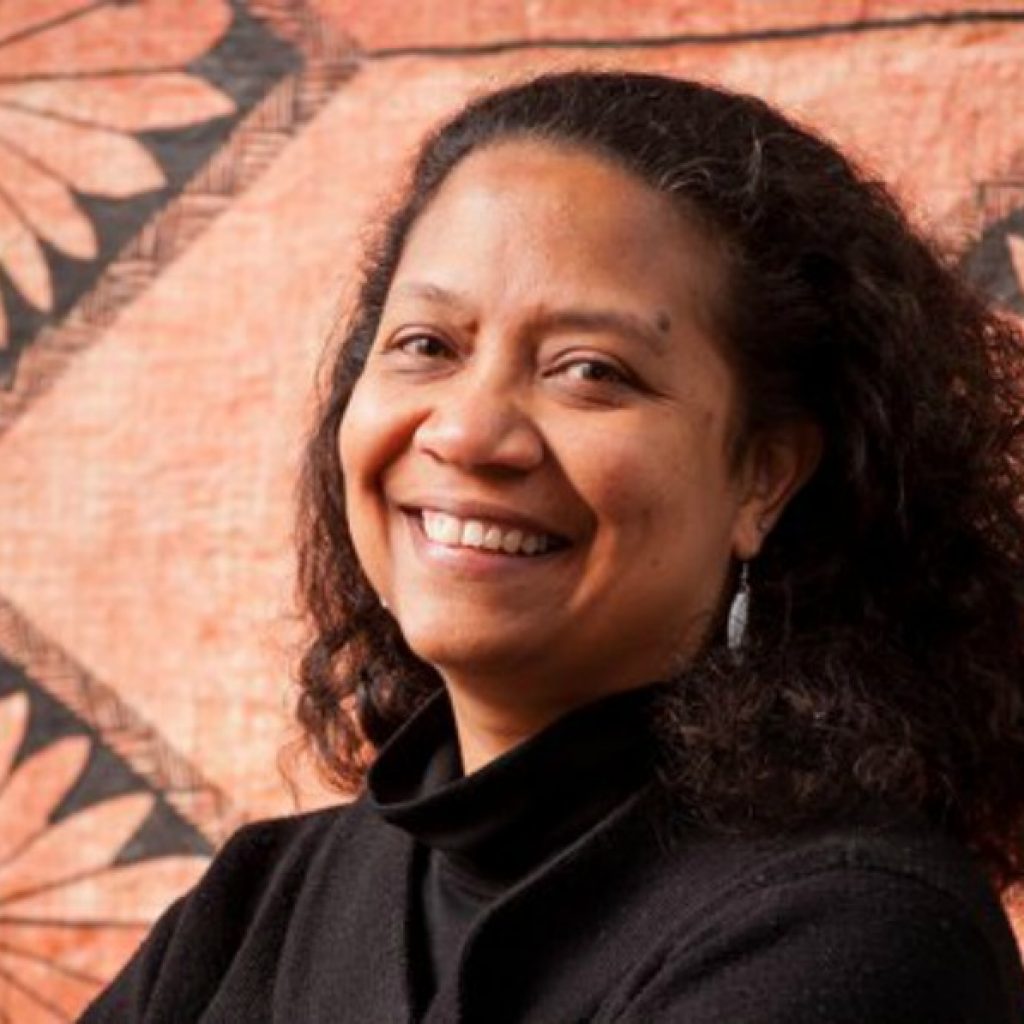 Friday sHero: Dr. Teresia Teaiwa, giant of Pacific academia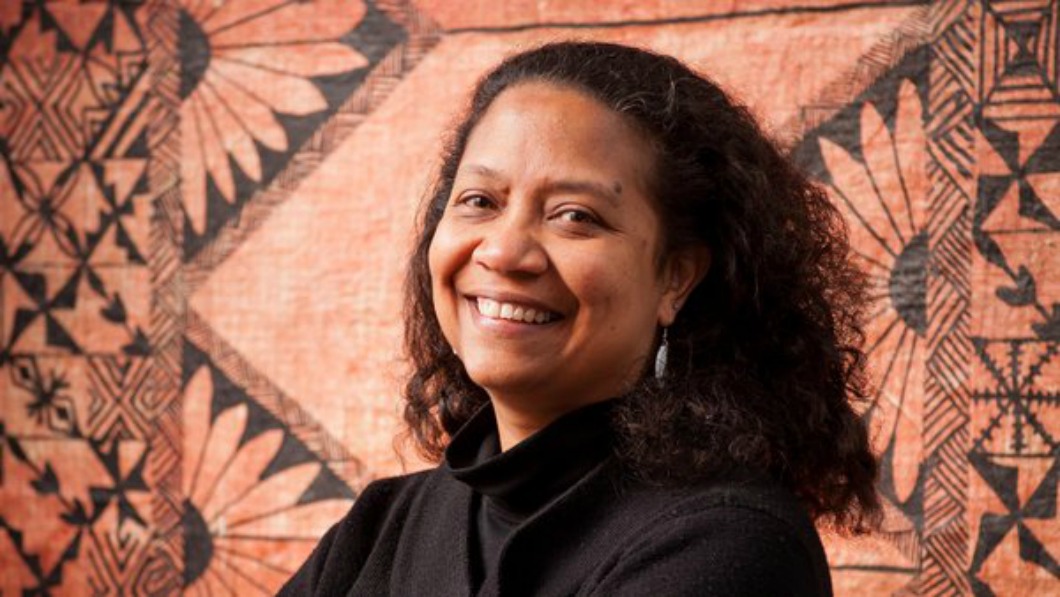 Some feminists make it happen
Some feminists let it happen
Some feminists make other feminists
give them what they want
Some feminists give other feminists
what they ask for
Some feminists are selfish
Some feminists are selfless
Some feminists will never change
Some feminists are always changing
How does change happen?
Oh, ever so easily!
Ah, ever so slowly!
How does change happen? (For Jully Makini), Teresia Teaiwa 
Poet, scholar, trailblazer, mentor, leader. You may not have heard of her, but Teresia has shaped our understanding of the Pacific and women's place in it like few others. Today's sHero is the giant of Pacific academia – Dr. Teresia Teaiwa.
Teresia was born in Hawai'i to an I-Kiribati father and African-American mother, raised in Fiji and studied in the United States and Hawai'i. Her career took her across the Pacific – from teaching at USP in Suva to most recently Directing Victoria University's School of Pacific Studies, Va'aomanū Pasifika in Aotearoa New Zealand.
In her lifetime, Teresia was a prolific researcher, helping students and the global community to understand the Pacific's complexities and many identities.
She has described Pacific Studies – a field she lectured in – as "literally oceanic in proportions" and helped her students understand intellectually and creatively this enormous region encompassing 20,000 islands, 1,200 indigenous languages and spanning one third of our planet.
Her particular research interests included militarism and gender in the Pacific, feminism and women's activism in the Pacific, contemporary Pacific culture and arts and pedagogy in Pacific Studies.
Throughout history, women have often been the main educators of family, communities and entire nations. Teresia carried on this tradition with international acclaim. She won numerous awards for her teaching and was beloved by her students.
The University of Oregon described her as "a ground-breaking scholar in the research of the culture of the Pacific Islands". Victoria University's Assistant Vice-Chancellor (Pasifika) Hon. Luamanuvao Winnie Laban described her as a "wonderful Pacific woman and leader who was a role model for all Pacific people".
Aside from being a pre-eminent Pacific Studies scholar, Teresia was also a writer and poet. She co-edited the International Feminist Journal of Politics and was an editorial board member of the Amerasia Journal and AlterNative: An International Journal of Indigenous Peoples.  Her solo CD I Can See Fiji was also a celebrated piece of spoken word.
Fiji Women's Rights Movement Director Nalini Singh paid tribute to Teresia, saying "she was widely known and respected within the women's movement as a fearless advocate who used her research to address issues of gender and feminism within the Pacific. Even those that may not have met her, would know of her work, her research-informed insight, intellect and passion greatly contributed to the human rights movement. She will be sorely missed."
To learn more about Teresia, read this 2015 interview with E-Tangata magazine.
Teresia passed away on March 21 and our thoughts and best wishes are with her friends and family in Aotearoa New Zealand and around the world.