Friday Feminist sHERO: Natasha Stott Despoja
December 9, 2016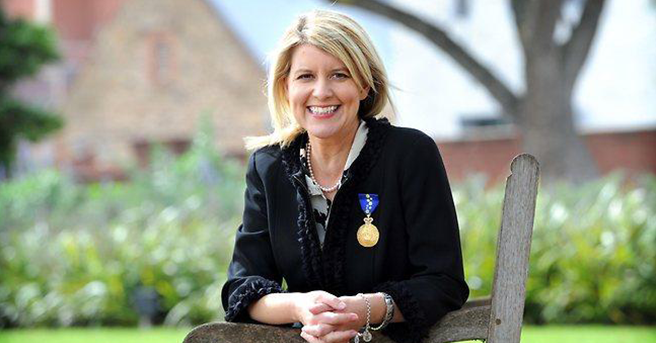 We adore Natasha Stott Despoja.
In her three years as Australia's Ambassador for Women and Girls, Natasha has visited 31 different countries, made 45 trips, and launched close to 30 policies or funding announcements.
She's pushed for women's economic empowerment, more women in political and decision-making positions, and the elimination of gender-based violence. Natasha's particular focus on the Asia Pacific region has meant her efforts have always been closely aligned to the work that we do.
"Sometimes I feel the Pacific is invisible. We have a role to ensure that's not the case, that the women of this region are reflected and represented," she told Women's Agenda.
Natasha has always spoken up about the links between violence against women and few women in positions of power. The number of women parliamentarians in the Pacific is the lowest in the world, while rates of violence against women are among the highest – up to 90% in parts of Papua New Guinea.
"Everywhere I went I saw the effects of violence [against women and girls], the shame and the stigma, the aftermath, both physical and emotional," she said.
"There are people I have met and things I've seen in the last few years that have shaken me. I have seen the best and worst of humanity in this job, occasionally it just saps your energy. But then I spend time with women and men advocating for gender equality and changing lives all over the world, and every day I've been inspired [by them]."
As we welcome Sharman Stone as the new Ambassador, we wanted to stop and thank Natasha for all that she's done for women and girls in the Asia Pacific region and beyond.