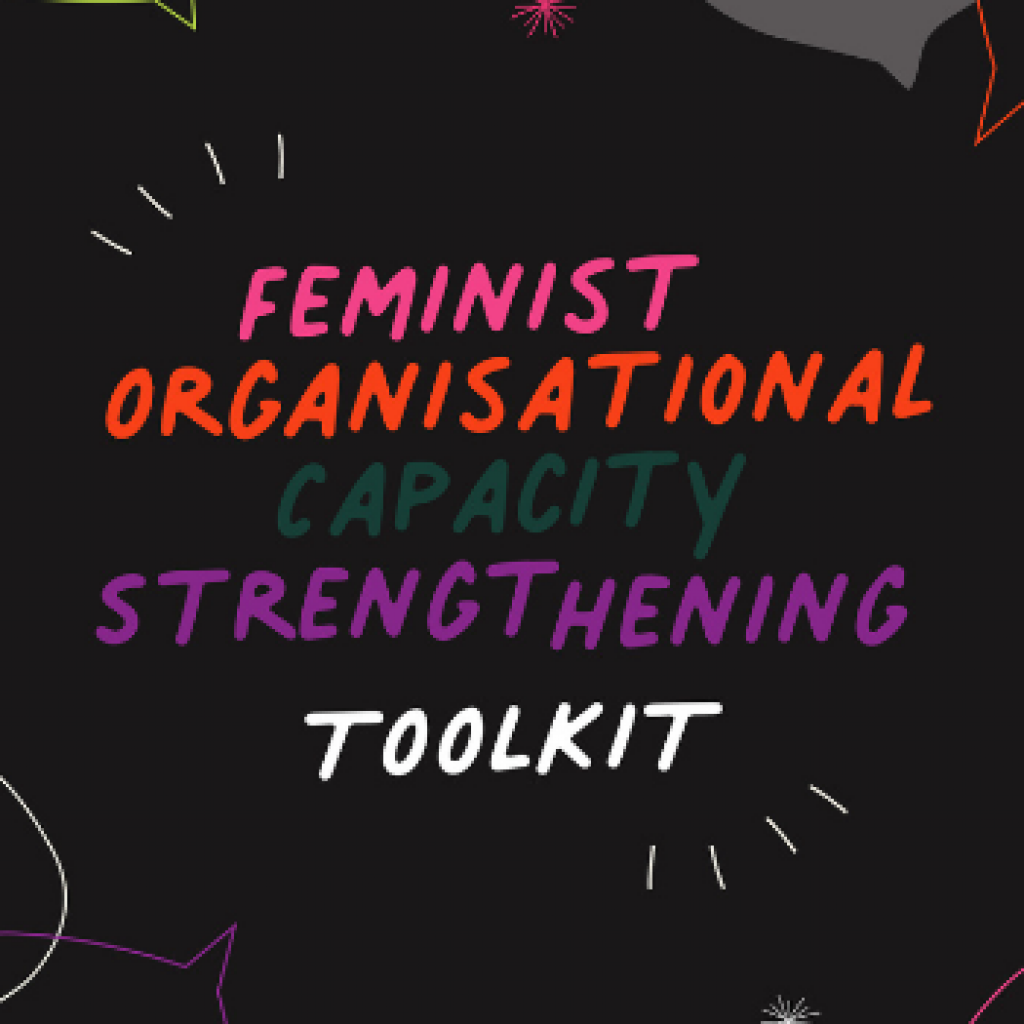 WATCH: Creating Strong Feminist Organisations Webinar
---
What does it take to create vibrant feminist organisations?
That's the question global feminist leaders from across the Asia Pacific, Americas, Africa and Europe tackled last month for the launch of IWDA's new Feminist Organisational Capacity Strengthening (FOCS) Toolkit. Created in collaboration with Gender at Work, the toolkit is designed to support women's rights organisations to further align their operations with the feminist principles they value.
Across two different sessions, our panelists shared insights and learnings from their own work in women's rights organisations and women's funds, discussing the nuances of feminist leadership, unpacking ways of creating and sustaining cultures of care and exploring how to best resource their movements through feminist resource mobilisation strategies. You can view both sessions at the bottom of this page.
The Asia Pacific session was hosted by Srilatha Batliwala, Senior Associate with Gender at Work and a Senior Advisor with Creating Resources for Empowerment in Action (CREA). She was joined by IWDA CEO Bettina Baldeschi and Gender at Work's Co-Executive Director Sudarsana Kundu to unpack the conversations that lead to the creation of the toolkit and the recognition that feminist organisations must be a focus of change work too.

Betty Barkha, IWDA's new Co-Chair, Pisey Ly, Coordinator Rainbow Community Organisations Kampuchean, Michelle Reddy, Fund Manager at Fiji Women's Fund and Ruby Johnson, Co-Lead of the Global Resilience Fund, rounded out the panel. Through their addresses, they candidly touched on the difficulties that come with strengthening feminist practices within women's rights organisations and the innovative ways in which they have risen to the challenge of mobilising resources for feminist action.
For our second session, Bettina was joined by co-hosts Carol Miller, Co-Executive Director of Gender at Work, and Aruna Rao, Co-Founder of Gender at Work. Panelists included Program Officer of the Equality Fund Melanie Lindayen, Regional Project Manager at FEMNET Maureen Olyaro, Deputy Director of External Engagement at Prospera Ana Pecova and Oak Foundation's Program Officer Nina George. Conversations in the session centred around the importance of strengthening organisational capacity for women's rights organisations and the need to change how we view the question of fundraising and resource mobilising within them.
Unpacking the Toolkit
At a time of increasing global challenges, strong women's rights organisations are key to maintaining a space for voice, visibility and advocacy. We know that they are the ones best placed to create vibrant and resilient feminist movements that can put pressure on power holders and institutions for greater accountability. With this in mind, the FOCS toolkit is designed to support women's organisations by equipping them with the tools they need to recognise and challenge unequal power relations within their own organisational culture and practices.
The toolkit includes a Backgrounder outlining the concepts that underpin Feminist Organisational Capacity Strengthening along with a Facilitation Guide designed to support individuals in creating the kinds of spaces and processes needed to run engaging and affirming workshops.
The FOCS toolkit also includes an Organisation Self-Assessment Module to help organisations reflect on their current strengths and gaps and assess which of the FOCS modules could help them build on their current capacity. These modules were the focus of last month's webinars, with our panelists sharing their thoughts on why these three areas were so central to creating strong and sustainable feminist organisations.
The Leading, Governing and Being Accountable Module centres on helping organisations better align their work with feminist principles, values and practices, with the consideration of how power operates within and between organisations being key.
The Resources for Women's Rights Module pushes organisations to reframe the way they think about the resources available to women's rights organisations and develop far-ranging and ambitious resource mobilisation strategies built on feminist principles.
To help organisations on their journey to becoming more resilient and sustainable, the Creating Cultures of Care and Resilience Module offers ideas for practicing care individually, collectively and across organisations as a whole. The topic resonated with many of our panelists and attendees as we all face the difficult task of finding ways to sustain organisations and movements during increasingly challenging times.
You can watch recordings of the two sessions below to hear more from our panelists and download the toolkit to start your organisation's journey towards building a stronger feminist movement today.