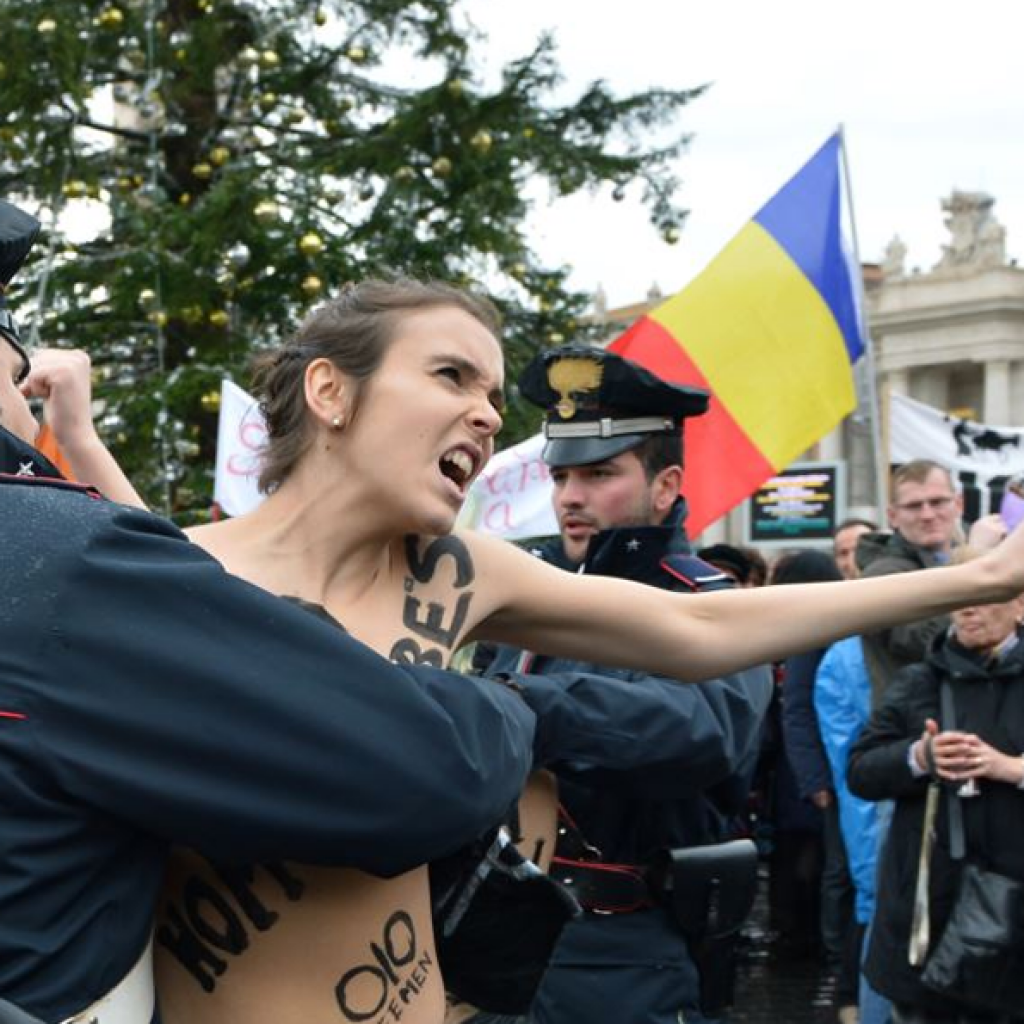 Clothing as protest: 4 times fashion was used as a political statement
Whether the black gowns of the Golden Globes make any real impact remains to be seen. But it's a great reminder of the powerful statement we can make through what we wear. Here are four of our favourite sartorial shows of social agitation.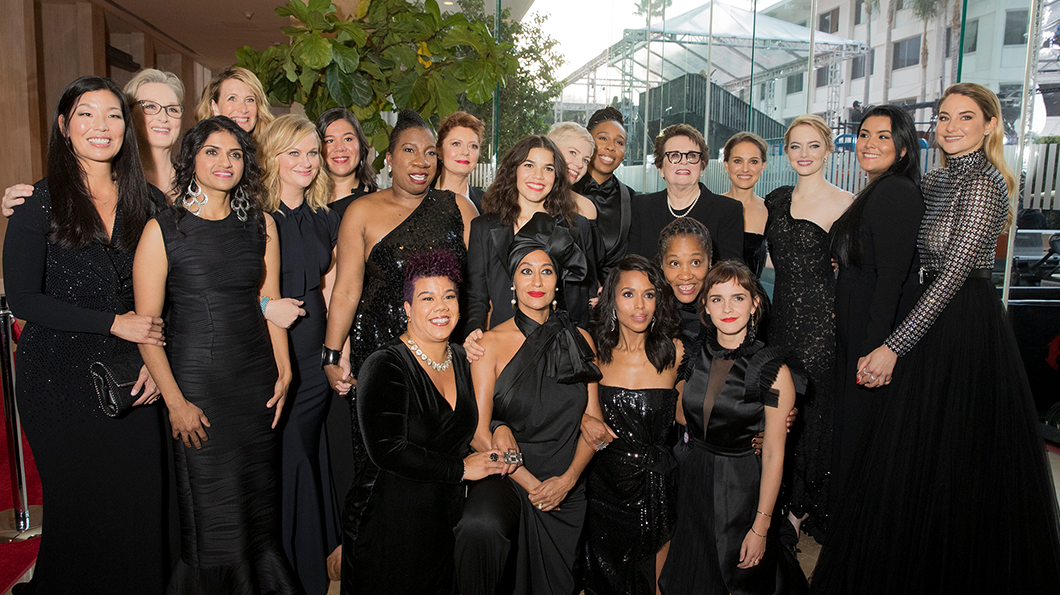 On Sunday afternoon in California (Australia's Monday morning), Hollywood's biggest names attended the Golden Globes. This year, almost everyone in attendance wore black. There wasn't a dress code; they were doing it to stand in solidary with survivors of sexual assault in a continuation of the #MeToo movement.
The sea of black formalwear in itself isn't a hugely powerful advocacy stance – many have raised that seeing the 1% clad in black probably doesn't create much real change. At the very least, it's raising awareness of (and hopefully money for) the TIME'S UP campaign, a global call for change for all women that includes a dedicated legal fund.
Whether the black gowns of the Golden Globes make any real impact remains to be seen. But they're a great reminder of the powerful statement we can make through what we wear. Here are four of our favourite sartorial shows of social agitation.
Pussy hats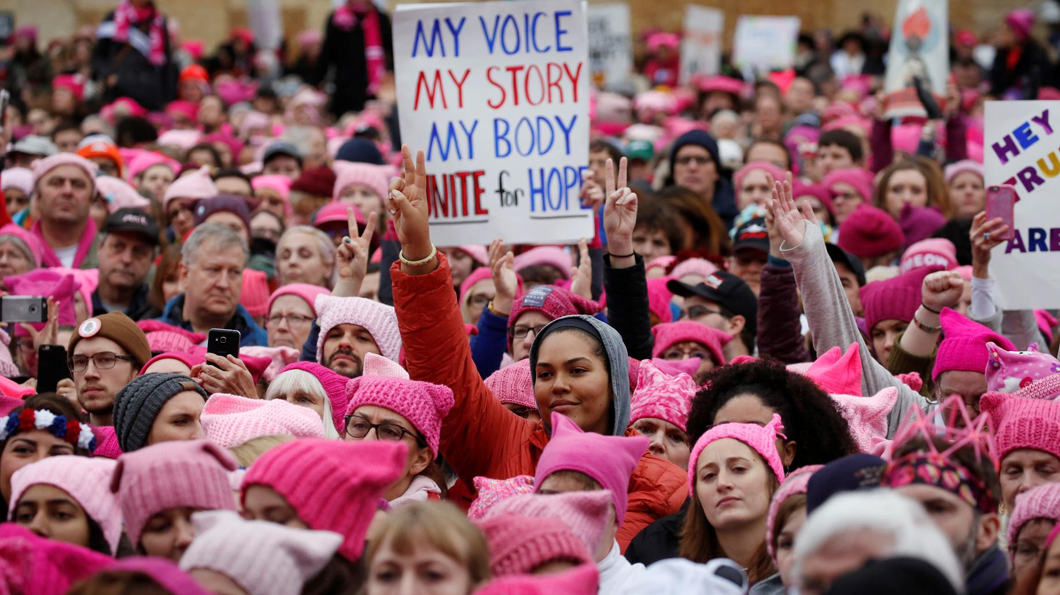 A year ago, millions of people all over the world participated in Women's Marches. Sparked by Donald Trump's inauguration, they were a rallying call to action for everyone to demand equal rights. The cat-eared, pink woollen hats, known as 'pussy hats' in reference to Trump's infamous "grab her by the pussy" statement, were first sewn by Krista Suh and Jayna Zweiman immediately after the election and in anticipation of the Women's March in the Unites States. They encouraged other women to do the same, and their movement took off; pussy hats became a symbol of support and solidarity among women, with women from Australia to Austria wearing them to indicate their indignation against sexism and misogyny. They became symbolic of the year the women's movement gained global momentum, and a year later, they show no signs of disappearing.
Veiling or de-veiling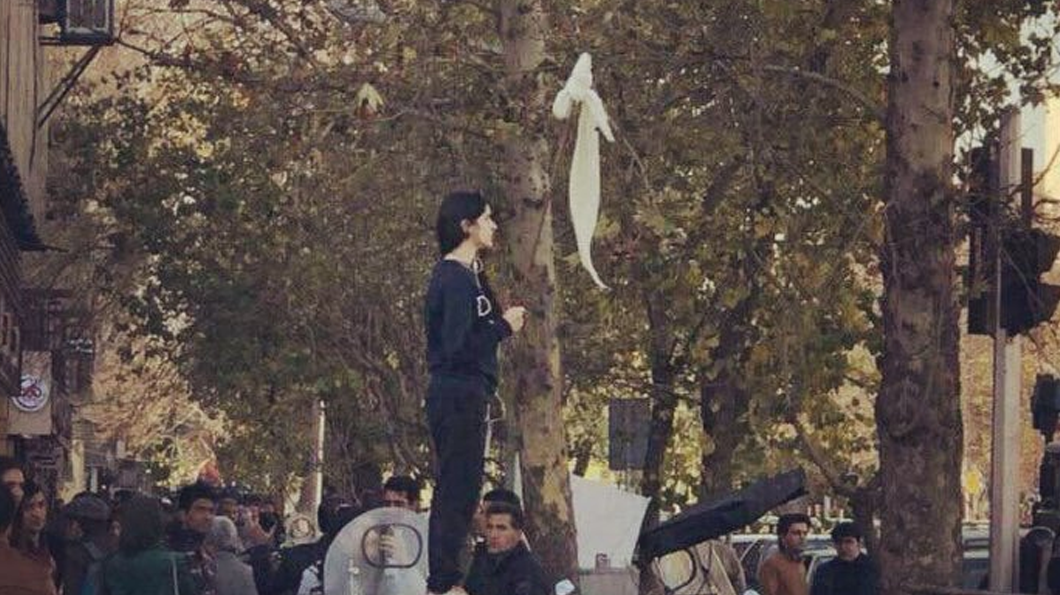 For many Muslim women around the world, wearing a hijab is a choice, and millions of women chose to wear some form of head-covering. In Iran, a harsh dress code makes it mandatory. Until last week, police in Tehran could legally arrest women for taking off their veil in public. But women will still be forced to attend police-run classes, with repeat offenders open to legal action. For many Iranian women's rights activists, removing their hijab has become a tool to protest the subjugation of women. Last week, pictures of a woman in Tehran waving her hijab in the air to protest the dress code went viral, racking up 32,000 likes. Women have also been punishing for choosing to wear a veil; in the wake of France's ban on full-face veils, two women were arrested for protesting wearing niqabs. Choosing to veil or de-veil is bold, brave and still a huge risk, but there's a growing wave of women who are speaking out against patriarchal rules that limit their movements and agency.
Dashiki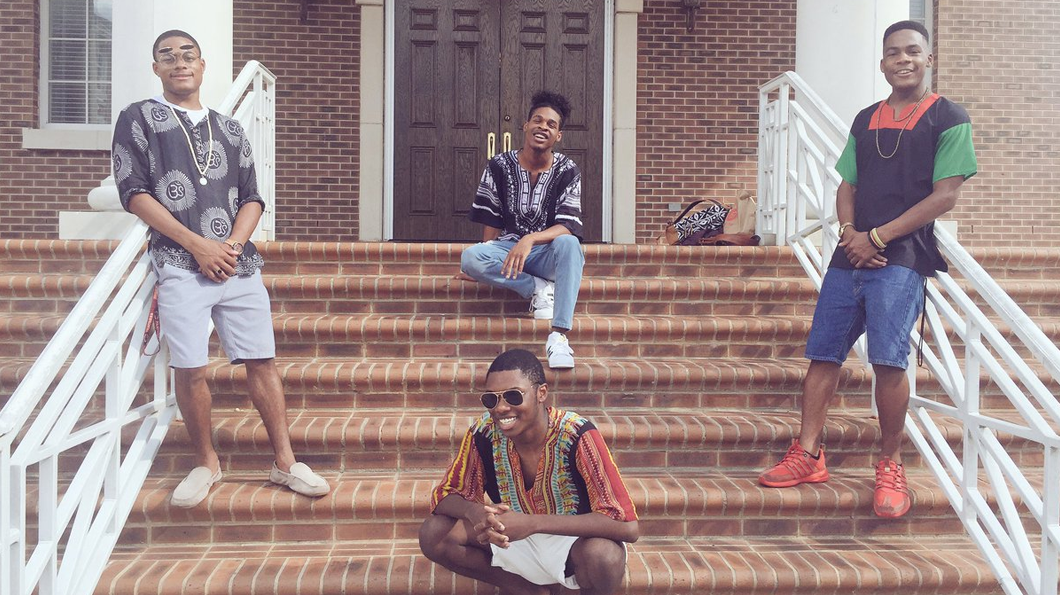 A dashiki is a brightly-coloured tunic that's traditionally been worn by men in certain parts of West Africa. It been around for a while; archaeologists have found evidence of its wear as far back as the 12th century. Today, it's largely associated with the Civil Rights and Black Power movements that began in 1960s United States of America. The garment was seen as an overt display of blackness in the face of institutional racism, one that challenged western ideals and became synonymous with Black Pride. Though it was later co-opted by western fashion houses, it's still worn today by those of African descent globally, and has largely been reclaimed by the African-American community in recent years. You can read more about its fascinating history here.
Nudity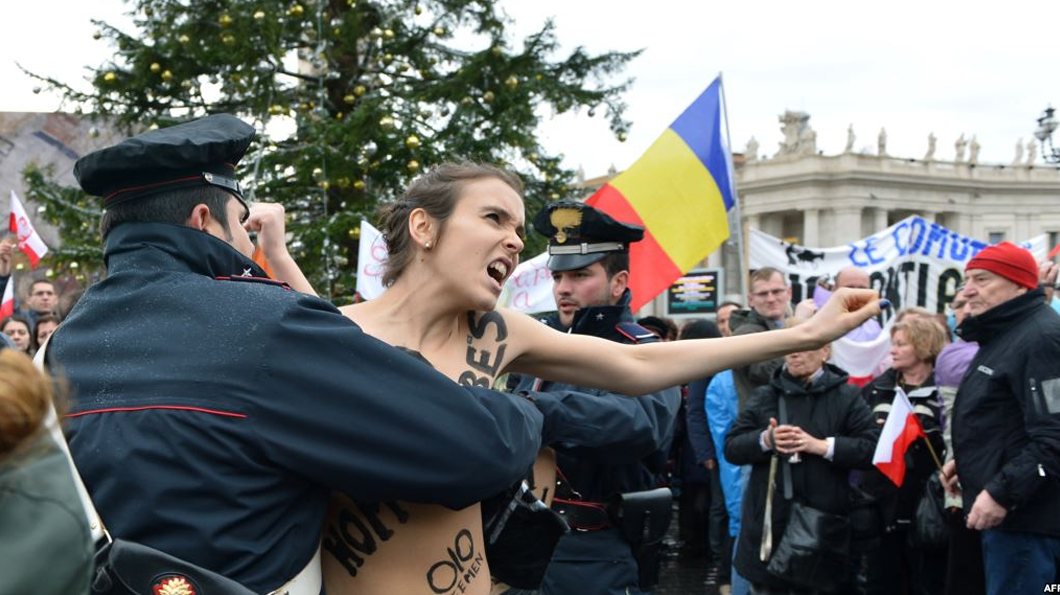 This one's less about clothes, and more the lack of. People have been using the naked body to share political messages h for hundreds of years, with partial or full nudity being employed by all sorts of social movements as a piece of resistance. Eschewing clothing is a radical act no matter where you live, and women the wold over have disrobed in acts of social disruption. A collective of older women farmers in Uganda stripped down in 2015 to protest loss of land. Russian protest punk group Pussy Riot are as famous for their use of the naked female body as they are for their colourful balaclavas, and Ukrainian protest group FEMEN often scrawl slogans on their bare bodies to speak out about sexism, censorship and objectification of women.
There has been a long relationship between clothing and activism. Whether covering up or discarding clothes all together, the impact of what people wear can make huge political statements. Here's to more bold sartorial moments in 2018.