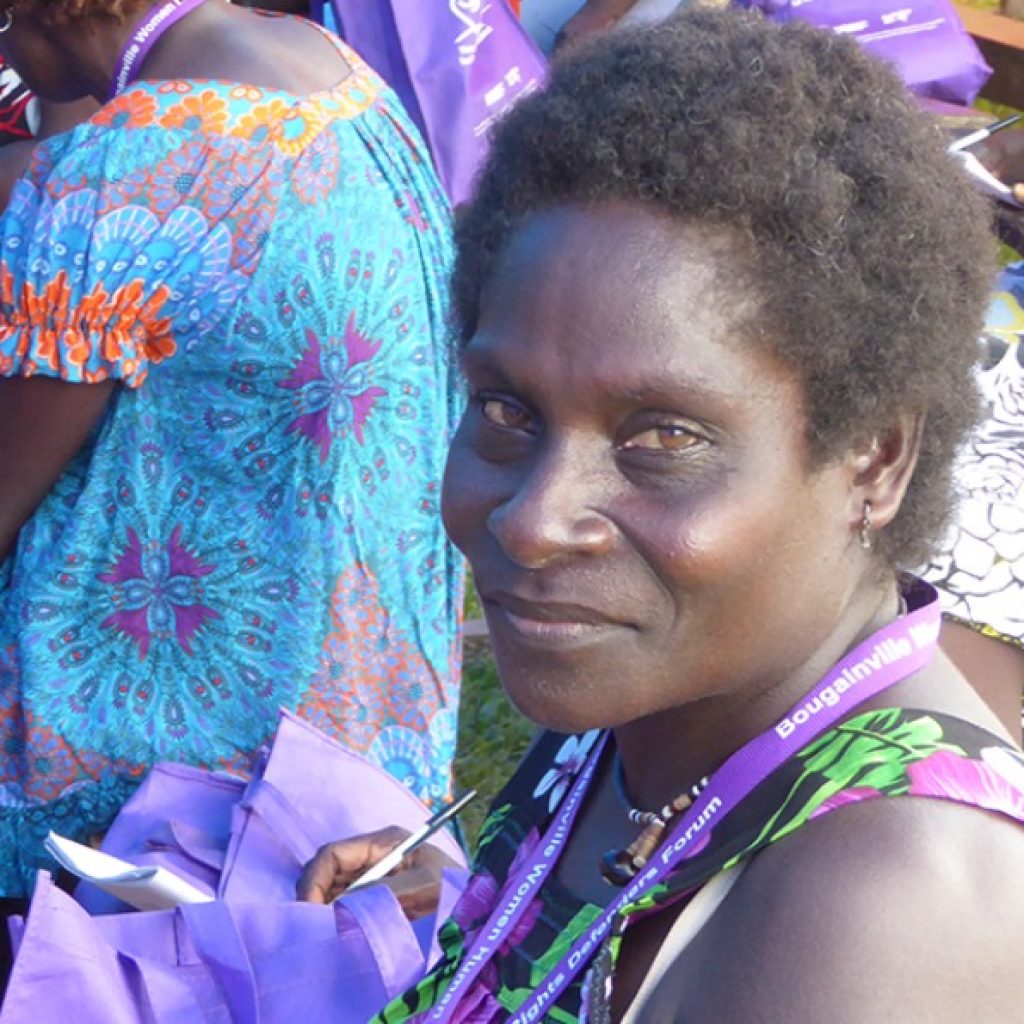 Bougainville Women Human Rights Defenders Forum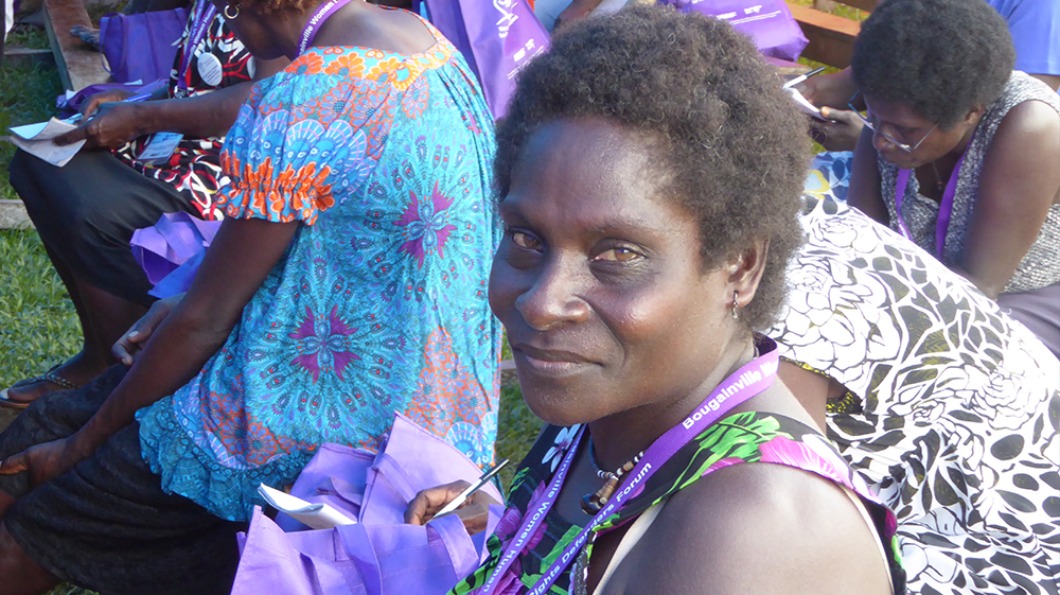 On 6 March 2017, 271 women activists from across Bougainville came together for a five-day forum to discuss the
successes and challenges of being Women Human Rights Defenders. The Forum was organised by IWDA partner Nazareth Centre for Rehabilitation. Women Human Rights Defenders (WHRDs) are agents for change. WHRDs play many roles, including regularly putting their lives on the line by standing between women and their abusers. The annual Bougainville Women Human Rights Defenders Forum is a place to bring existing and new Women Human Rights Defenders together, to learn about others' experiences, share their own, and to talk about challenges that women and girls face in their communities.
This year's theme was 'Spaces, Journeys, Dreams and Hopes for the Future'. Participants discussed their work in increasing peace and safety in Bougainville. They used the forum to build connections and strengthen networks in order to better protect and defend the rights of women and children.
Elena Leddra, Papua New Guinea IWDA Program Manager says that for many women who attended, it was the first time to engage in this kind of forum, and to have the opportunity to learn through sharing their experiences.
"Bougainville's Women's Human Rights Defender Network is growing every year. This forum allows space to support more women to join the movement. All thanks to the work of Nazareth Centre for Rehabilitation and its amazing team," she said.
This year there was an increase in younger women attending the Forum, as well as an increased interest from younger women in the work of Women Human Rights Defenders. "You can see the change. The young girls are usually shy, but they are becoming confident and active," said Elena.
One woman who attended, who asked to remain anonymous, joined Nazareth Centre for Rehabilitation after finishing school. She didn't have the finances to continue study so she attended Women's Human Rights Defender training. She said the training made her feel so confident and empowered that she decided to join the movement and became a Women Human Rights Defenders.
She started supporting the Nazareth Centre with various initiatives, became an active member of the team and now she is the chairwoman for the WHRDs Network in the Siwai district of Bougainville.
"You can't wait till you get money to go study and achieve something. You can go and start being active, increase your skills," she said.
On the last day of the forum, a festival was organised to celebrate and honour all women who participated in and organised the forum. Elena says it was an exciting celebration of local cultures and traditions.
The festival also showcased how difficult messages about violence and mental health can be communicated through creative performance. Participants shared these messages through drama, song and dance. This makes it easier for local communities to understand the important messages and values of gender equality and respectful relationships, especially for people who are not literate, or who live in remote communities.
"The Nazareth Centre put a lot of work and passion into organising this major event and bringing together women leaders from various districts of Bougainville. There was a great energy at the forum. Everyone was very happy to be together and get this opportunity to meet, build connections and friendships, and to learn from each other," Elena said.
The Bougainville Women Human Rights Defenders Forum was coordinated by Nazareth Centre for Rehabilitation with support from IWDA and the Australian Government.