America elects first ever Somali-American Muslim Woman
November 11, 2016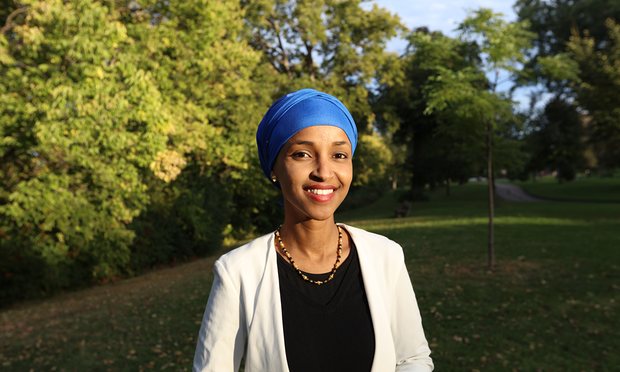 Women may not have broken the ultimate glass ceiling in this week's US election, but there are still definite reasons to celebrate.
Ilhan Omar, a 34 year-old Somali-American Woman, was elected as the first ever Muslim woman Legislator in the Minnesota House of Representatives.
As a woman of colour, a self-described feminist, a hijab-wearing Muslim, a young mother and a former refugee, Ilhan's win is a huge victory for diversity in a political space that is still largely made up of stale, pale males.
"All of these identities that I carry are going to be an obstacle," Omar said before the election. "I wear a hijab and that's going to be a problem, but once one person is able to do that, it then allows other people to dream too."
Ilhan has overcome huge challenges to get to where she is. As a young girl, she spent four years in a Kenyan refugee camp. And just two years ago, she was beaten so severely by a mob at a Minnesota party caucus that she was left with a concussion.
We're so moved to see such a strong, diverse woman elected by the people in what is an environment of increasing isolationism and aggressive masculinity. And she's got a proven track record in women's rights – she's currently the Director of Policy at Women Organizing Women Network, a Minnesotan organisation which empowers and supports east African women to run for civic leadership roles.
"I think I bring the voice of young people," Omar said.
"I think I bring the voice of women in the East African community. I bring the voice of Muslims. I bring the voice of young mothers looking for opportunities."
Congratulations to Ilhan, and to all the brave sHEROes who put themselves forward in this election.
One day, we hope the election of women won't be newsworthy.