Reflections on succeeding as a female CEO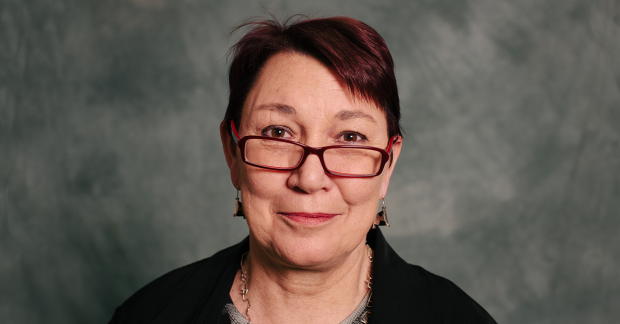 In 2016, female CEOs are still few and far between – according to the Workplace Gender Equality Agency, just 15.4% of CEOs in Australia are women.
With the upper echelons of organisations still dominated by men, how does a strong, capable woman break through?
We spoke to our CEO, Joanna Hayter, about the barriers she's overcome, and how professional women can be leaders in a room full of men.
What challenges did you face as a woman trying to become a CEO that the men around you didn't?
None! I deliberately identified an organisation where my values and leadership vision aligned with the organisation's goals, and thought, "that's the CEO job for me." It had to be the right organisation, not any organisation.
But not everyone gets to work at IWDA. Invariably women's life journeys have been filled with more challenges, more discrimination, including that we've been ill-advised on career options as girls and young women. We've been told what we can and can't do and all of that is rubbish.
We live in a world that defines what jobs men and women are apparently meant to do, and the image of leadership has for too long conjured images of older, wealthier men who have very often gained their positions through manipulating power.
The way that I've matured in terms of my leadership style and ambition was always through the lens of being inspired by people who showed me it was possible to change really big things. To be a true leader was to challenge and imagine something bigger and better.
Women CEOs have to be a bit braver and bolder, but gosh you've got to tread a fine line. Where a man is "assertive" a woman is "emotional."  There is so much bollocks and gendered bias to the kinds of language used to describe our leadership.
So if a woman speaks with strength and drive we're either seen as passionate or overly emotional. When a man does the same thing he's seen as driven and assertive. One's a compliment and the other's an insult.
What advice would you give to a young professional woman who feels defeated by the boys club?
Don't think about what you can't do, think about what you WANT to do. Keep that as your focus. If you think you want to be a CEO, go and be one. Set the path. It doesn't come to you, you have to make the decision. Most of the really big jobs and exciting opportunities don't come from websites and adverts.
There is one thing that I do that makes a difference to my leadership, I do my reading. I read and I read and I read. It takes time but you've got to make the time. The other piece of advice I'd give is to get out there and work as many different places and spaces as you can.
I've worked in NGOs, the private sector, civil society organisations, private consulting. That diversity enables you to really understand the culture of workplaces, the way different organisations and institutions function. Staying in the same stream isn't enough anymore. Join up, learn what you can, move on and keep going.
What are your thoughts on working with other female CEOs and leaders?
I embrace the mantra of EMILY's List: When women support women, women win. It's important to have a peer group of women leaders because there's a whole bunch of unpacking and debriefing we have to do in safe spaces to be resilient.
What would you say about the diverse paths women take into leadership positions?
There is no question that joining groups and associations – whether they're formal or informal – is really helpful because it makes you visible and puts you in front of people. You're able to build your own confidence. You're just doing the thing you're interested in, you're excited and you don't really even realise it's happening but you're making those connections, making yourself visible to more people.
My friend Phuong, who is now a very senior player in the World Health Organisation, began her life as a seamstress. She learned English to attract more expat clientele. But she is so naturally smart and obviously skilled in so many ways that one of those clients who happened to work at the UN offered her a job.
So she left her sewing machine and became an admin officer, and kept moving on from there. She put herself in front of people, which is what you have to do to either approach or be approached. And she's had the most brilliant career.
Joanna Hayter has been the CEO of International Women' Development Agency (IWDA) since 2010 and currently sits on the Board of the Australian Council for International Development.
Joanna has worked in the international development, human rights and social justice sector for 30 years, with experience ranging across four continents and 26 countries including long term residencies in Myanmar, Vietnam and Japan and nearly a decade across African nations.
Keep in touch with women's rights
Register to receive updates and stories on women's rights around the world.