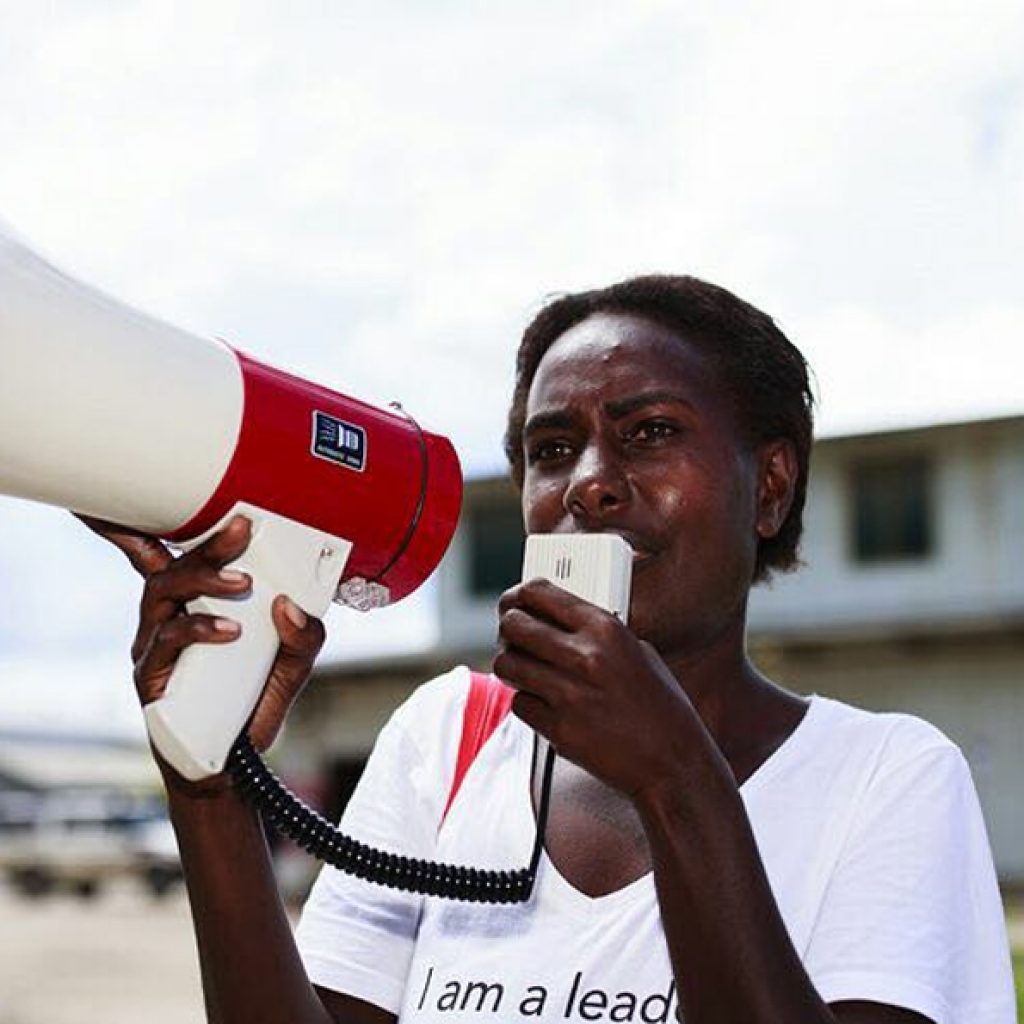 How young women leaders are reducing gender inequality
We support partners across our region to tackle this issue in several ways. Our young women's leadership programs are a really important part of this. By supporting women and girls to enhance the skills, knowledge and confidence they need to excel, we're seeing gender inequalities begin to shift.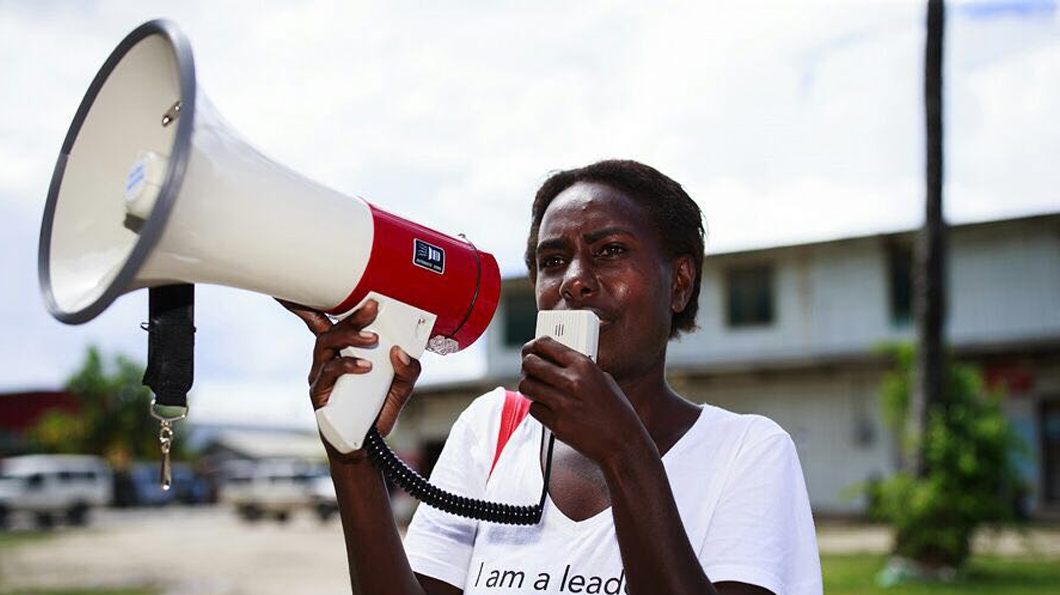 It's no secret that women are not equally represented in leadership. Globally, they make up just 23% of national parliaments. Where we work, it's even worse – only 19% of parliamentarians in Asia are women. For the Pacific, this drops to 16% – the lowest of any region.
There are so many reasons women should be in parliament. But the biggest reason we need more women leaders? Women are half the population. A failure to elect women leaders is a failure to accurately represent our society. It's a failure to grant women their voice. It's a failure to grant women their rights.
We support partners across our region to tackle this issue in several ways. Our young women's leadership programs are a really important part of this. By supporting women and girls to enhance the skills, knowledge and confidence they need to excel, we're seeing gender inequalities begin to shift.
Here are four ways these programs are building more equitable futures for women, their families, and society at large.
They've given practical leadership skills not taught at school  
Women who want to be leaders in Fiji have traditionally been met with conservative attitudes and few opportunities. Because of sexist norms and ageist attitudes, young women and girls are doubly discriminated against. When girls are told their voices, bodies and experiences don't matter from an early age, they can believe that their rights don't matter.
IWDA partner Fiji Women's Rights Movement are tackling this by providing young women with a full lifecycle of support. Their GIRLS program uses the arts and sport as platforms to encourage girls aged 10 onwards to feel confident raising issues about gender stereotypes, bullying and sexism. As the girls age, they enter the Emerging Leaders Forum, a year-long program that teaches them about democracy, running for elections and dealing with discrimination.
Many past graduates have gone on to do spectacular things for women's rights. Betty Barkha is now on the board of a global women's rights organisation, AWID. Roshika Deo ran as an independent candidate in the 2014 Fijian Elections. And Mei Mili is working directly with girls in her community to break the cycle of deeply entrenched gender inequality.
They build male advocates
Women have the right to equal participation. But if men believe that women aren't capable of leading, they're going to struggle to win elections. Like many of IWDA's partners, Bougainville Women's Federation run programs for aspiring women leaders. But their programs also heavily involve men. The male partners of women leaders are invited to attend training on gender equality, human rights, public speaking and campaigning. For many, it's the first time they're exposed to these concepts.
By creating male advocates, the training both upskills women and bolsters their chance of being supported at home and in their wider communities. The training is also safe, facilitated environment for couples to raise issues that may arise, and discuss the important role men need to play in supporting women's parity in politics. The program has been really well received, with evidence building that both partners are leaving with a healthier understanding of women's ability to lead.
Community perceptions change
According to Myanmar's constitution, many positions of power are described as "naturally suitable for men only". With almost all villages led by men, women are rarely included in the decision-making that dictates their lives. The Emerging Women's Leadership training, run by IWDA partner Shan Women's Action Network, seeks to challenge and change these entrenched patriarchal systems that often lead to violence and exploitation.
The program trains women to run workshops, lead community groups in their hometowns, and go on to work at community-level government and beyond. In addition to building confidence in public speaking, negotiations and governance, aspiring leaders are trained to become advocates for gender equality in their communities. Through years of the training, SWAN have seen a dramatic increase in women putting their hand up to lead. But they've also seen a swing in attitudes to women leaders. Last year, one woman was elected to Shan State Parliament, which is a major indication of changing community attitudes.
Women act as mentors to others
When women don't see themselves in their elected representatives, they're probably not going to think it's a job for them. Like much of the region, Cambodia is still lagging behind when it comes to women in power. In an environment were women are so heavily discouraged from leading, it's important that potential leaders have mentors that are already leading.
IWDA partner Amara supports elected women leaders and potential women candidates to come together and learn how they can meaningfully participate in politics and public affairs. Nou Phallar is a Village Chief in Cambodia who worked with Amara in the lead-up to her election – and now, with their support, she spends much of her free time talking to women in her community about how gender and cultural norms affect their lives, and assisting women to pursue their dreams outside of their traditional gender roles. Through her work, she's influenced several women to enter community leadership, and shown exactly what doing so can achieve.
Studies have proven that gender equal governments leads to prioritisation of issues like gender-based violence, workplace inequality and better policies for families. Gender parity also leads to more effective teams, both in parliament and in the boardroom. It's also just common sense.
To achieve gender equality, we need a movement. Everyone needs to be involved. And through a multipronged approach, women's leadership programs are supporting gender parity to reach critical mass.