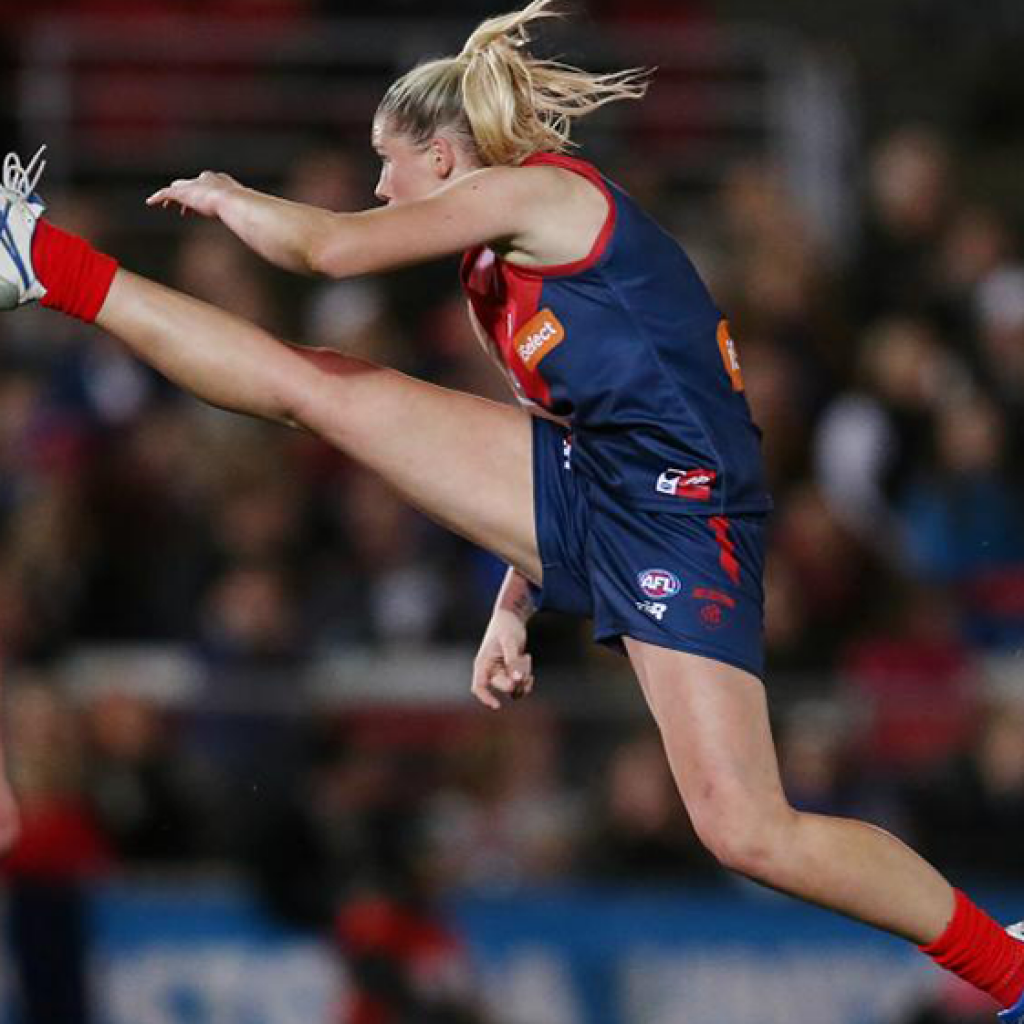 4 times women excelled in sport in the past year
Whether you're a fanatic, a casual observer, or not particularly engaged, it's impossible to deny that sport provides an incredible sense of community, acting as an anchor for many different ethnicities and cultures to come together around a shared passion.
Despite men's sporting achievements typically dominating media coverage, 2017 has seen significant change for women athletes. From Rugby Union to Aussie Rules, this year many more women have received the attention and respect they deserve in the sporting arena.
In honour of the AFLW starting back up this weekend, we wanted to recognise just some of the amazing sporting wins for women in the past 12 months.
The explosion of Women's AFL in Australia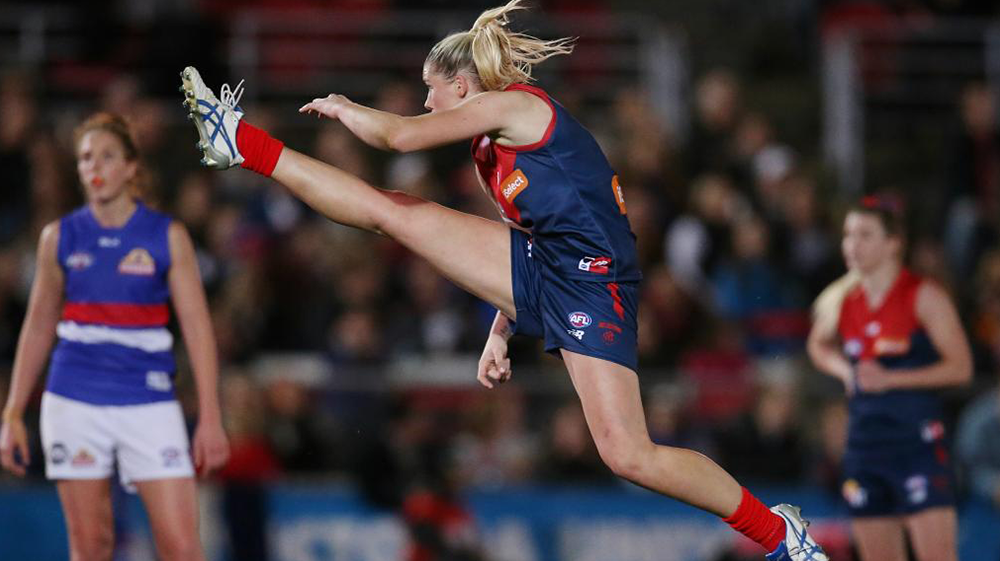 AFL is inescapable at this time of the year, but for the first time in 2017, women played in their own professional league. Despite significantly lower salaries and far less coverage than the men's league, AFL Women's has proven to be much more popular than the AFL anticipated. The eight teams in the league consistently brought in packed crowds, and for the first time, women were shown playing professional AFL on network television.
Two more teams are signed to join the existing eight in 2019, with four more to follow in 2020. Excitingly, these teams will represent regional and interstate players as well, and have kick-started a new uptake of AFL among young girls. Here's hoping that with the growth of the league, women will start being properly compensated for their skill.
Incorporating sport into women's rights education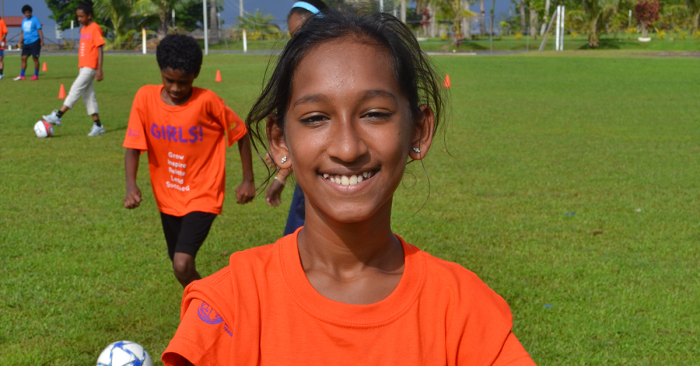 Through their Grow Inspire Relate Lead and Succeed (GIRLS) Program, IWDA partner Fiji Women's Rights Movement (FWRM), utilise sport and other alternative forms of education to nurture a new generation of strong, confident girls in Fiji.
This International Women's Day, FWRM spent an afternoon playing tag rugby, challenging the traditional view of rugby as a boys sport and giving girls a chance to have time on the field exclusively for them. In a press release, FWRM stressed the importance of showing girls they are capable of anything:
"Using sports like rugby is a creative way to help build confidence and also raise awareness on the existing societal perceptions against girls' participation in male-dominated fields."
Increasing women in sport across Oceania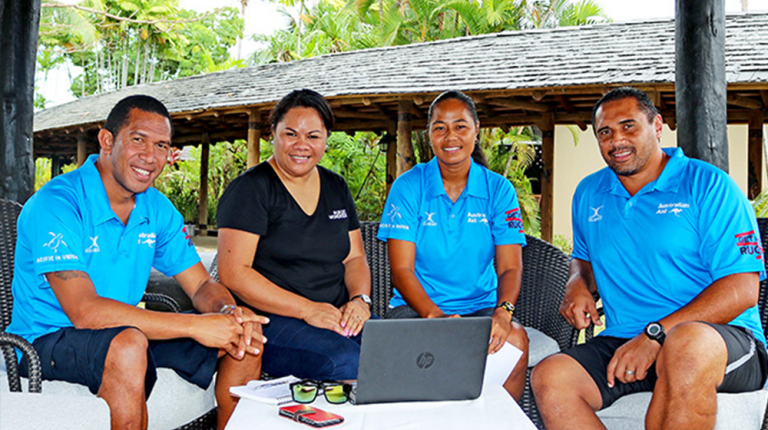 Oceania Rugby are the regional governing body for rugby union that covers 16 teams across the Pacific. Last month, they reinforced their commitment to increasing the participation and leadership of women and girls in rugby across the Pacific in a new partnership with UN women.
In a joint press release, Oceania Rugby President Richard Sapias said that often the perception in Pacific societies is that rugby is a sport for men. By partnering with UN Women, they hope to change these incorrect 'social norms' and support women and girls in rugby to excel.
"Oceania Rugby, World Rugby and UN Women have a shared interest in making opportunities for girls and women to participate in all parts of community life. We want to work together to make sure rugby creates opportunities for girls and women to get the same benefits from being players, coaches, officials and managers as everyone else," said Sapias.
The power of protest across the United States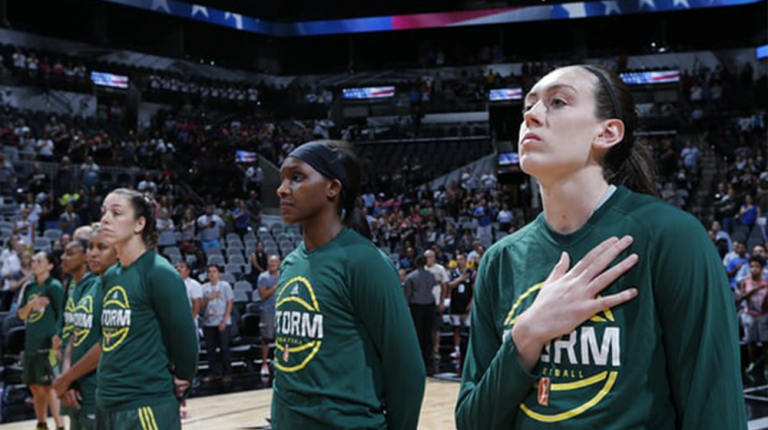 There's been a heap of coverage about prominent NFL players in the United States taking a knee during the national anthem in protest to African American deaths at the hands of the police. But it hasn't just been male athletes taking part in acts of resistance – for over a year, women athletes have been using their platforms to speak out against injustice.
In July 2016, four members of Women's NBA team Minnesota Lynx wore t-shirts emblazoned with 'change starts with us' to support the Black Lives Matter movement. This year, members of the WNBA teams Seattle Storm and Chicago Sky took part in a pre-game rally to support Planned Parenthood. Others, like US soccer player Megan Rapinoe, have been vocal about their support for LGBTQI rights.
Despite the historically male lens our society has used to frame sports, it's been women who have upended the game lately. And what is particularly special about many of these athletes, is that in the absence of decent pay, they are forced to hold down jobs at home and even fundraise to get themselves and their teams on tour. Here's to more coverage, more funding, and more gender equality in sports.