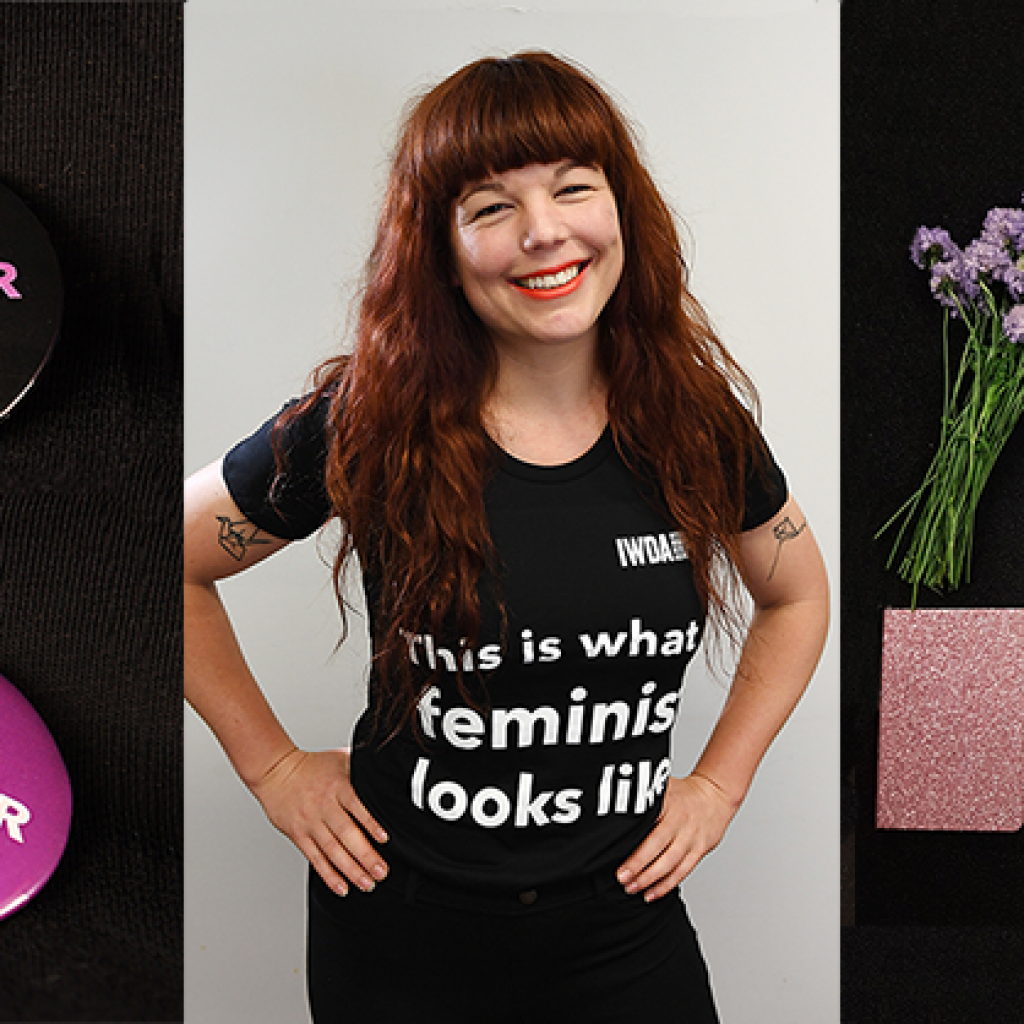 4 Feminist Gift Ideas for $30 and Under
International Women's Day. Women's History Month. The resurgence of the women's movement. There's never been a better time to get into some sweet feminist apparel.
We're really excited to launch our brand new merchandise range – it's all ethically-sourced, locally-designed, and profits are going directly to advancing women's rights in the Asia Pacific region.
Whether it's a uniform for your girl-gang (no matter what age), a gift for a feminist of any gender in your life, or a present from you to you, here are some attractive, affordable ways you can wear your feminist heart on your sleeve.
T-shirts
We're in love with our new t-shirts. They're AS Colour, so they're soft, comfy and have a great fit. The best thing? They come in all sizes, from wee little babies (12 months) up to men's XL. With four colour options and two messages, you're bound to find something that fits your physical and philosophical aesthetic.
Tote-bags
If you're constantly carting around a Coles green bag to fit all your odds and ends in, we have the perfect upgrade. Made from bamboo, one of the world's fastest growing plants, these bags are renewable, biodegradable and quite beautiful. If you're all about a good slogan, then our 'Well behaved women rarely make history' tote will be perfect for you. If you're more of an art lover, our bag by Melbourne-based illustrator Ellen Porteus is probably for you.
Badges
Back in January US Senate Majority Leader Mitch McConnell censured Elizabeth Warren for speaking out against now-confirmed attorney general Jeff Sessions. McConnell said, "She was warned. She was given an explanation. Nevertheless, she persisted."
As fellow 'PerSISTERs', we couldn't agree more – so much so that we've put them on badges we can wear whenever we wake up feeling extra activisty. The badges come in packs of two so you can share with another like-minded PerSISTER in your life.
Magnets
Fancy yourself a bit of a wordsmith? We've created a series of word magnets so you can make your own feminist messages on any metallic surface. There are a myriad of phrases you can make with these, and they're a great way to introduce the concept of women's rights to kids in an interactive, sensory way. Have some feminist fun on your fridge with these magnets featuring words in the theme of women's rights and gender equality.
Some free bonuses
Artwork
After some feminist mindful colouring? This artwork is by Heather Tovey and is inspired by author bell hooks' book 'Feminism is for everybody'. This is a free downloadable artwork, because we believe that feminism really is for everybody.
Card Game
Cards Against Humanity is marketed as a "party game for horrible people". It can sometimes be fun, but we felt it could do with a feminist update – so we found one. It's the Cards Against Humanity you know and probably find a little problematic – but with a feminist twist. This game was adapted from the popular game by blogger Rachel Rayner.
Treat yourself or someone you love this International Women's Day.