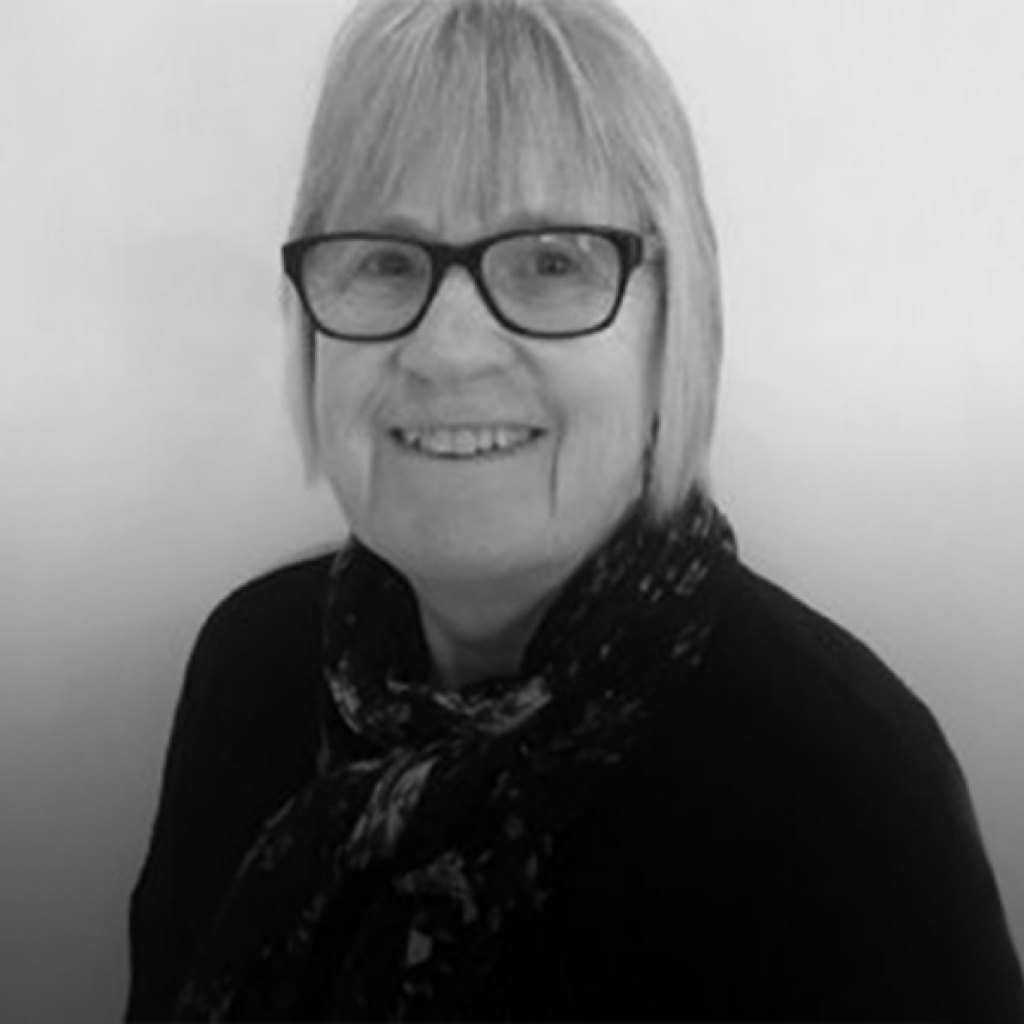 25 years supporting IWDA: "I'm not afraid to call myself a Feminist"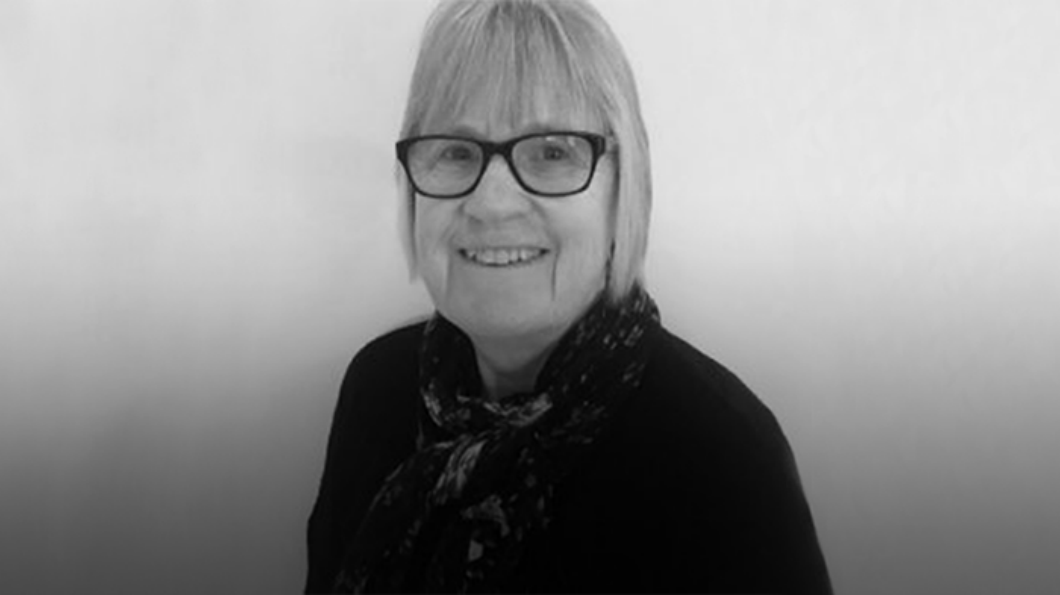 Every Friday, we make a habit of giving a shout-out to some phenomenal women's rights advocates. Some are famous activists. Some are historical trailblazers. And some, like Yabbo Thompson, are just like you and me – strong, passionate people committed to making the world a better place in any way they can.
Yabbo is a passionate human rights and gender equality activist. And, luckily for us, an incredible supporter of IWDA; she's been organising fundraising events to support our partners for over 25 years. Her commitment to the cause blows us away – it's people like Yabbo that keep us going, even on our toughest days.
Here is Yabbo's story.
A feminist growing up in London:
I have long had a passion and concern for global social justice, and I am not afraid to call myself a Feminist. I have had these views since I was young, and when growing up in the UK I became involved in political and advocacy groups.
My career started as a teacher in London Primary schools in deprived areas including teaching English as a Second Language. I also spent two years working in India through Voluntary Service Overseas. I traveled to Australia from the UK in 1975 with my partner intending to work for a while in Darwin but Indonesia's invasion of East Timor diverted us to Melbourne and we ended up living in Tasmania.
In 2003 and 2004, I worked as a consultant including undertaking a report on Tasmania for CEDAW (Convention on the Elimination of all Forms of Discrimination Against Women.) I have also worked with multicultural communities and helped to establish women's support groups for a number of years.
How she came across IWDA:
It was through TASDEC Global Learning Centre (now called A Fairer World, which I coordinated for 14 years) that I first came across IWDA in 1991. I began by organising interactive stalls at a shopping centre an in the local mall, raising funds and awareness for IWDA around International Women's Day.
I have long believed that smaller is better and IWDA demonstrates its effectiveness in how it works with project partners and campaigns on issues. I have met wonderful IWDA women over the years and believe their work is vital – it is about women supporting women, demonstrating the central role they play in development.
I have had opportunities to meet many inspiring women, including IWDA project partners Helen Hakena from Bougainville and Tran Thi Lanh from Vietnam. It was very moving the year that I took Tran Thi Lanh to meet Indigenous women at KARADI-an Indigenous Women's cooperative based near Hobart. It's these kind of connections that are so important to make.
I have now been organising events for IWDA, in collaboration with others, for over 25 years. I would like to mention some I have collaborated with, including; Belinda Kendall-White, Jane Bange, the many others who have contributed to IWDA events over the years but most particularly my family.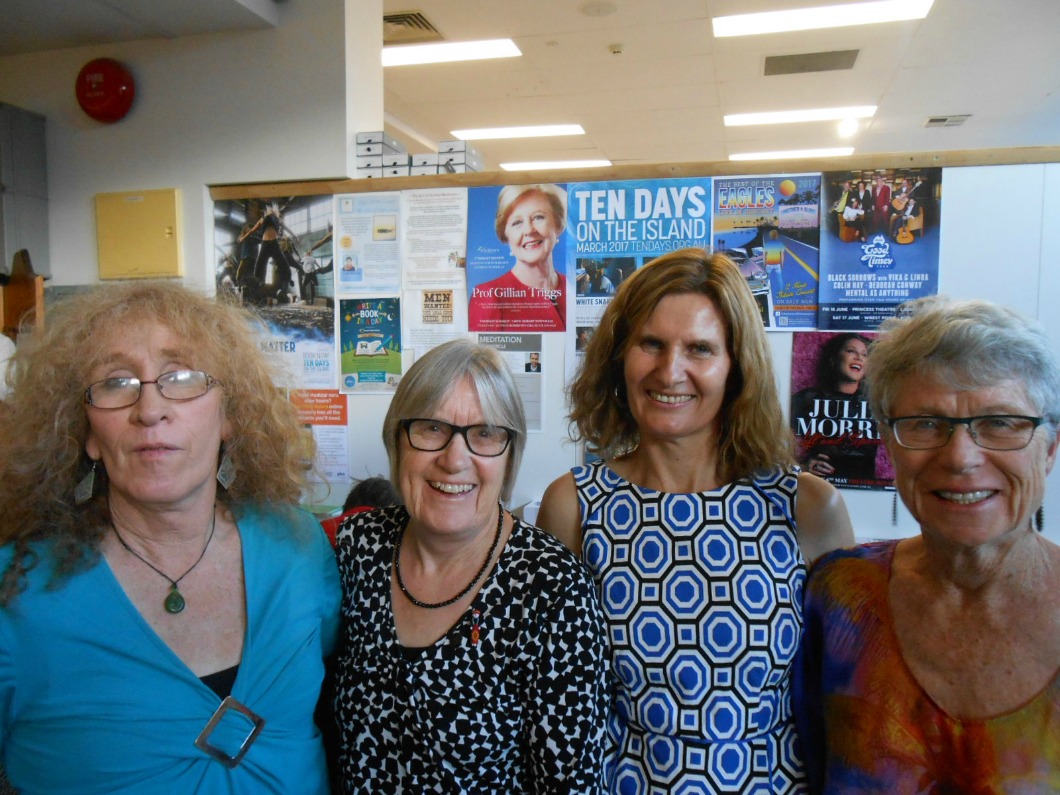 IWD event, left to right: Martine, Yabbo, Heather and Belinda
Every year we hold an International Women's Day breakfast or afternoon tea in my home. We have also organised special school assemblies for IWDA project partners, inter-school forums as well as holding stalls and attending events to promote IWDA's work. All of these activities have given opportunities to increase awareness about IWDA's work.
YABBO'S FUNDRAISING TIPS:  
When organising fundraising events it is helpful if you find a venue like a café in a bookshop (Fullers Bookshop in Hobart) as we have for the last 4 years and to work in collaboration with another organisation, in our case, Amnesty International Australia. When you live in a smaller place, it makes sense to share events and resources, although this is not always easy. I enjoy the challenge of trying to bring people together.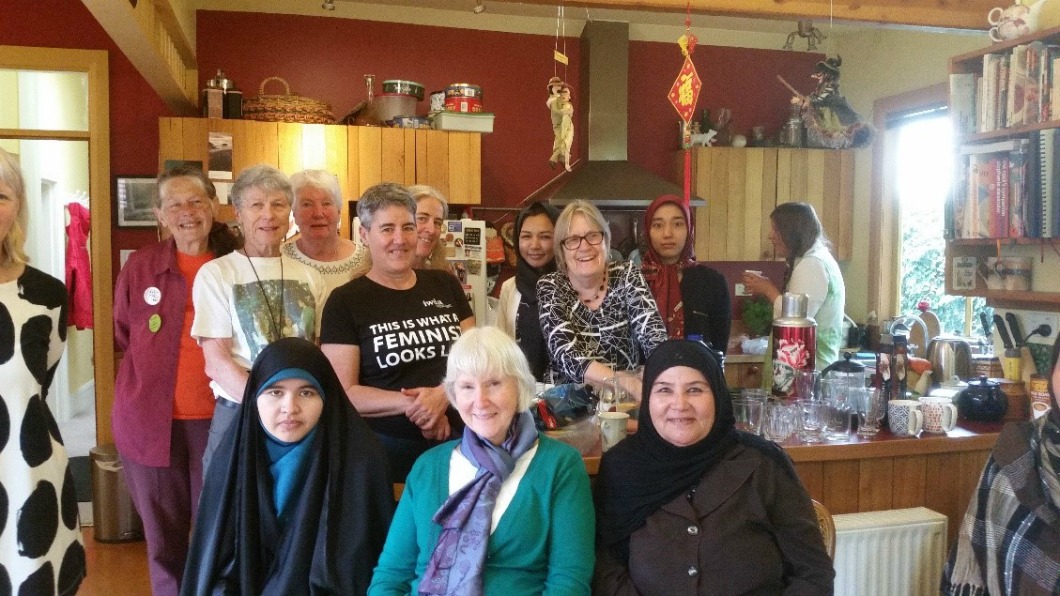 It is important to meet with others and be part of raising awareness and understanding as well as raising funds where appropriate. Fundraisers are important, but they must be accompanied by information and education.  We are living in a country currently mired in ignorance and misinformation or otherwise we would have a sizable aid program (The UN have asked for contributions from member countries to be 0.7% of GNP and ours is now down to about 0.23% of GNP having never reached 0.7%. The nearest was with the Fraser Government when it rose to 0.53% of GNP).
We need to recognise that we live in an interdependent world, and we have a responsibility to help overcome poverty and injustice wherever it occurs.
---
Fundraisers like Yabbo are truly inspiring. If you would like organise a fundraiser for IWDA to support women's rights in our region, please get in touch at iwda@iwda.org.au. We look forward to working with you to make your fundraiser a great success.