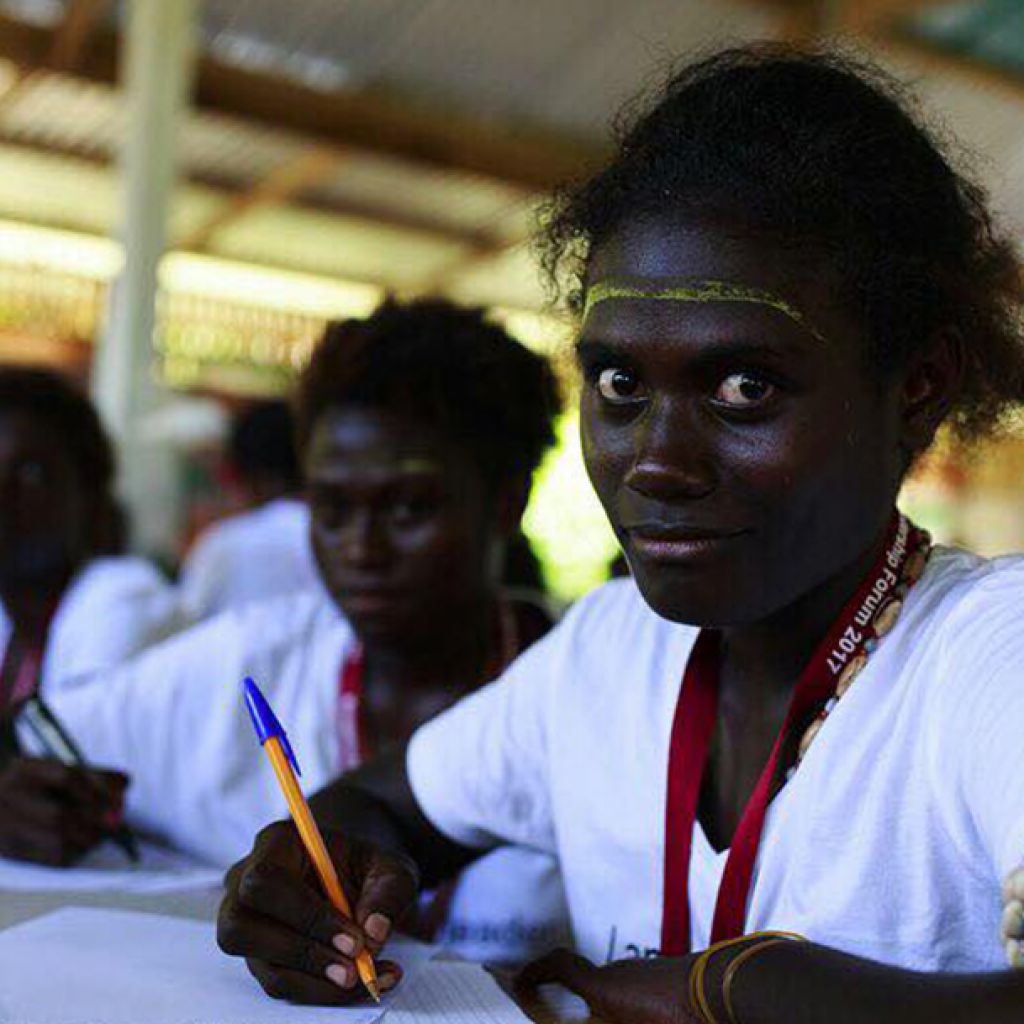 How much do you know about Bougainville?
While the Autonomous Region of Bougainville is technically a part of Papua New Guinea, it has an identity all its own.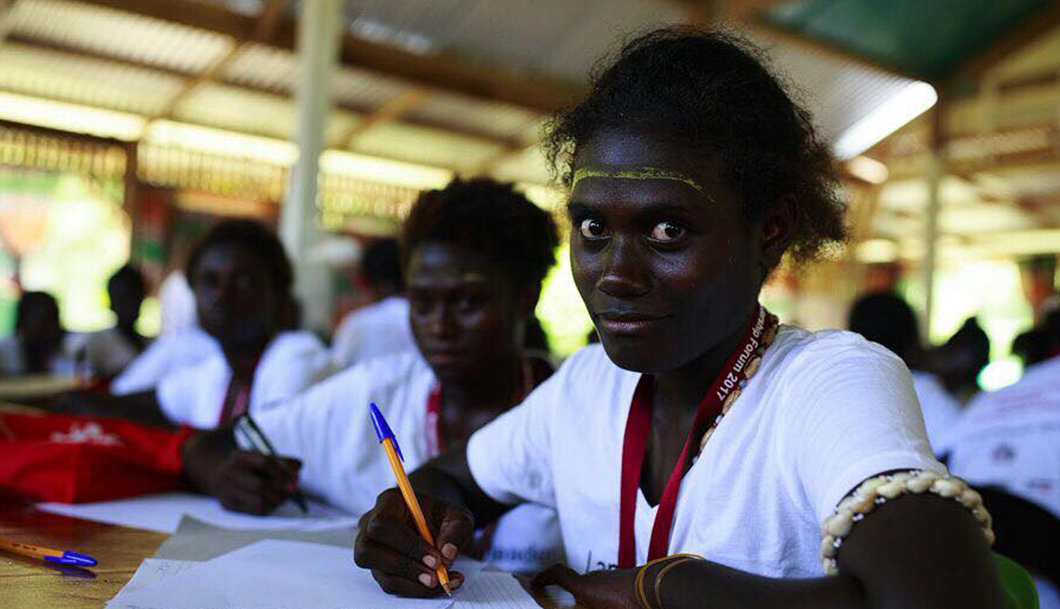 Australia is one of the many countries that make up the Asia Pacific region, a diverse part of the world ranging from island archipelagos, snow-capped mountain villages, and lush rainforests to huge cities, bustling streetscapes and religious meccas. But beneath the Lonely Planet blurbs and holiday snaps is a region rich in complexity. This seven-part series will examine the countries and regions we work in on a level you might not often be exposed to.
While the Autonomous Region of Bougainville is technically a part of Papua New Guinea, it has an identity all its own.
Here are 10 things you probably don't know about Bougainville.
1. Bougainville is an autonomous region within Papua New Guinea
While geographically part of the Solomon Islands archipelago but politically part of Papua New Guinea, Bougainvilleans are – as their name suggests – autonomous to a degree. They have their own government, the Autonomous Bougainville Government, which was established in 2000 following a peace agreement between the Government of Papua New Guinea and the Bougainville Revolutionary Army. Despite this, Bougainvilleans still vote in Papua New Guinea's elections, and are financially supported by Papua New Guinea.
2. A 10-year Civil War killed huge portions of the population
Following the establishment of Panguna Mine, what would become the largest copper mine in the world, disputes began over both the environmental and social impacts. This eventually triggered talk of independence, led by the Bougainville Revolutionary Army, and when the Papua New Guinea Defence Force stepped in to stop it, civil war quickly erupted. The war in Bougainville has been recognised as one of the bloodiest, deadliest and most destructive conflicts in the South Pacific since World War II. Although exact numbers are unknown, it is estimated that between 10,000 – 15,000 Bougainvilleans lost their lives, and over 60,000 were displaced. With a population of fewer than 200,000, this significantly impacted the regions's future.
3. Women played a huge role in achieving peace
Much of Bougainville's infrastructure was destroyed during the years of conflict, and essential services like health care and education were crippled. Women's groups played a pivotal role in negotiating for peace and in bringing an end to the conflict in Bougainville. In communities that are ancestrally matrilineal, women used their traditional status as mothers of the land to instigate peace talks within their communities. As their influence grew, women played a key role in formal peace discussions at a regional level. Many of these women still work in leadership today; after working directly to end the civil war that continued to claim lives after the conflict, Rose Pihei became a founding member of IWDA partner Bougainville Women's Federation.
4. They've recently achieved gender parity in community parliament
Despite the key role women played in ending the conflict, in the years following they were still largely shut out of formal leadership positions. Last year, a new Act took a huge step towards fixing this. At a community level in Bougainville, districts are further broken down into Wards. Each of these wards has a Chair and a Vice-Chair – and as of last year, each Ward must have an equal number of men and women. IWDA and our partners will be working with some of these women to support them in their new roles.
5. Women face staggering levels of violence
Both during and post-conflict, women faced significant disadvantage and rights abuses. During the conflict both sides used rape, humiliation, and forced marriage as weapons against women and their communities. Post-conflict, women and children continue to experience incredibly high rates of violence – a recent study found 80% of men reported perpetrating physical and/or sexual intimate partner violence. IWDA partner Nazareth Centre for Rehabilitation works in Bougainville to respond to gender-based violence through safe houses, counselling and referrals. They also run prevention programs and raise awareness among both women and men in rural communities.
6. Women's organisations do amazing work – often with basic resources
For the women's rights organisations we partner with in rural areas of Bougainville, there is no such thing as a 9 – 5 workday. With intermittent electricity, unpredictable seas, poor roads and expensive travel, their schedules have to be very flexible. Some days, they start at 4am, when the seas are quiet for travel. Other days, they work until 10pm, making the most of their electricity generator to write reports. On top of missing their families, these phenomenal women must organise care for their children, which is usually picked up by extended family members. They make huge sacrifices to ensure no matter how rurally they live, all women are supported.
7. Climate refugees are seeing migration increase
It's no secret that the rising sea levels and increase in natural disasters are starting to have a serious impact on the Pacific. With many islands typically low-lying atolls, loss of land is a very real problem – and it's seen an increase in movement from some of Bougainville's smaller islands. The Carteret Islands sit away from Bougainville Island, but are counted as part of the Autonomous Province. Set only 1.5 metres above sea level, storm surges are already seeing loss of homes and vegetation. With no cash economy, the loss of vegetation, including crops, means that eventually, many of these people will have to leave their ancestral lands – and some already are leaving. Tulele Peisa is a grassroots group that has been organising relocation to the main island since 2006.
8. They're voting on independence in 2019
In 2019 the Autonomous Region of Bougainville will hold a referendum on Bougainville's independence from Papua New Guinea. The referendum is a central provision of the peace agreement which was signed in 2001 in response to a deadly civil war that lasted for ten years. The referendum is an important step for Bougainville to determine its future. Our partners are working on preventing issues raised from generating renewed conflict. Bougainville Women's Federation is working with women across the region support a peaceful and effective referendum process. Through voter education, they are educating communities, particularly disadvantaged groups, on their democratic rights and the significance of the referendum. Nazareth Rehabilitation trains community leaders on peace building skills which will also support a more peaceful process.
9. Male advocates play an important role in the women's movement
To end violence against women, we need to challenge the norms that perpetuate, rationalise and normalise attitudes that allows violence to occur. Engaging men to prevent and address violence against women and working together is essential to make lasting change. This is a key part of the work of Nazareth Rehabilitation Centre. Male advocates visit schools and other community groups and run workshop series that deal with men's health, perceptions of women, and how to live a life free of violence. By targeting boys early, they're raising a new generation of men who respect the rights of women. Male advocates work together with Women Human Rights Defenders on various initiatives and programs, they lead by their own example and act as role models for gender equality in their communities.
10. They have a thriving network of Women's Human Rights Defenders
Women Human Rights Defenders play many roles, including regularly putting their lives on the line by standing between women and their abusers. Women's Human Rights Defenders take women into their homes, offer them a place to stay, someone to talk to, and advice on where and how to seek help. They also work with local governments and community leaders to improve how they support women and prevent further violence. On 6 March 2017, 271 women activists from across Bougainville came together for a five-day forum to discuss the successes and challenges of being Women Human Rights Defenders.