A Journey of Regional Solidarity and Feminist Power
Women Deliver 2023 - IWDA Wrap Up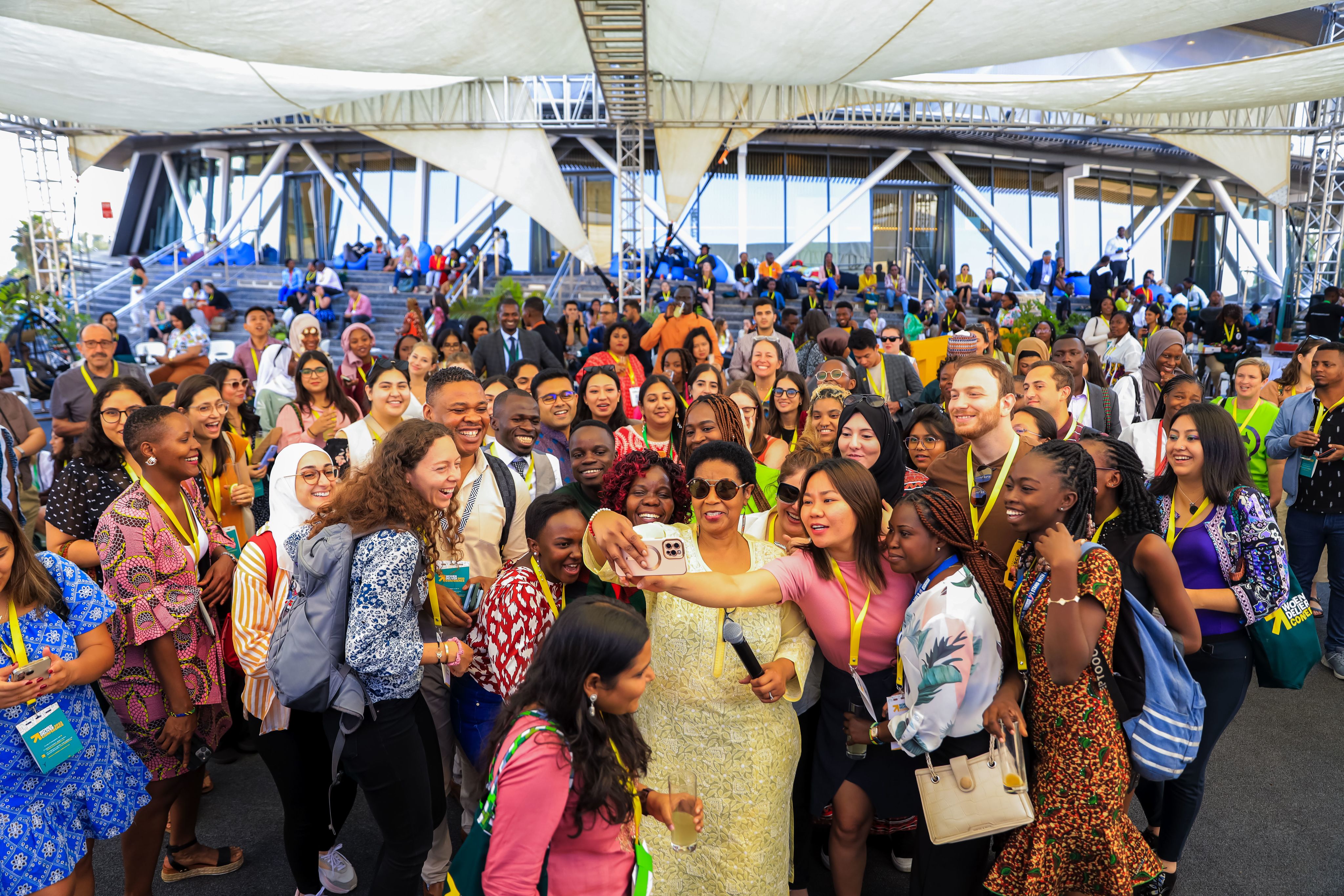 Last month more than 6000 feminists gathered in Rwanda's capital for Women Deliver 2023 – one of the world's largest multi-sectorial conferences on gender equality.
This significant gathering was more than a meeting. It was a powerful opportunity to strengthen feminist movements and plan our collective action in the face of rising backlash.
Women Deliver worked in partnership with Regional Convening Partners to mobilise and bring regional gender equality advocates and activists in conversation before, during and after the conference in Kigali. The Victorian Government, in partnership with the Australian Government, were this year's convening partner for the Oceanic Pacific region.
The region hosted two convenings, one in Fiji and the other in Melbourne that called upon all feminists in the region to strategically and collaboratively create an outcomes statement on the issues that mattered most to their communities.
The Oceanic Pacific Regional Outcomes Statement detailed 12 priorities of importance to advancing the rights of women in all their diversity across the region.
This statement then provided feminists traveling to Kigali for Women Deliver 2023 with a solid foundation to advocate for the 12 priorities on a global stage.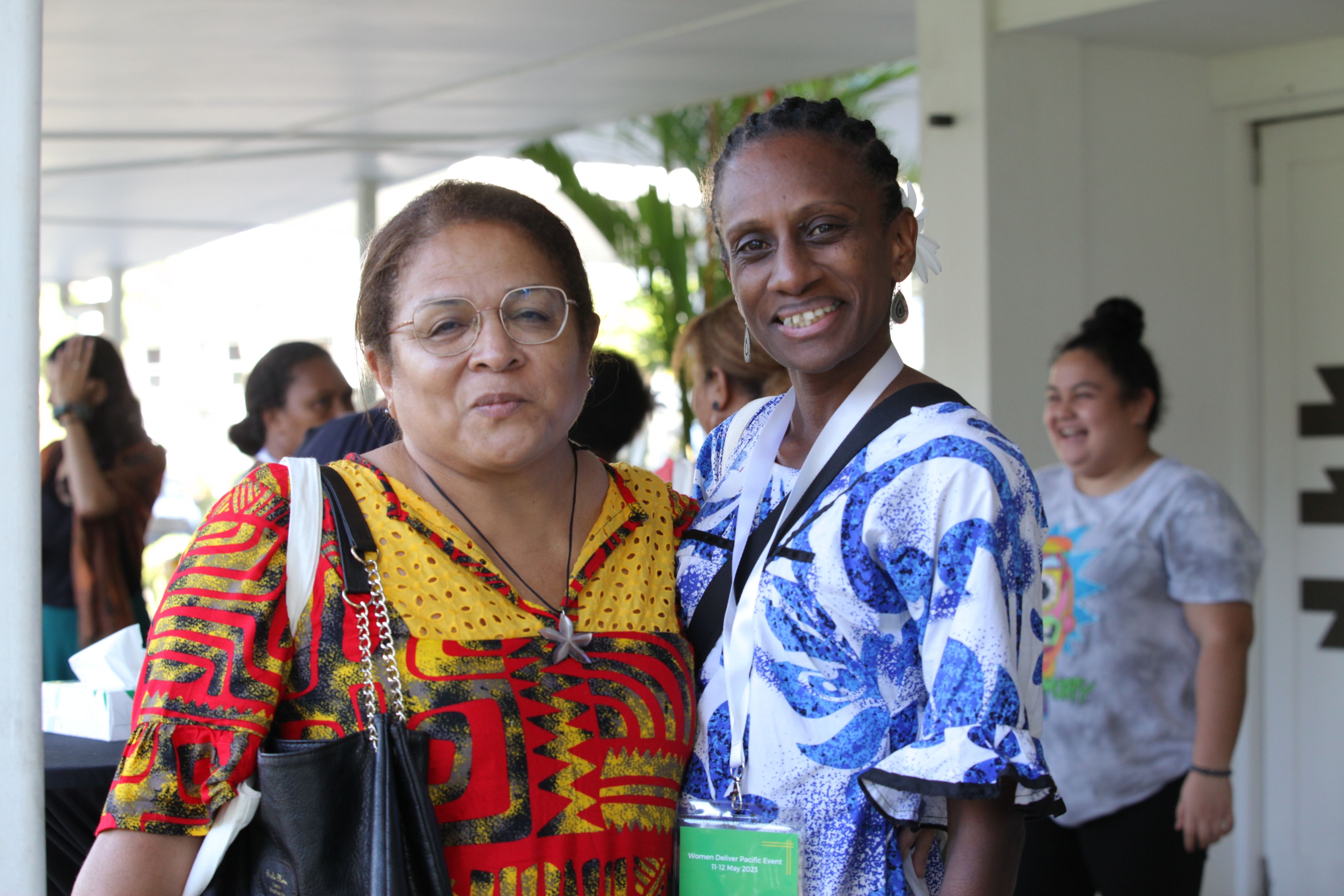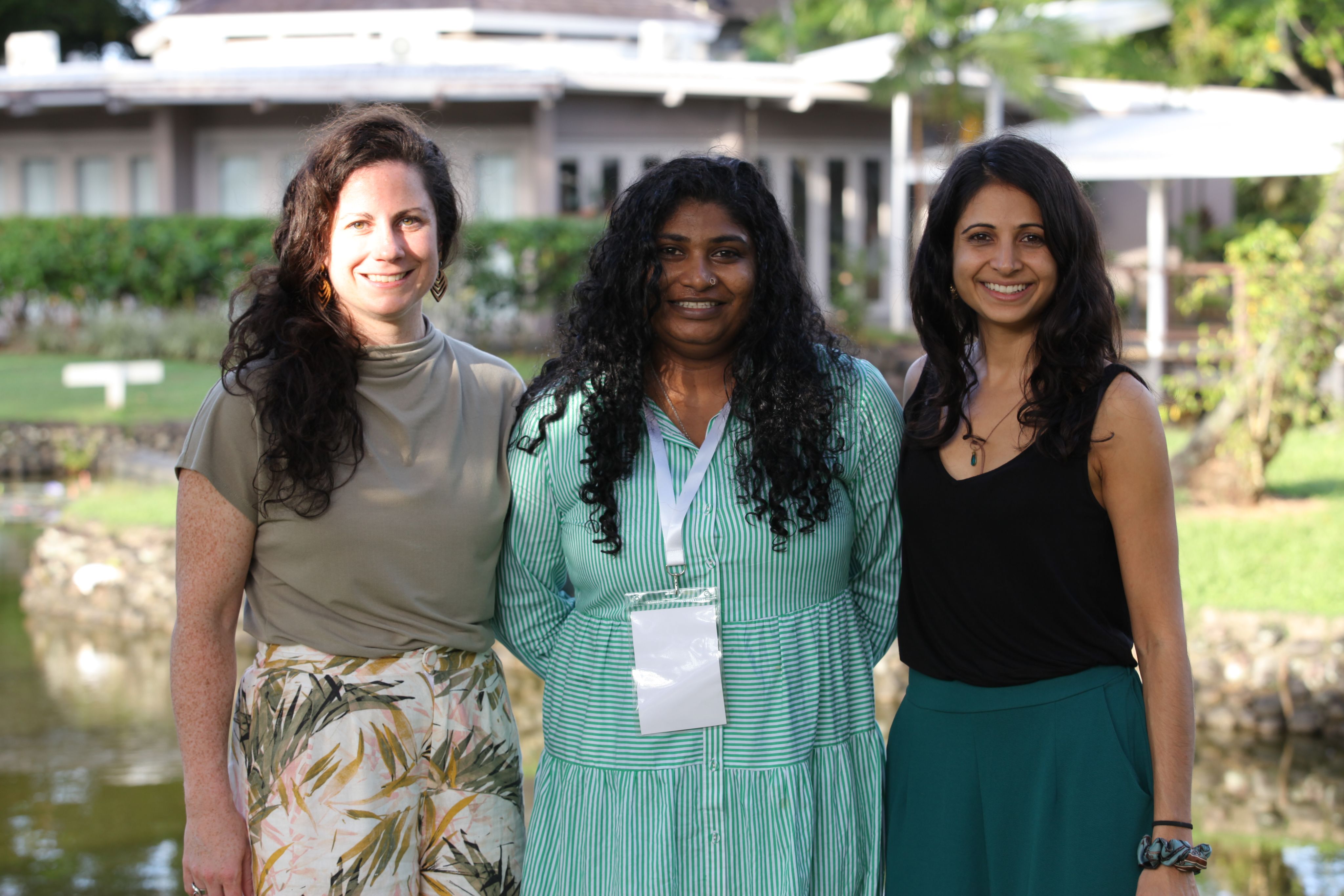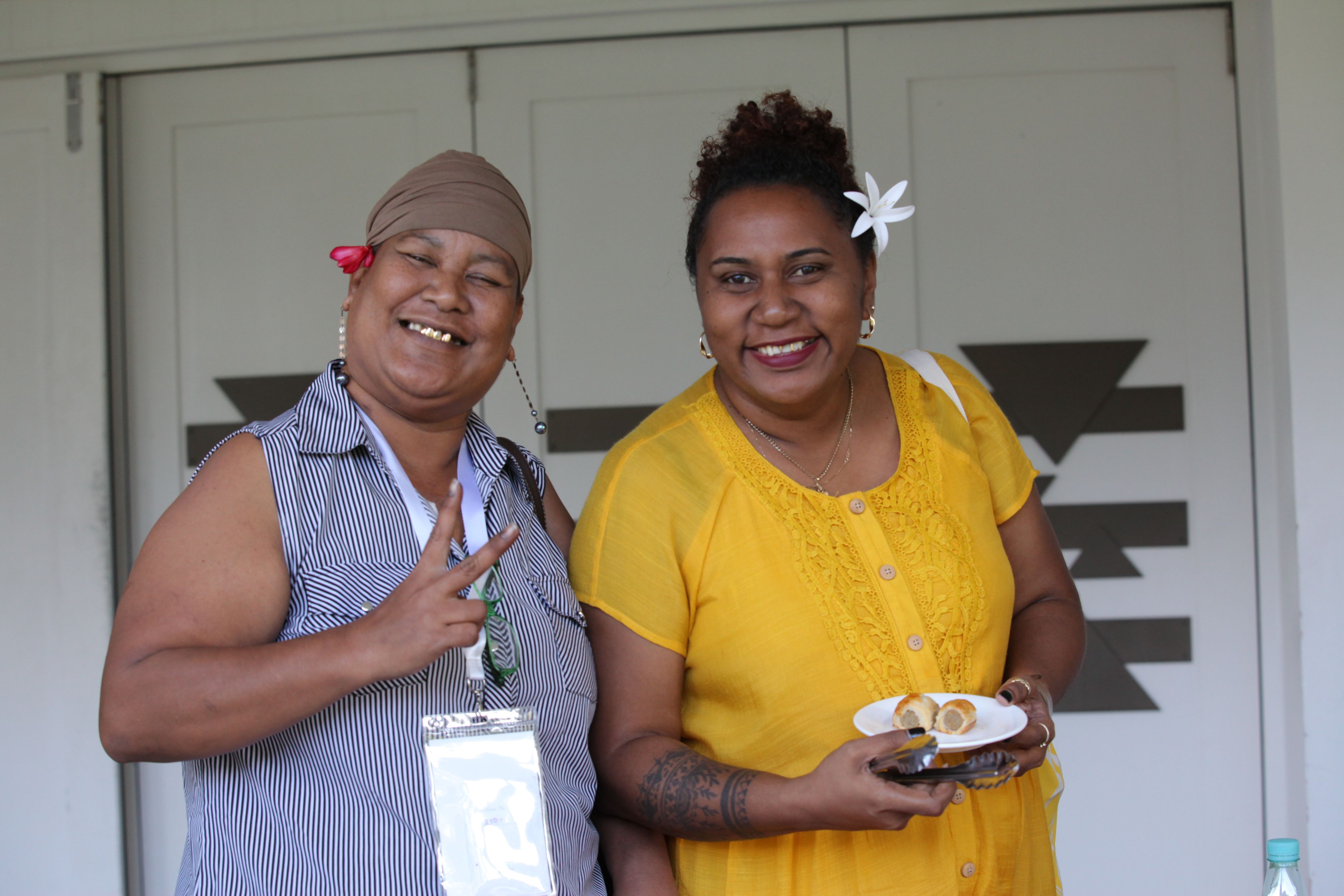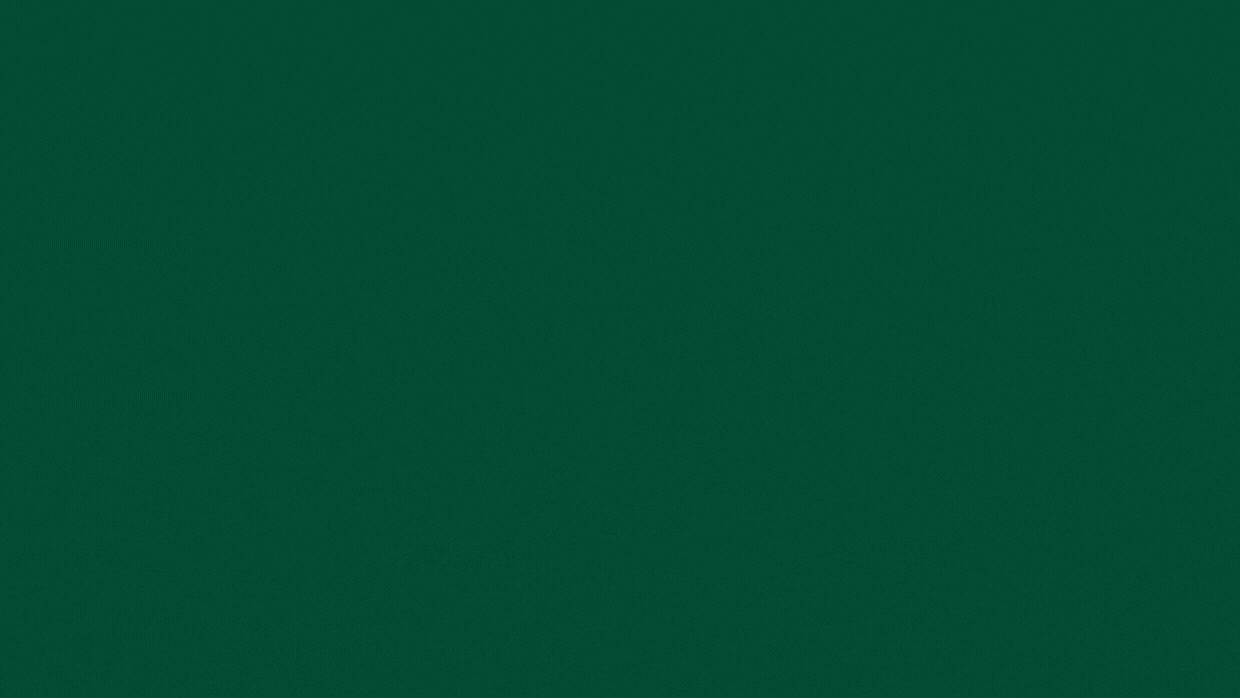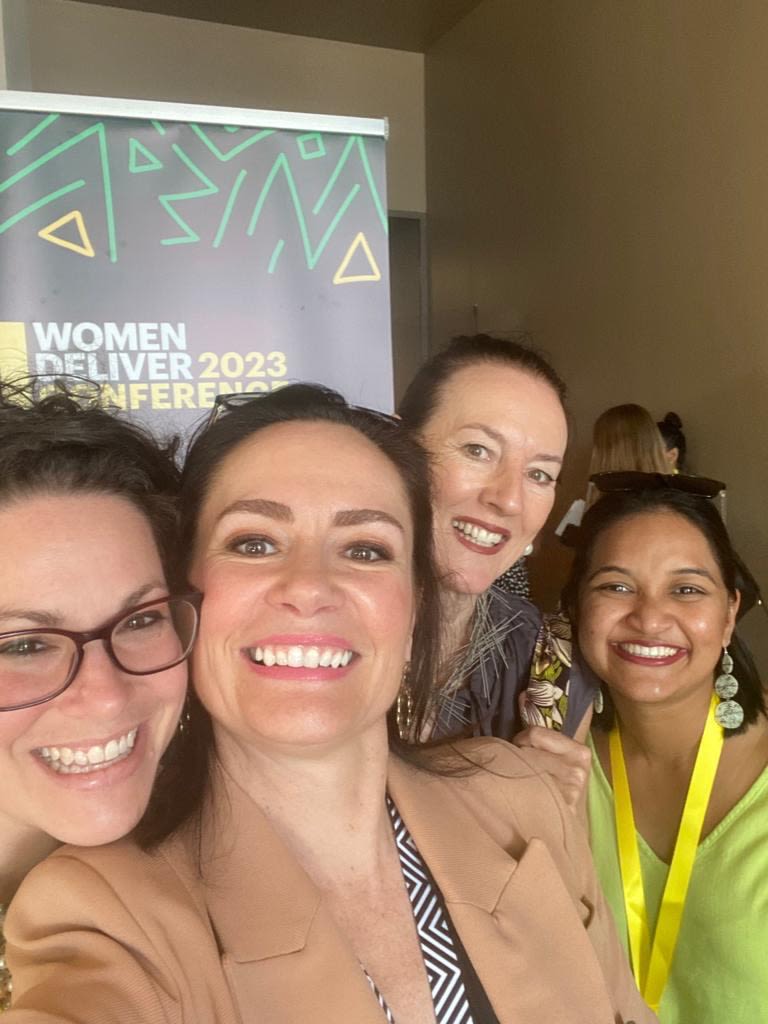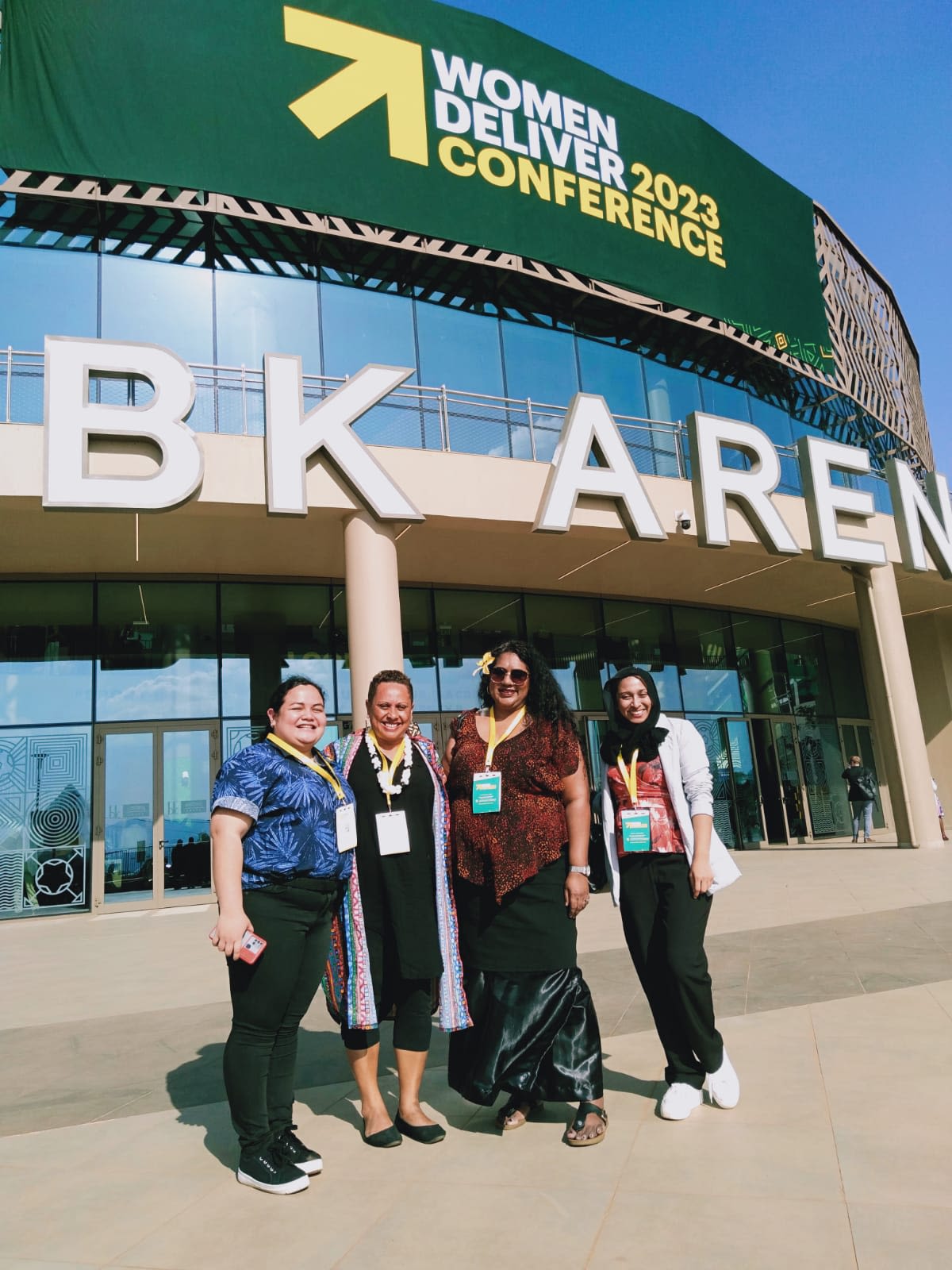 IWDA was proud to play a role in facilitating the largest ever cohort of Pacific delegates to attend a Women Deliver conference.
While so much of movement-building happens across countries in front of computer screens, Women Deliver offered a chance for us to do this in person for the first time in years and re-energised us along the way.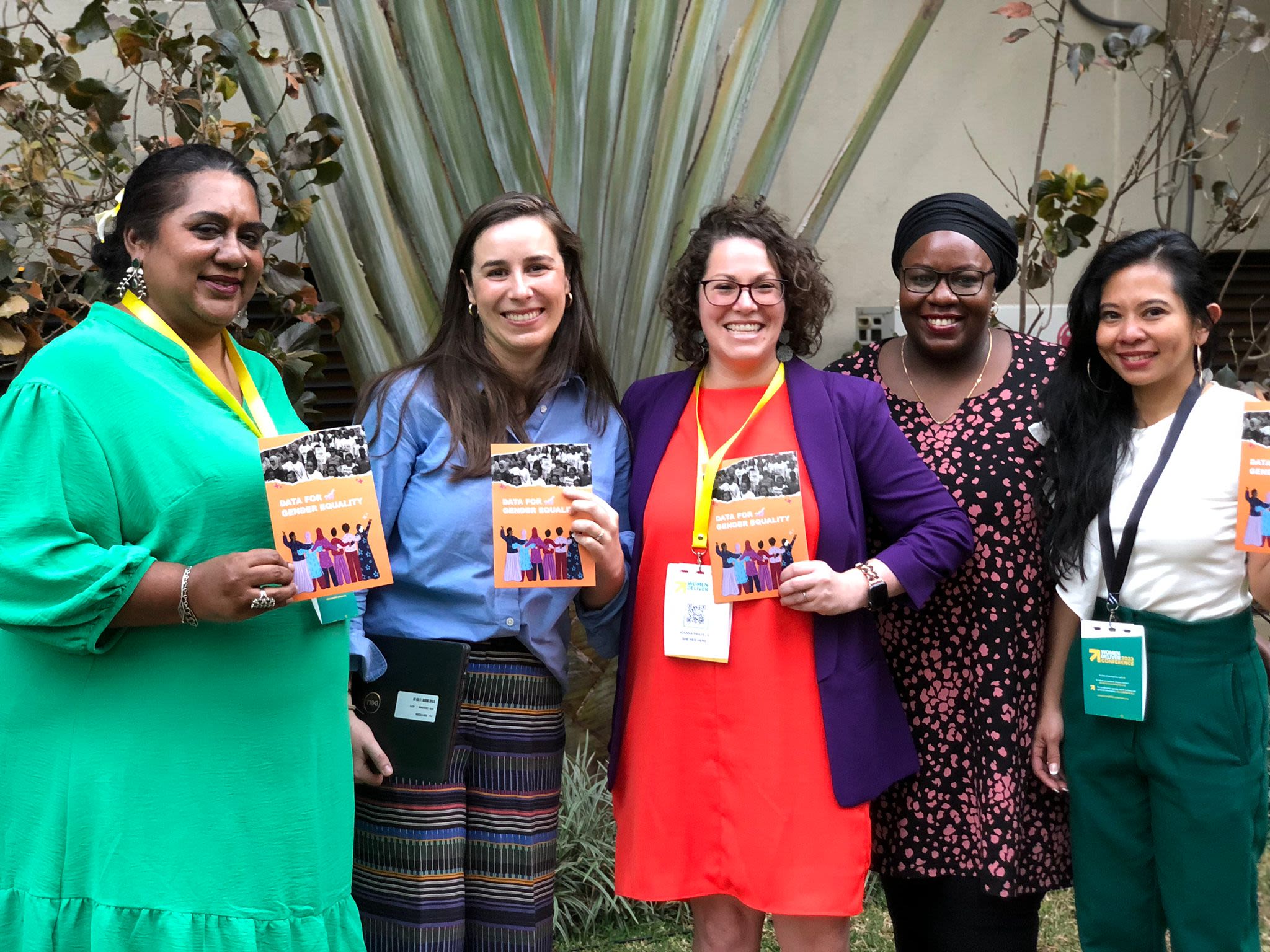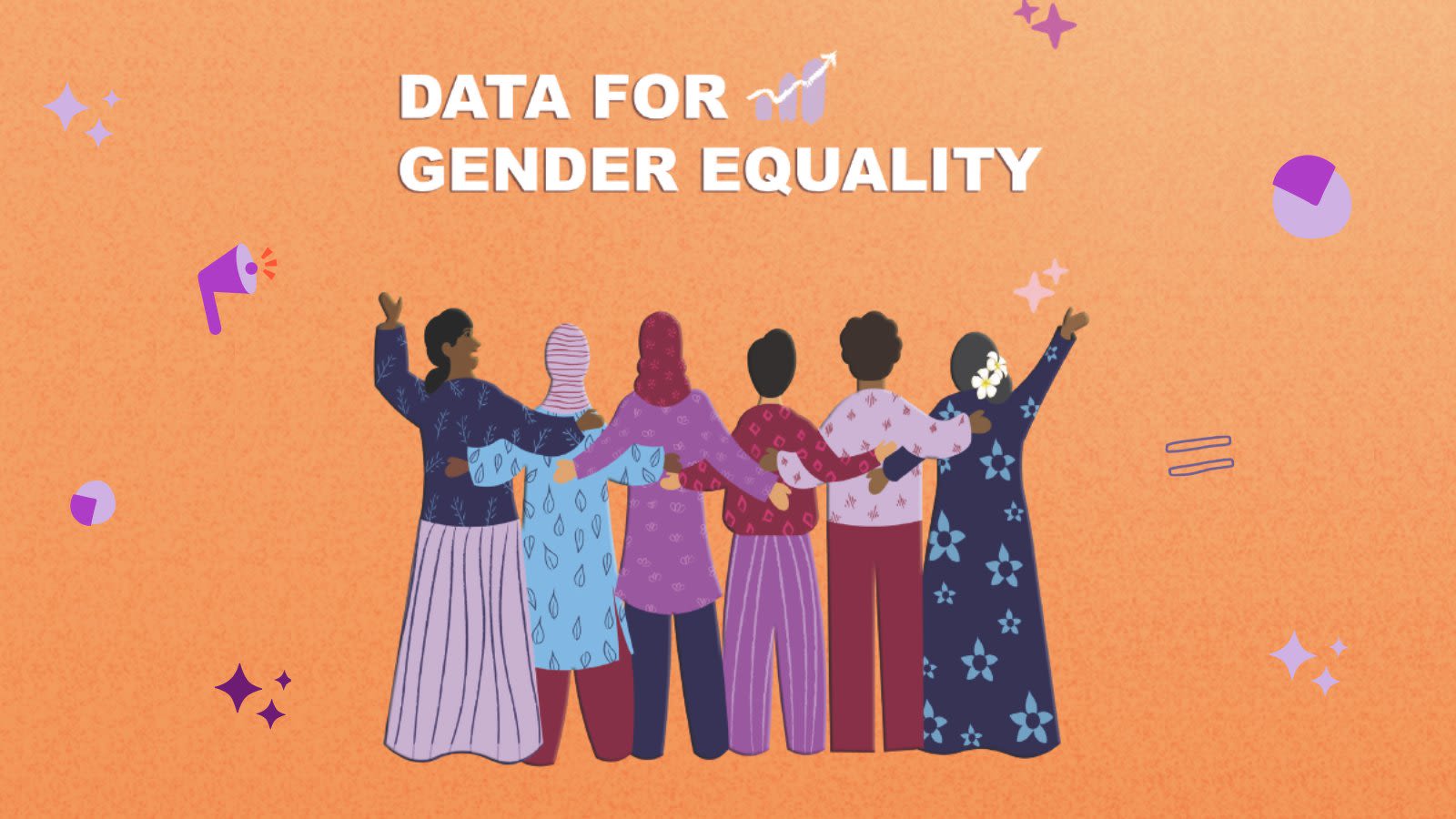 We dare you to fund feminist data!
Ahead of WD2023, IWDA collaborated with Global Women Fund to host a reception asking the question "Can Feminist Philanthropy Change the World without Feminist Data?".
IWDA and its flagship data program Equality Insights launched it's very first zine titled "Data for Gender Equality". It featured powerful insights, offering a unique perspective on the critical role of data in advancing gender equality worldwide.
This zine was the result of a collaborative effort with incredible data and gender equality organisations; Data2X, DIVA, Equal Measures 2030, Fiji Women's Rights Movement, Gender and Environment Data Alliance, PARIS21 and WEDO.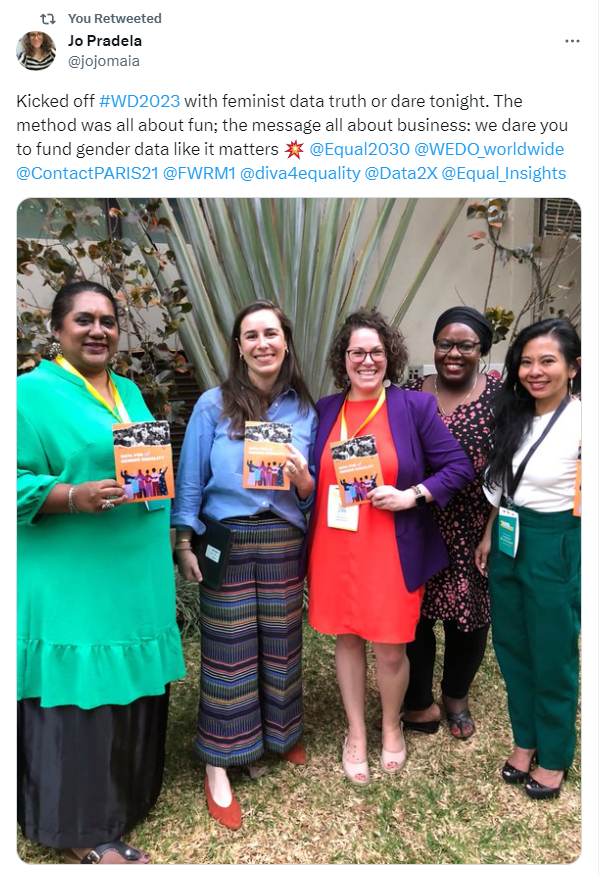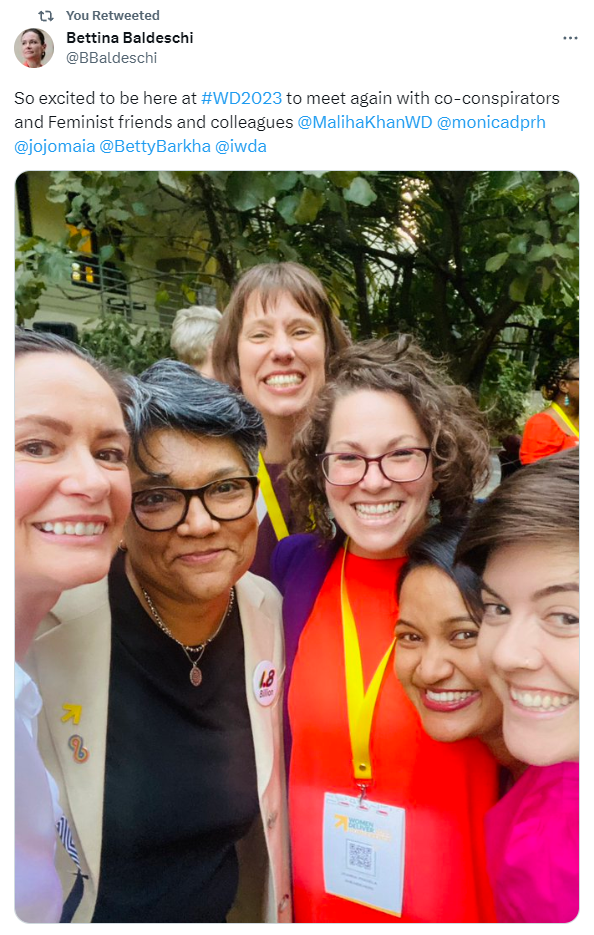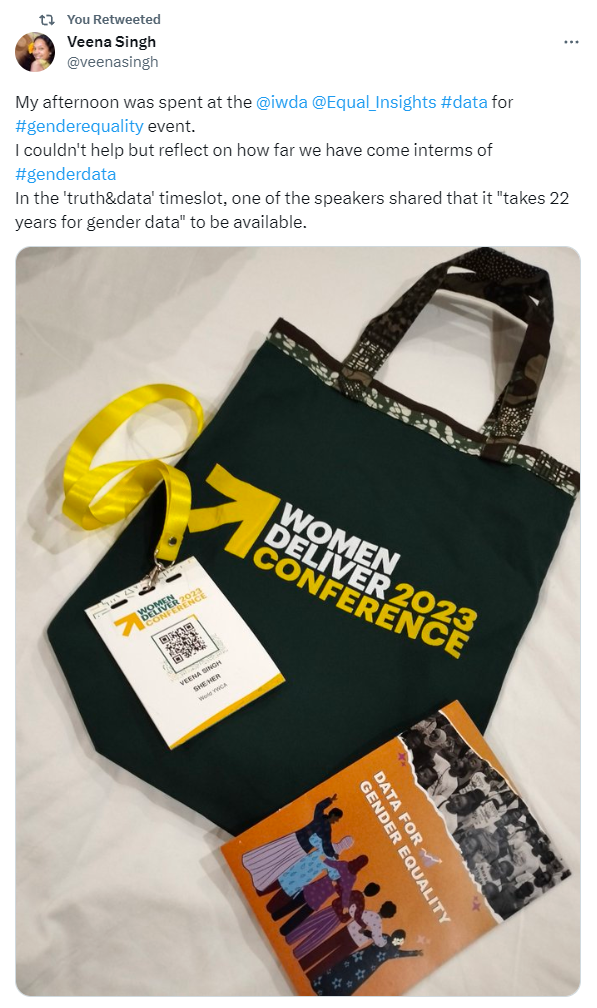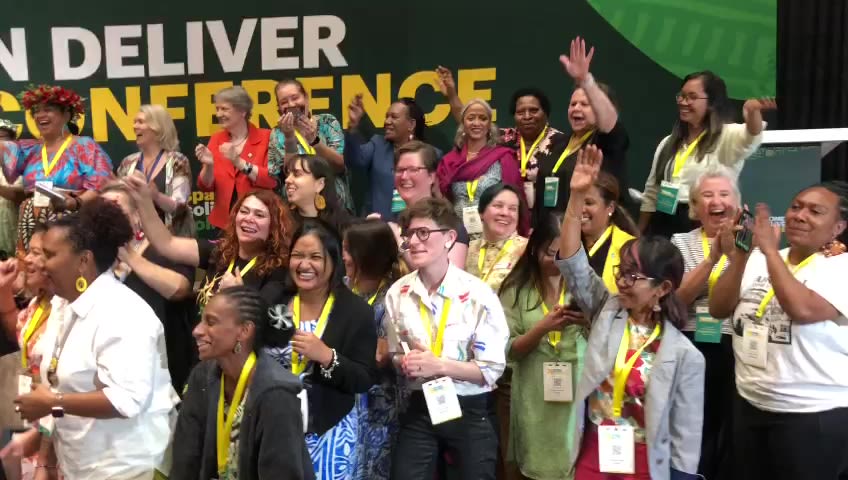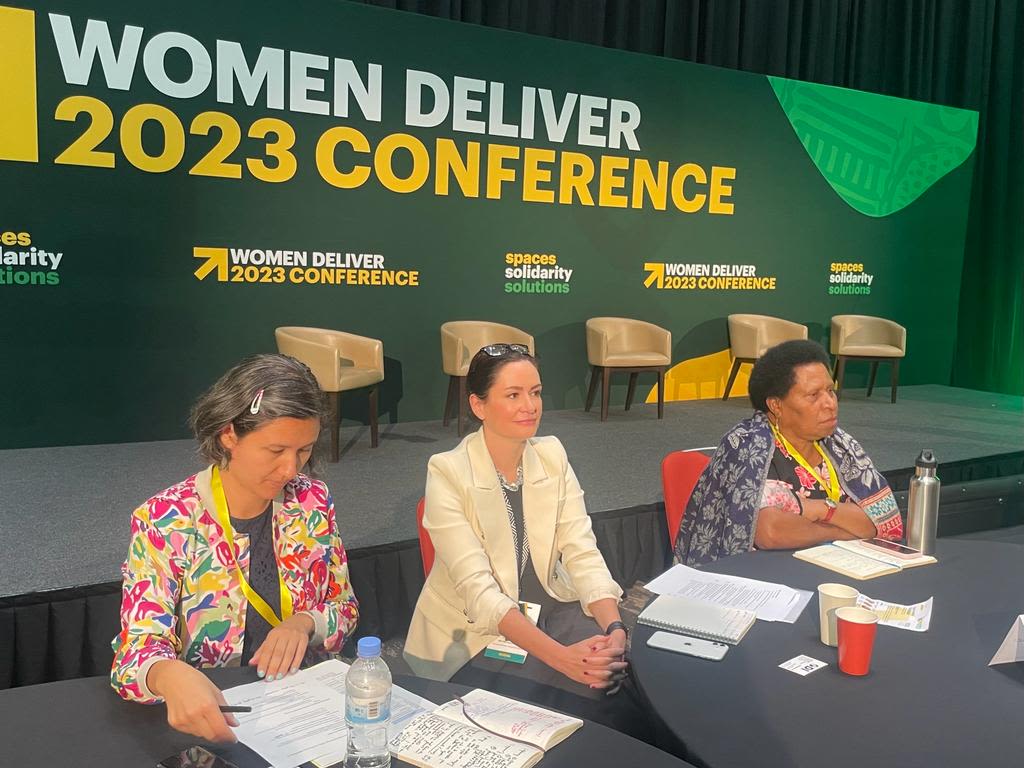 We need to fund feminist movements like we want them to win.
On the first day of the conference, IWDA CEO Bettina Baldeschi joined Ambassador for Gender Equality France Delphine O and Voice for Change Director Lily Beso'er at a concurrent session on funding feminist movements.
The session covered why funding feminist movements matters and how funding should empower, not restrict.
"When we talk about resourcing feminist movements, the how matters just as much as how much"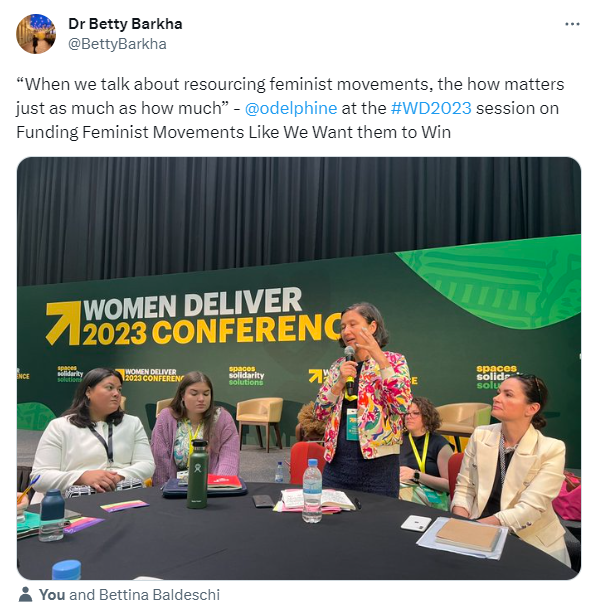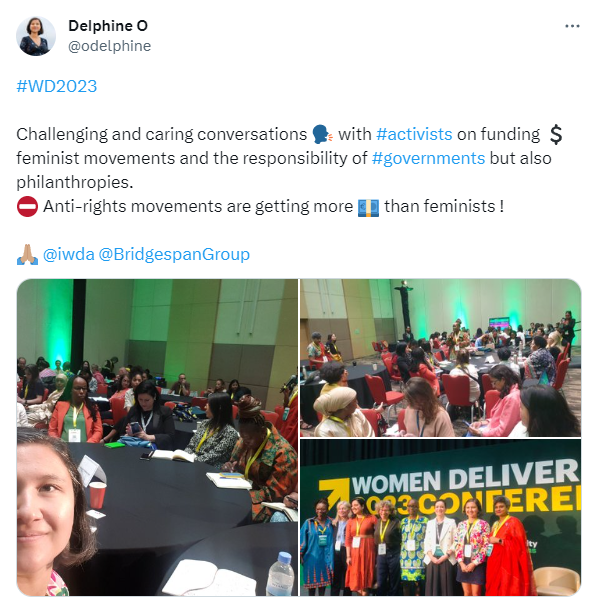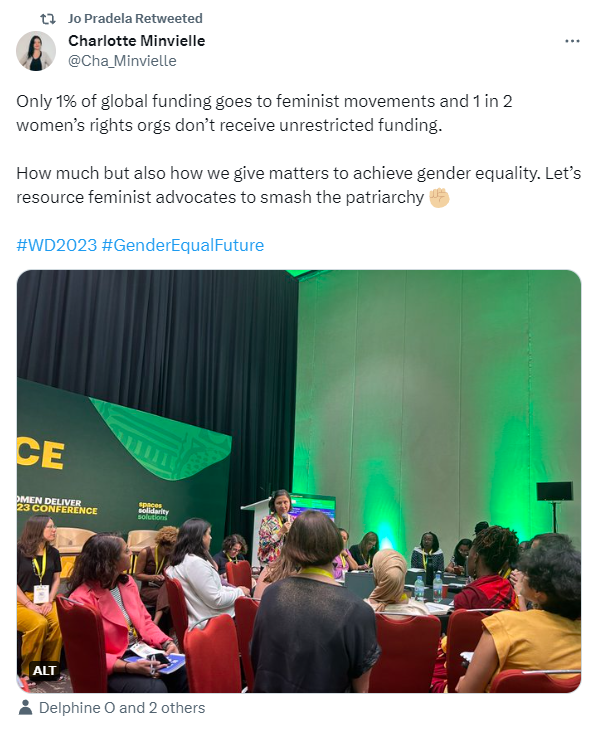 Regional solidarity is the only way.
In the next session on regional solidarity, the IWDA team and Pacific delegation shared their experience of cross-movement strength and how the convenings provided a safe space for diverse feminists to align and organise.
We can only achieve equality within the region by uplifting and standing in solidarity with all the Oceanic Pacific women fighting on the frontlines.
"Our women are fighters and we want change. This year we have one shot. In this referendum we must succeed. We must be visible and heard"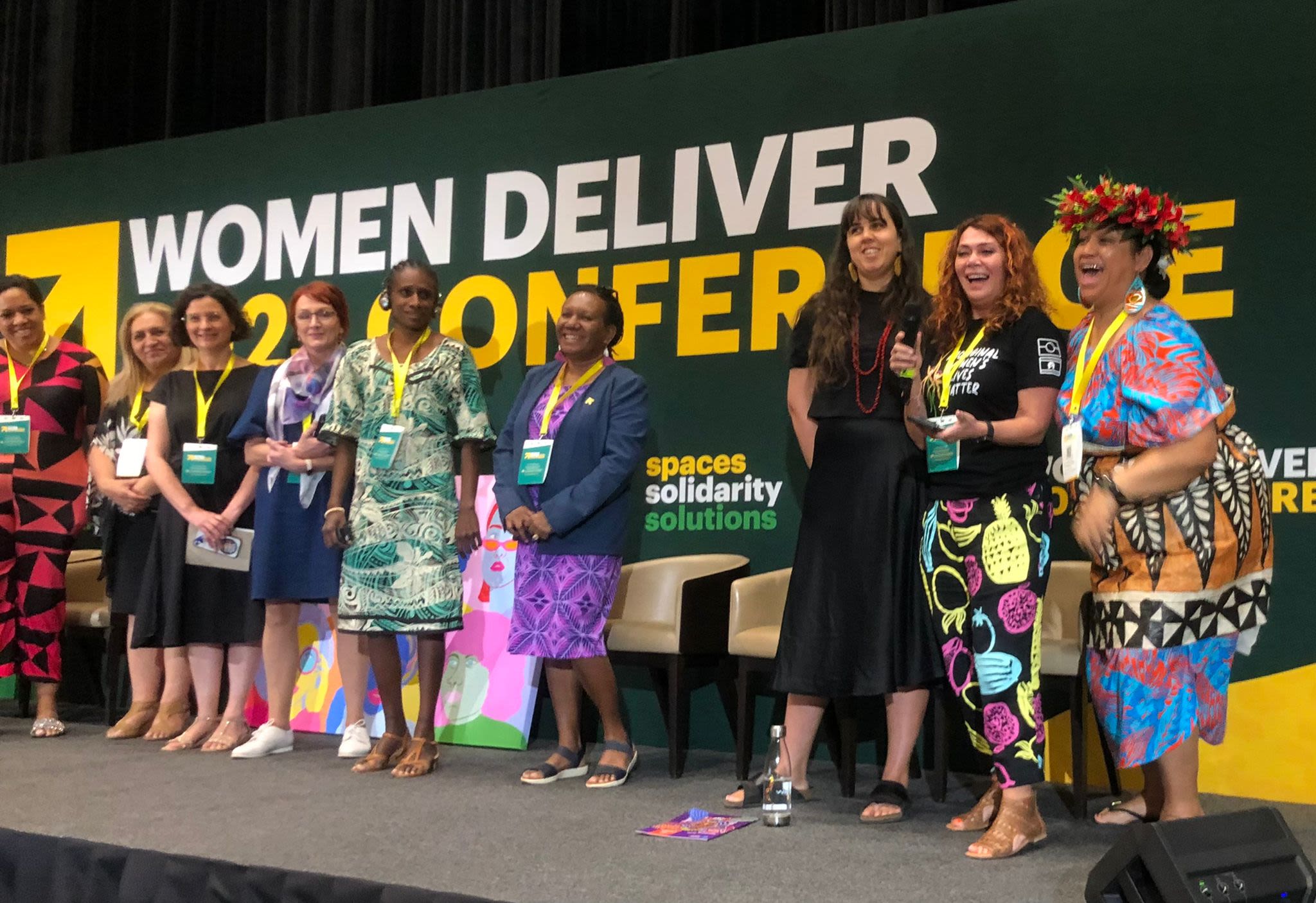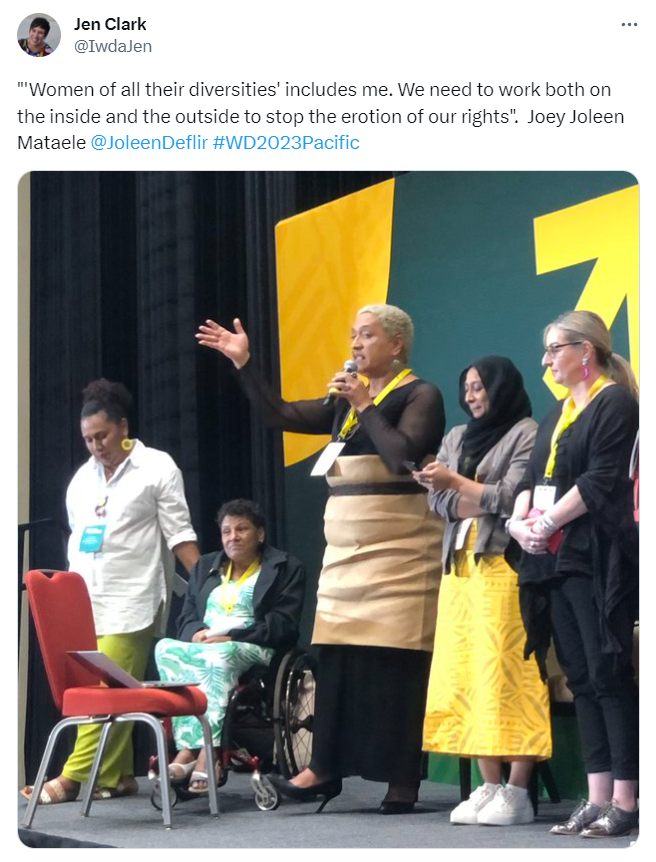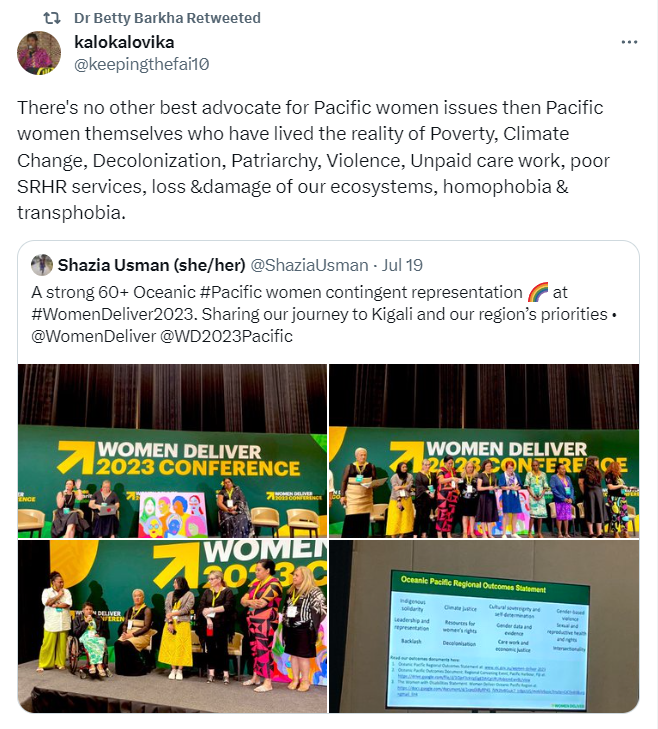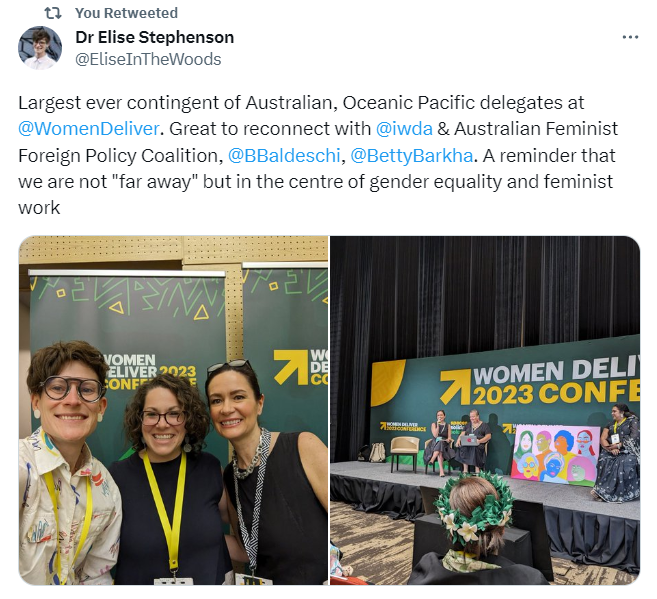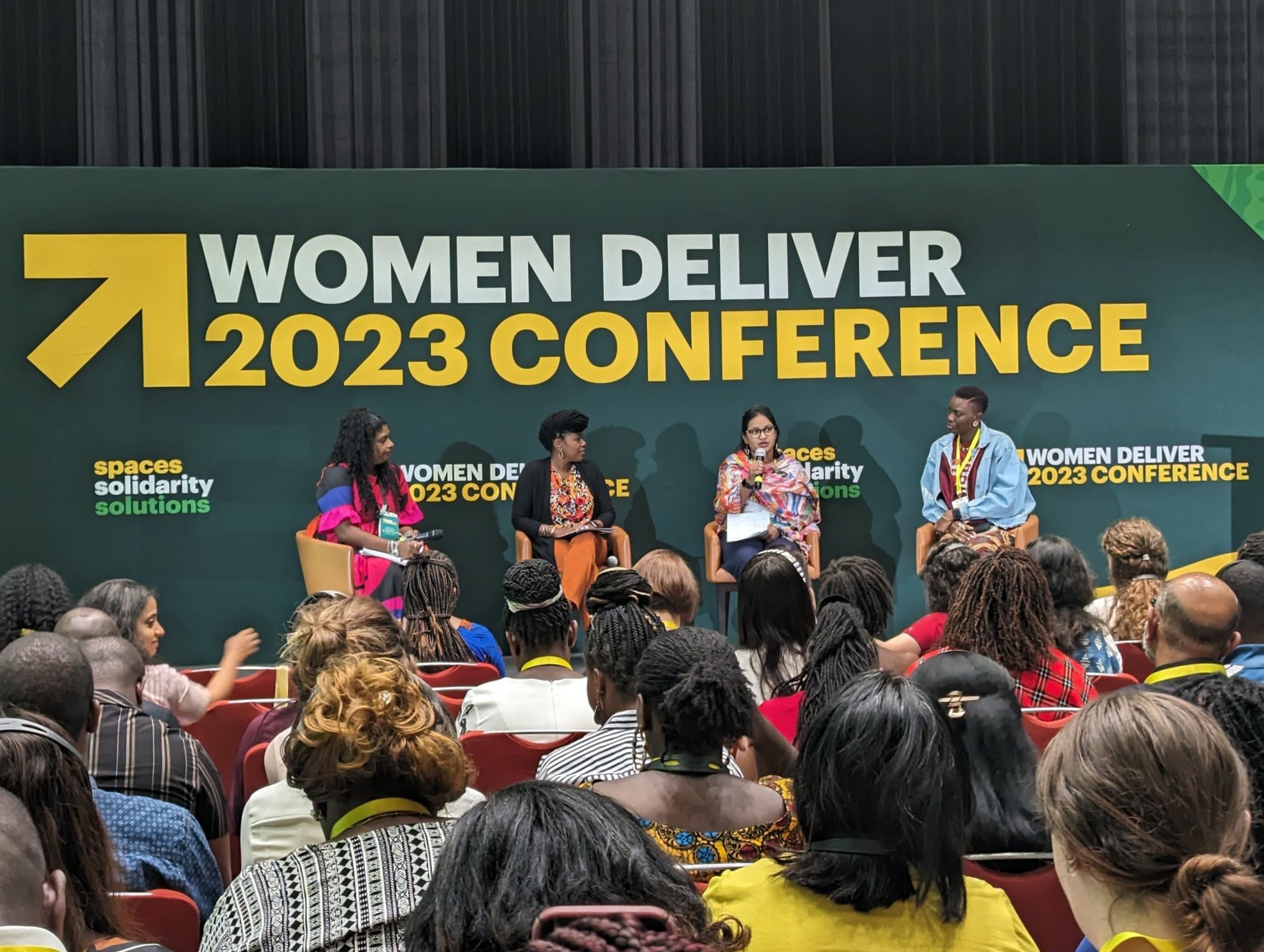 On Day 2 of Women Deliver, IWDA Co-Chair Dr Betty Barkha and IWDA Feminist Movement Strengthening Advisor Menka Goudan spoke at a session hosted by Equal Measures 2030.
As part of the session, each panelist made predictions on what the future looks like for gender equality. They also reflected on our current trajectory and talked about how we've still got a long way to go.
Dr Barkha predicts that we will stand up, fight back. We just will. We will be tired but we will show up for each other and there will be cause for celebration.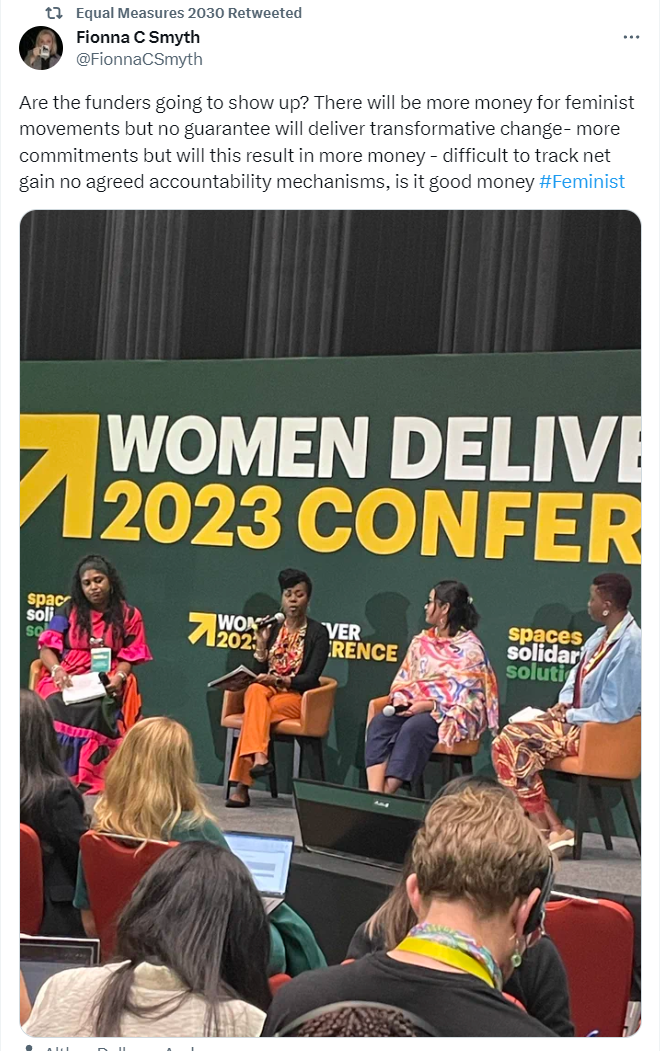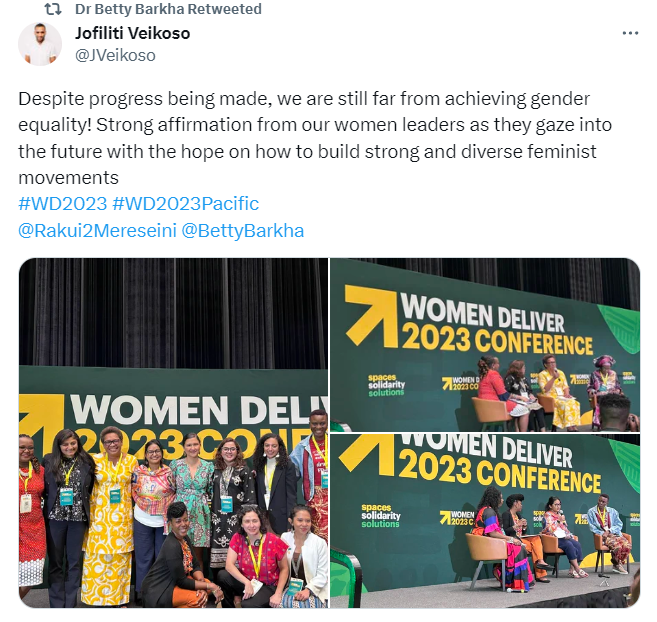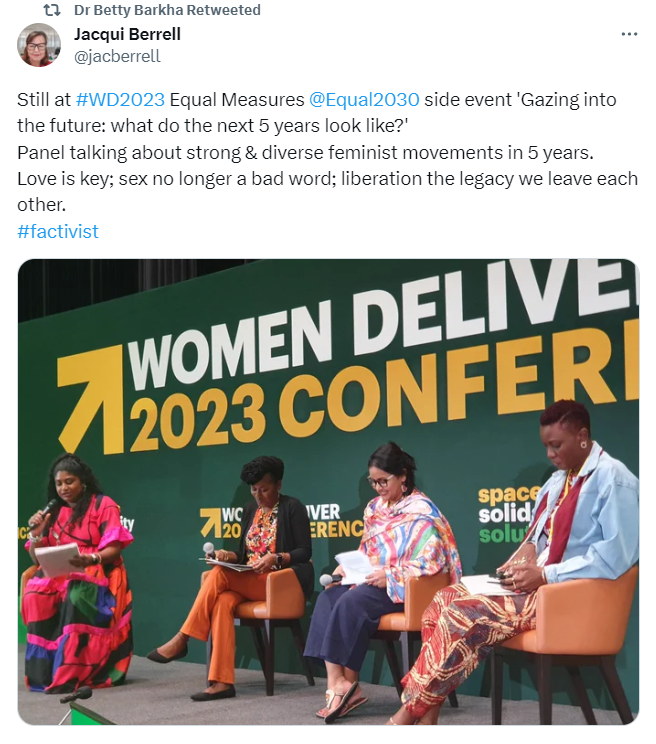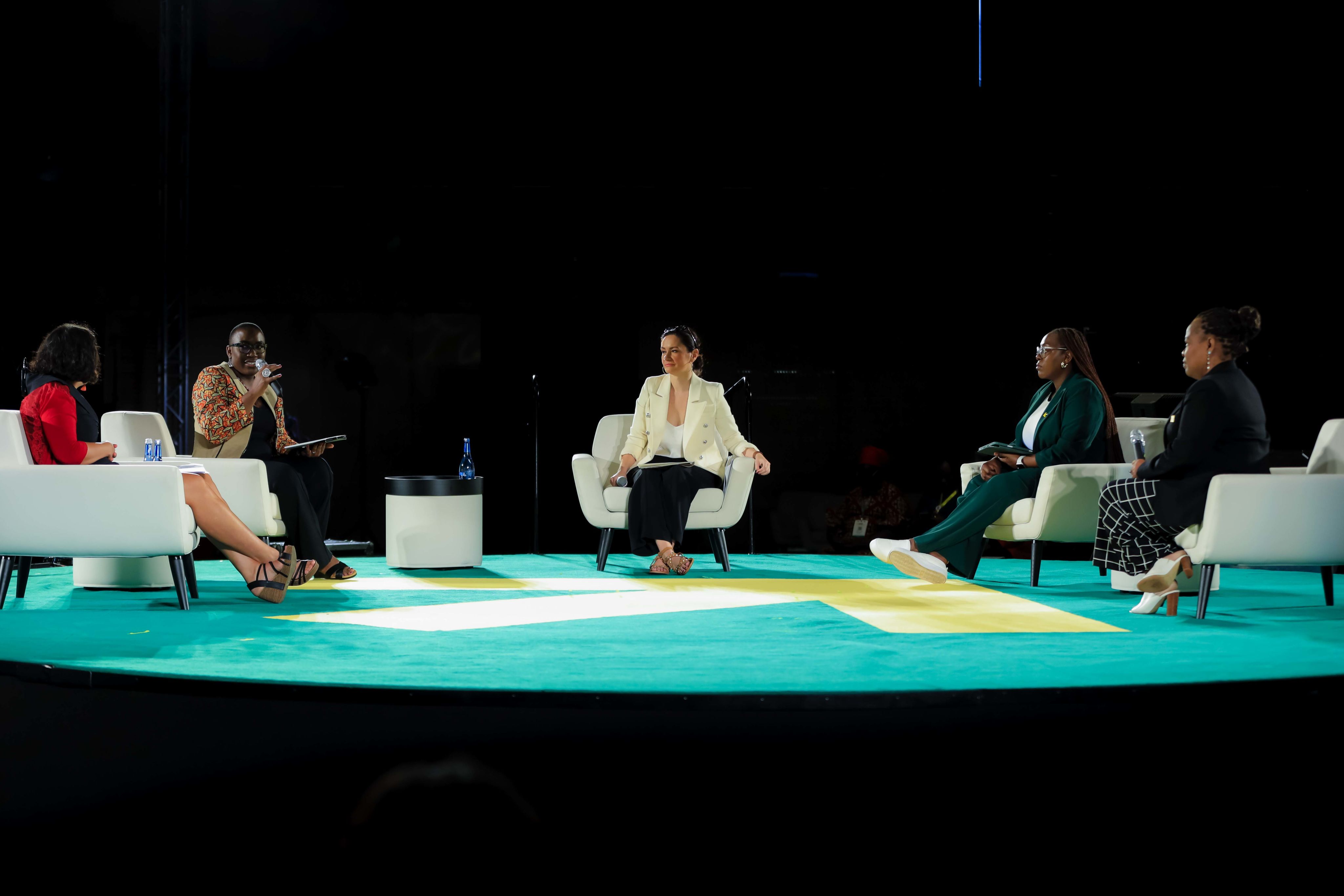 How can we place more resources in the hands of activists who are creating meaningful change?
On the last day of the conference, IWDA CEO Bettina Baldeschi spoke at a plenary session exploring the need for a feminist approach to funding that shifts the power and addresses the root causes of inequality.

The panel discussed novel approaches to funding and partnerships that create the transformational changes critical to gender equality in the long term.
While we may work collaboratively across movements, it is rare for feminists to have the space to discuss how we can support movements around the world to thrive in a way that does not perpetuate colonial systems that oppress rather than empower.
"Replacing white bodies with brown bodies in white systems will not deliver the transformational change we need."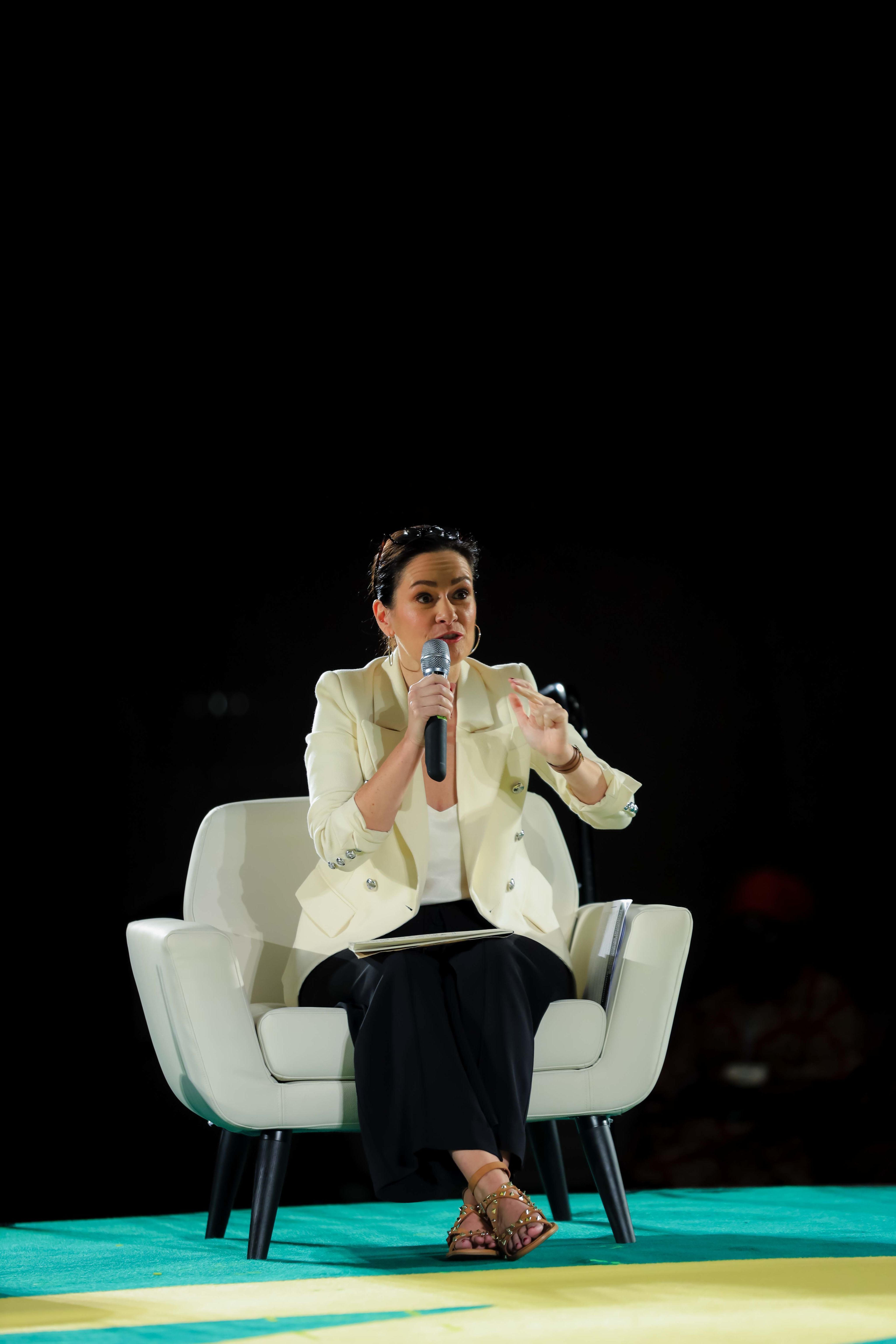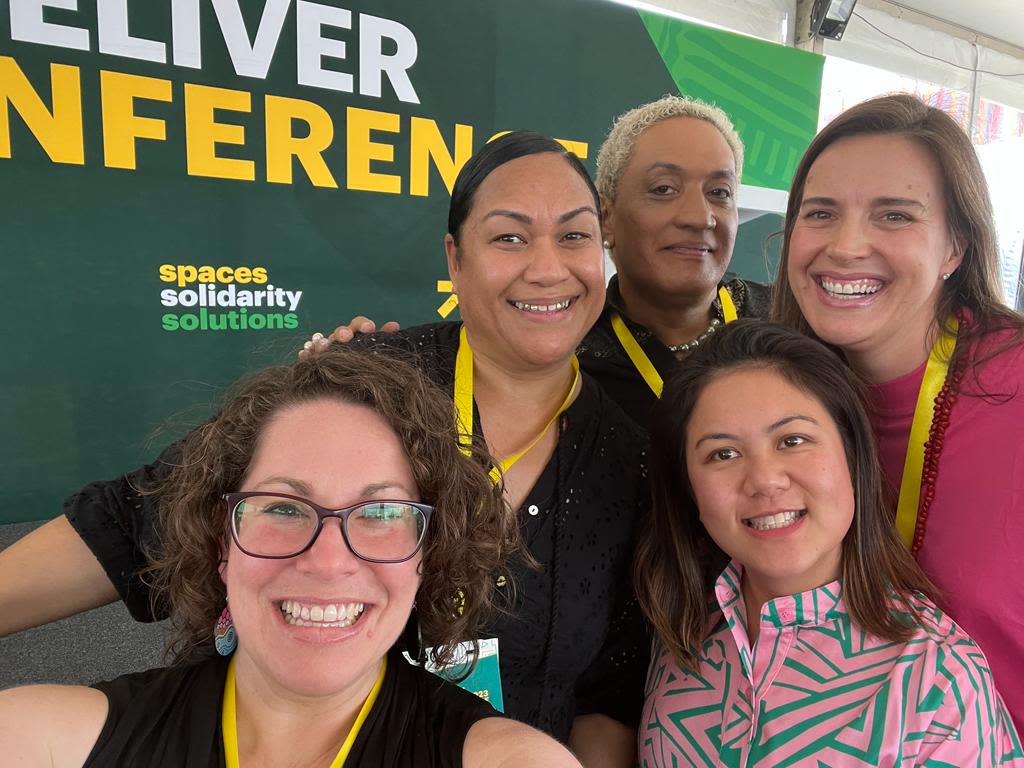 To end the day, the Oceanic Pacific delegation came together at the Community Space session to connect, network and organise.

We shared our common vision and challenges, and built bridges from Big Ocean Nations to other parts of global feminist movements.
The energy was electric and it was a beautiful way to end our time at Women Deliver 2023.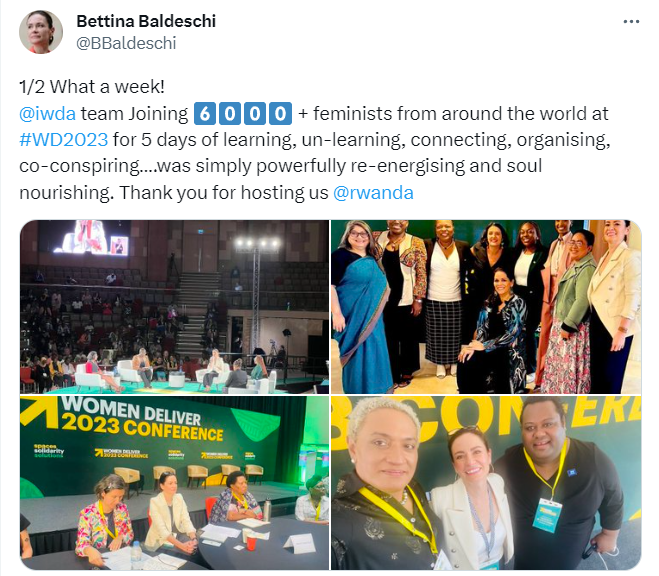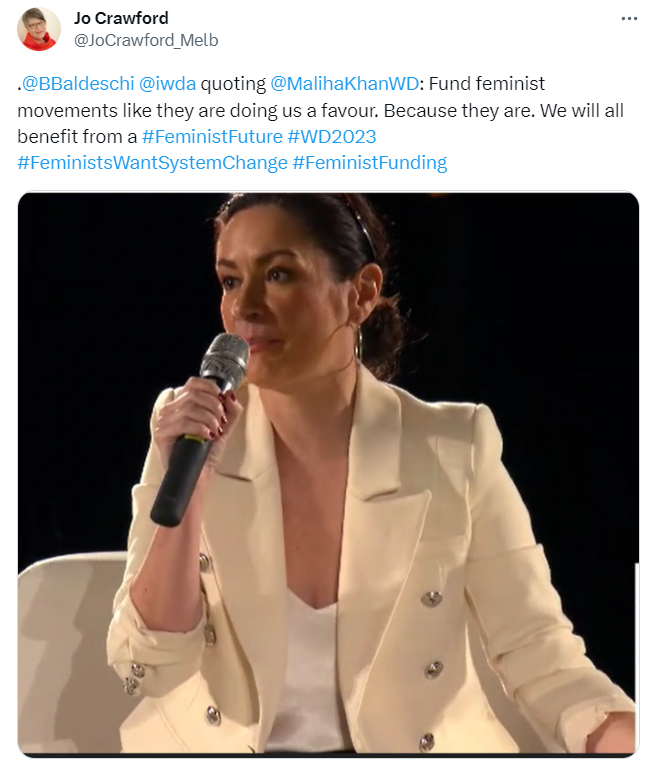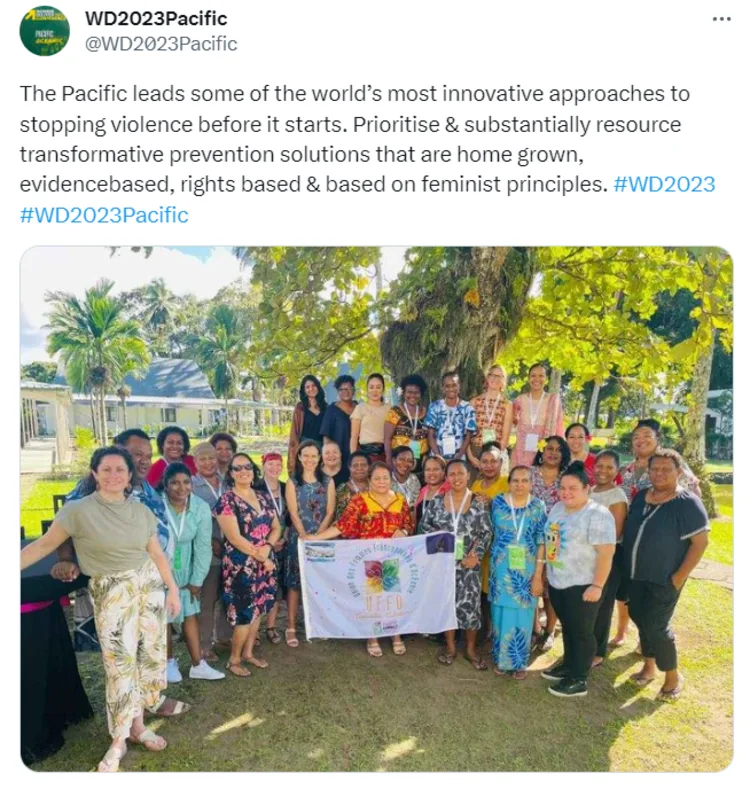 Women Deliver 2023 was a powerful reminder of the importance of convenings to our movements. After a few years where it was hard to imagine this would ever be possible again, this year's conference showed us the magic – and pure joy – that can happen when feminists are given the space to gather, conspire and plan for a better, more gender-equal future together.
As a Pacific Delegate so perfectly put it, "the convenings showed us that when we make a genuine effort to share power, when we give space for voice and when we challenge ourselves to sit in discomfort, we can create an indomitable feminist movement that doesn't leave anyone behind. Now it's all about continuing that momentum."