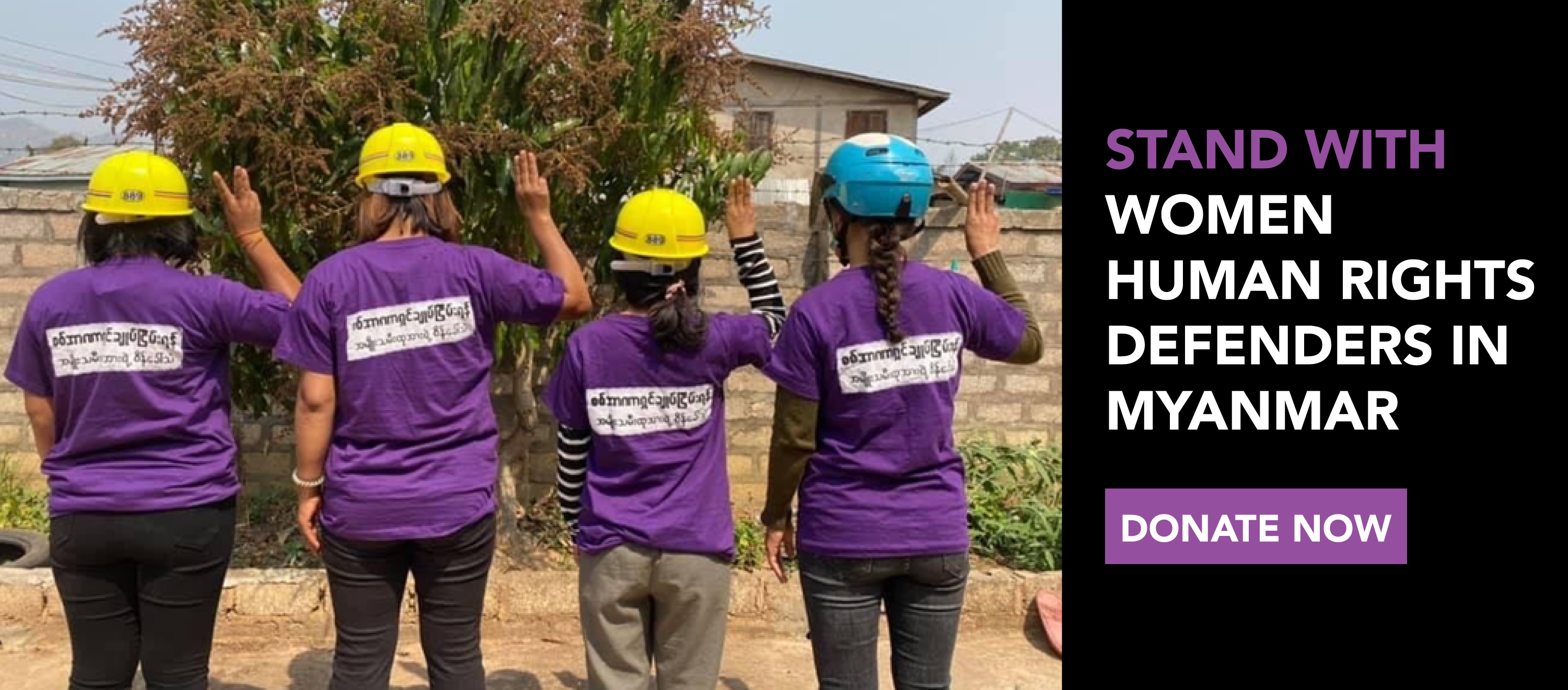 Hello,
DONATE NOW TO SUPPORT WOMEN HUMAN RIGHTS DEFENDERS IN MYANMAR
Right now, women are at the forefront of the resistance movement for freedom and democracy in Myanmar.
It has been over eight months since the Myanmar military overthrew the elected government sparking months of bloodshed. More than 140 women and children have been killed for standing up for their rights, and thousands of peaceful protestors have been arrested.
With a military known for its routine use of sexual violence as a weapon of war, the reports of sexual abuse and violence coming out of the country at the hands of the military are devastating.
Yet despite the considerable risks to their safety, IWDA's partner organisations are standing up to defend the rights of women and girls in their country.
These women human rights defenders are putting their lives on the line to protect their communities and build a peaceful and just future for all.
Please, will you stand with them?