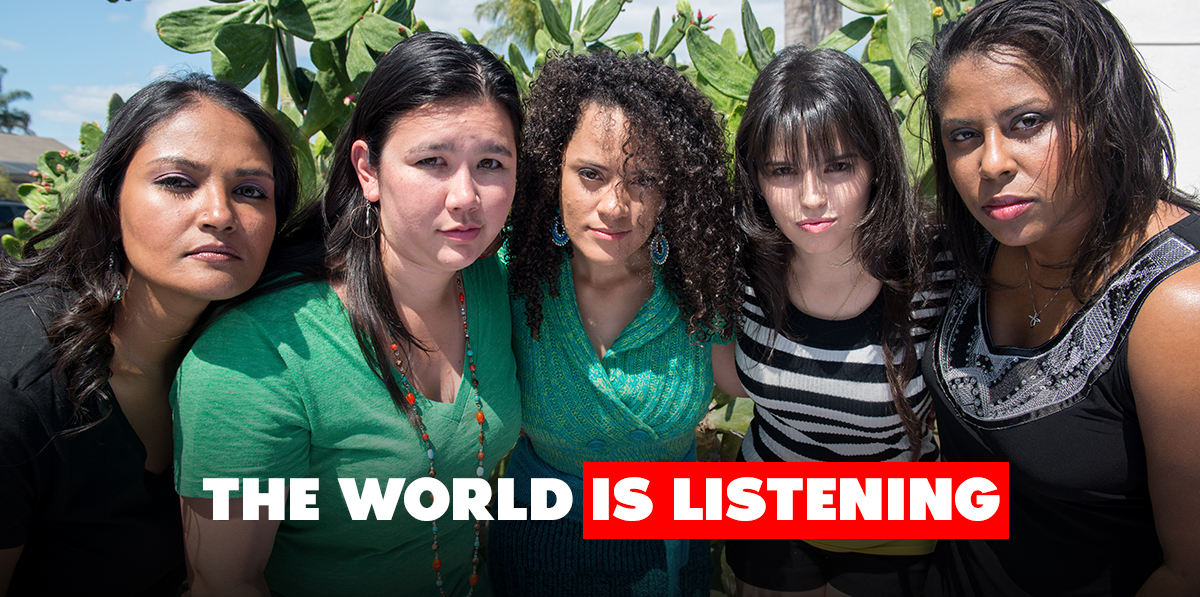 DEMAND SAFETY& RESPECT FOR WOMEN AND GIRLS NOW
OUR VISION IS TO END VIOLENCE AND DISRESPECT FOR WOMEN AND GIRLS. PERIOD. 
If we are to ever achieve equality for women and girls, we must transform the way women are respected and treated in our societies.
Women are constantly discriminated against by people in power, belittled and subjected to daily harassment. All women deserve to live free from violence, discrimination and abuse.
We demand nothing less than respect.

From sexual assault survivors like Grace Tame and Brittany Higgins in Australia, to those not in the spotlight like garment workers in Cambodia and feminist advocates in Papua New Guinea, women around the globe are mounting a challenge to power – and to those who wield it.
They are saying 'enough is enough!' – and demanding action.
The voices of these courageous women are a powerful chorus for change. And we want you to add yours.
TELL THE UN. NO TO VIOLENCE. YES TO RESPECT.
Sign your name to recommit or join a global movement of progressive, passionate people  saying NO MORE to women being ASSAULTED, ABUSED AND SILENCED – and YES to an equal future.
Together, we can use our collective voice to call on global leaders, powerful institutions, and heads of industry to listen, act and work with women to create a fairer and safer future for the next generation.
A future without social norms that keep women as second-class citizens. A future where the human rights of women and girls are not only protected but championed globally.
If we work together, a feminist future is possible. But we have to fight for it.
Thanks. You'll be updated with important news as we fight for gender equality. See our privacy policy for more details.
FRIEND, LET'S GIVE PATRIARCHY THE BOOT IN 2022
To the next generation of women and girls, we promise to use the power of our voice to:
Call on global leaders to legislate, protect and enshrine the rights of women and girls to live free of gender-based violence.
Call on the heads of media to stop peddling outdated sexist depictions of women and victim blaming narratives.
Call on all of society to call out harmful and discriminatory behaviours, wherever they exist
I sign my name in solidarity with women everywhere.
Help us achieve equality for women and girls
IWDA exists to advance and protect the rights of diverse women and girls. Our vision is gender equality for all, and we're working towards this, day by day, with the support of people like you.
We are a proudly feminist organisation and believe that true equality leaves no one behind.

You can find out more about our work here and take action on more issues you might care about.